CMC Markets
Founded in 1989 as Currency Management Consultants,  CMC Markets is a contract-for-difference (CFD) trading platform. CMC Markets offer CFDs on over 10,000  financial instruments. It cannot be used to purchase and trade shares.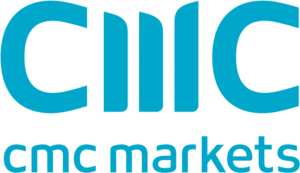 What is CMC Markets?
CMC Markets offers CFD trading. With CFDs, you can speculate on rising or falling prices of rapidly moving financial instruments. With CFDs you are trading on whether instruments go up or down, you are not trading instruments themselves.
This differs from other online share trading platforms.
CMC Markets have two trading platforms. The company's platform, Next Generation, and MetaTrader 4, a common platform used by most forex and CFD brokers.
What can people invest in through CMC Markets?
CMC Markets has over 10,000 CFD markets to trade across forex, indices, commodities, shares, ETFs and treasuries.
As you are speculating on rising and falling prices, you can do so on everything from currencies, shares, cryptocurrencies and more.
CMC Markets do not offer share trading.
Some key features of CMC Markets include:
Award-winning trading platform optimised for mobile and computer.
Premium traders have access to exclusive client events, workshops and forms
Free demo account to practice trading with no cost, or risk, involved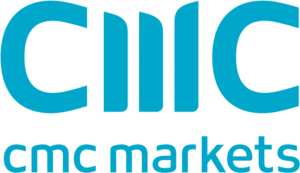 How much does it cost to invest with CMC Markets
There are no account fees or minimum amount needed to start trading with CMC Markets. There is, however, a variety of costs to consider:
Commission: a small charge to your account on the execution of any order
Spread: The spread is the difference between the buy price and the sell price quoted for an instrument. The underlying market price will generally be in the middle of these two prices. The larger the spread the more movement in instrument price needed to make a profit.
Card fees: You need to top up your trading account in order to start trading. If this is done through a card, a 2.3% fee is charged. This is waved for first-time deposits
Inactivity fee: If you do not trade for 12months, you will incur a monthly inactivity fee of either NZ$15 or US$15 depending on your account currency.
Do note that the spread and commission charged varies depending on the instruments being traded. You can view more details here.
How do I sign up to CMC Markets?
You must be at least 18 years of age to begin trading with CMC Markets. When you sign up for CMC Markets you will open a demo account. This allows you to practice trading and getting familiar with the platform, with no money or risk involved.
In order to open a demo account you need to:
Enter a valid email address
Your full name
A phone number
A password
Once you have opened a demo account, you can open a live account by simply clicking the live account button on your login page.
To open your live account you will need:
A valid passport or drivers licence
A recent bank statement, mortgage statement or utility bill.
Other online share trading from