Author: Nico Lim
Cryptocurrencies continue their march into the mainstream. So if you're wondering how to buy cryptocurrency in New Zealand, we'll run you through an easy step-by-step process to getting your crypto journey started.
If you're new to the crypto space and feeling a little overwhelmed, don't fret. Crypto can seem complicated and daunting at first but in reality, understanding how exchanges work and the core ideas behind what you're investing in takes a bit of leg work and research before you dive in. To help you get started, here's a five-step guide to buying cryptocurrency.
Where to buy Crypto in NZ
The display order does not reflect any ranking or rating by Canstar. The table does not include all providers in the market. 
| | | | | |
| --- | --- | --- | --- | --- |
| Provider | Fiat Currencies | Bitcoin | Other Currencies | Est. |
| Easy Crypto | NZD, AUD | Yes | 100+ | 2018 |
| Independent Reserve | NZD, AUD, USA | Yes | 24 | 2013 |
| Kiwi Coin | NZD | Yes | No | 2014 |
| Swyftx | NZD, AUD | Yes | 228 | 2017 |
This information is not an endorsement by Canstar of cryptocurrency or any specific provider. Canstar is providing factual information supplied by providers. Cryptocurrencies are speculative, complex and involve significant risks. Canstar is not providing a recommendation for your individual circumstances or in relation to any particular product or provider.
1. Compare & choose an online exchange or trading platform
If you're looking to buy cryptocurrency,  you will need an online app called a "wallet" to hold your currency. Most cryptocurrency exchanges allow you to create an account, then transfer fiat currency (such as New Zealand Dollars) to buy cryptocurrencies such as Bitcoin or Ethereum. A growing number of cryptocurrency trading exchanges allow you to create a wallet to store your cryptocurrency, as well as buy and sell on the exchange.
Everyone has their own preferences and trading goals, which will dictate the exchange they should choose. Some people want the widest selection of coins. Others are looking for NZ-based and personalised customer support. Some want all the advanced trading features, while others are just after the easiest way to buy crypto and let their investment grow.
When choosing an exchange, the main things you should keep in mind are:
Company authenticity and platform security
Ease-of-use
Fees, spreads and any hidden charges
Customer-support
Number of coins offered
Trading features
Educational content
Method of payment
The ability to buy coins direct with NZ$ (possible with many local exchanges)
For a long time, buying cryptocurrency in NZ was not so easy. But, thankfully, those days are over. However, with so many NZ and international crypto exchanges out there, it can be a little overwhelming to choose the one that's right for you and your trading needs. For a more in-depth guide on what to look for when choosing a cryptocurrency exchange in NZ, click here.
If you're in NZ and want to purchase crypto directly with NZ$ (and don't want to pay unnecessary and often hidden, conversion fees), make sure you sign up with a local exchange that offers this service. Asking an exchange via their live chat can be a helpful way of finding this out while testing the quality and authenticity of their customer support, which can be very important if you're just getting started.
Take your time, do your research, read customer reviews and look for an exchange that is upfront about who they are and the fees they charge.
2. Sign up & verify your email & identity
Once you've chosen the crypto exchange that suits your needs, signing up is usually pretty straightforward. Choose your username and password, fill in your personal information and set up two-factor authentication (2FA), which gives your account an added layer of security.
From there all you have to do is verify your email, which will then prompt you to verify your identity (and potentially provide proof of residence). This can all be done in a few short minutes with a passport or another form of ID.
3. Add your bank account, select payment method & make a deposit
Once you have added your bank account and selected your preferred payment method, you can make a deposit into your account. Exchanges often offer deposits by bank transfer, PayPal, POLi, or credit and debit cards. Choose an exchange that offers free, instant NZ deposits.
4. Go to the buy section & select the cryptocurrency you want to trade
Almost there! Now that your account has funds in it, you are free to purchase any type of cryptocurrency. Go to the buy/trade crypto section and select the cryptocurrency you wish to purchase.
Note: Buying cryptocurrency is pretty straightforward. However, if you're new to the space it's a good idea to start off small and learn a bit about crypto before you dive right in. Getting the lay-of-the-land and understanding what the coin does before you invest can help you get your crypto journey started off on the right foot.
---
Searching for the Cheapest Personal Loan?
If you're looking for the cheapest personal loan, Canstar's personal loan comparison tables can help. The table below displays the sponsored unsecured personal loan products available on Canstar's database for a three-year loan of $10,000 in Auckland, with links to lenders' websites. Use Canstar's personal loan comparison selector to view a wider range of products on Canstar's database. Canstar may earn a fee for referrals.
---
5. Enter the amount you want, double-check the details and confirm your purchase
Ready to go? Enter how much NZ$ you want to invest or how much of the coin you want to buy, double-check the details are correct and confirm your purchase. And, that's basically it!
Hopefully, you've found this step-by-step guide on how to buy cryptocurrency in New Zealand useful. If you do your research and compare exchanges before choosing one and you'll likely be off to a good start.
Things to be careful of when purchasing cryptocurrency
Beware credit card fees
On some exchanges, it's possible to use a credit card to purchase Bitcoin. However, you can expect to get hit with extra charges. As a rule, the fees charged by exchanges are small, starting from as low as .005%. Usually, the bigger the trade, the larger their cut.
But expect an exchange to add extra credit card transaction fees on top: approx 2.5% to 3%. Plus, your credit card provider will take their cut in the form of a foreign exchange fee. In all, transaction fees can easily add up to 10% or more.
Tax implications
If you buy and sell cryptocurrency, regardless of whether you make a profit or a loss, there are important tax implications to consider.
In short, pretty much everybody who buys and sells cypto in NZ has to pay tax on any money they make. The Inland Revenue Department (IRD) breaks it down into three groups:
People buying crypto with the intention to sell it
Those buying crypto for a profit-making scheme
Crypto traders
So, unless you're buying crypto to actually use it as a currency and buy something (and, really, who does that, apart from people who need to pay some hacker's ransom, or criminals on the dark web?), you must pay tax on any profits you make selling crypto.
Tax laws are not simple, but they are strict. If at the time of purchasing your crypto you have the intention of selling it at some point in the future, you need to include any profits you make at that point on your tax return.
So beware, it's up to you to prove you never purchased the crypto as a speculative investment. As the IRD stipulates: "If you sell or exchange your cryptoassets for a profit and claim that you did not acquire them for the purpose of selling or exchanging them, you will need clear and compelling evidence to support your claim."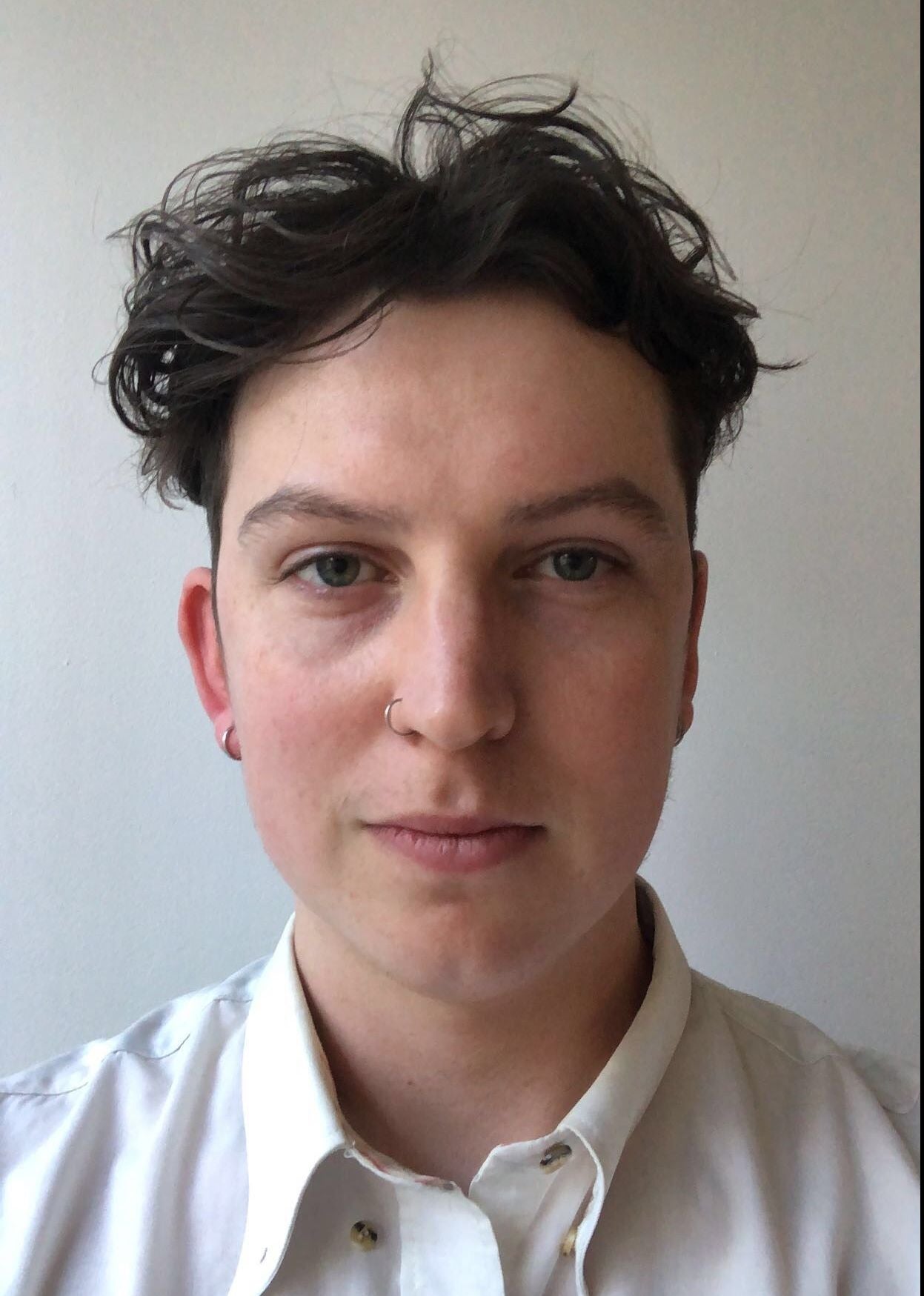 About the reviewer of this page
This content was reviewed by Content Producer Andrew Broadley as part of our fact-checking process. Andrew is an experienced writer with a wide range of industry experience. Starting out, he cut his teeth working as a writer for print and online magazines, and he has worked in both journalism and editorial roles. His content has covered lifestyle and culture, marketing and, more recently, finance for Canstar.
---
Enjoy reading this article?
You can like us on Facebook and get social, or sign up to receive more news like this straight to your inbox.
By subscribing you agree to the Canstar Privacy Policy