Kiwis love their cars, but what car do we love the most? Canstar takes a look at the top selling cars in New Zealand.
Car sales in New Zealand: What's the story?
Kiwis love cars. For a country of a little over 5 million, we have just under 4.5 million cars. Factor in those without licences, and we have well over a car per legal driver. These figures have been growing by the year, with an extra 1 million more cars on our roads than just 10 years ago.
And our appetite for new cars has shown no signs of slowing down. As in 2021, sales soared.
In December there were 7561 new passenger vehicles registered. That brings us up to a whopping 112,008 this year so far. Throw commercial vehicles into the mix and that number is 165,287 total new cars on our roads. Thanks to, in no small part, our love of a ute. The Ford ranger (12,580) and Toyota Hilux (8430) were the top-selling cars in 2021, while the Mitsubishi Outlander (6506) was the top-selling passenger vehicle.
But while the 'ute tax' hasn't taken much of a tax on our ute sales, it has certainly helped the sales of EVs. To no one's surprise, Tesla capped off its incredible year in incredible fashion. The Model 3 was the top selling passenger vehicle for December, the top selling EV of the year, and the 5th most popular passenger vehicle overall.
Whatever way you look at it, 2021 was the biggest year on record for new car sales.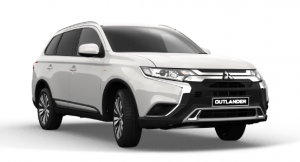 Top 10 selling car models New Zealand | 2021
The Mitsubishi Outlander caps of its great year as the number one selling passenger vehicle in the country. The 7-seater SUV features all the comfort and safety of a modern vehicle at a starting price below $35,000, making it an excellent and affordable option.
But while the ever-popular Mitsubishi Outlander is our favourite passenger vehicle, in the month of December, the Tesla Model 3 shot to the top spot. There was a whopping 619 New Tesla Model 3s on the road last month, adding to an already incredible year for the EV market. And an even better year for Tesla, which broke the 1 Trillion dollar market cap (roughly three times second-largest, Toyota) and delivered around 87% more cars than the year before.
The Tesla Model 3 finishes the year as the fifth most popular new car in the country. The first time an EV has featured. An even more impressive feat when you consider it's a sedan, which are among the least popular car models in New Zealand. As Kiwis heavily favour SUVs, which make up almost the entirety of the top-10 list.
| | |
| --- | --- |
| Top Selling Cars, December 2021 | Top Selling Cars, Full year 2021 |
| 1 Tesla Model 3 | 1 Mitsubishi Outlander |
| 2 Toyota Rav4 | 2 Toyota RAV4 |
| 3 Mitsubishi Outlander | 3  Mitsubishi ASX |
| 4 Nissan X-Trail | 4 Toyota Corolla |
| 5 Toyota Corolla | 5 Tesla Model 3 |
| 6 Mitsubishi ASX | 6 Mazda CX5 |
| 7 Hyundai Kona | 7 Suzuki Swift |
| 8 MG ZS | 8 MG ZS |
| 9 Mazda CX5 | 9 Kia Stonic |
| 10 Honda Jazz | 10 Nissan X-Trail |
As mentioned above, SUVs are by far the go-to model for Kiwis. And while Tesla's Model 3 is proving wildly popular, as is the ever-present Suzuki Swift, they remain outliers.
The increase in SUV sales continues to follow the trend we have seen over the past few years. Our cars are getting bigger. We are also driving our cars further, which may offer some explanation for this trend. With a push towards public transport in our urban centres, and pedestrian-friendly urban planning aiming to reduce cars in our central cities, cars are increasingly used for recreation and longer trips. As a result, the desire for small city-centric cars is likely to decrease.
---
Car Insurance | Most Satisfied Customers
Looking for the best car insurance? The grid below reveals some of the best New Zealand car insurance providers as voted by their customers, including State, the five-star winner of our prestigious award for Most Satisfied Customers | Car Insurance.
| | | | | |
| --- | --- | --- | --- | --- |
| Car Insurance Brand | Overall Satisfaction | Value for Money | Cost | Further Information |
| | | | | |
| | | | | |
| | | | | |
See here for our ratings methodology. The table above is an abridged version of our research. For the full results of our 2021 Most Satisfied Car Insurance Ratings and Award, click here.
---
Top 10 selling electric car models New Zealand | 2021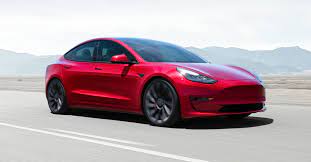 While Kiwis are still keen to keep their car on the bigger side, we are also keen to think more about the impact those cars are having. For example, many of those SUVs mentioned above offer hybrid models. Climate change is a growing concern, and petrol prices are rising, both of which increase the appeal of electric vehicles. And the government clean car discount for electric vehicles is only adding to the appeal.
Sales of electric vehicles have gone through the car roof: 6817 electric cars have sold so far this year. Those figures seem small compared to overall car sales, but these figures mean 2021 was by far our record year for total electric sales.
If you expand these figures to include hybrid models, 2021 saw well over 20,000 electric and petrol hybrid passenger vehicles sold.
| | |
| --- | --- |
| Top Selling Electric Cars, December 2021 | Top Selling Electric Cars, Full Year 2021 |
| 1 Tesla Model 3 | 1 Tesla Model 3 |
| 2 Hyundai Kona | 2 MG ZS EV |
| 3 Hyundai IONIQ 5 | 3 Hyundai Kona EV |
| 4 Hyundai IONIQ | 4 Hyundai IONIQ |
| MG ZS EV | 5 Hyundai IONIQ 5 |
| 6 Polestar 2 | 6 Kia Niro |
| 7 BMW I | 7 Mini Hatch |
| 8 Mini Hatch | 8 Audi E-TRON |
| 9 Kia Niro | 9 Mercedes-Benz EQC |
| 10 Peugeot 208 | 10 Porsche Taycan |
*This list includes total electric vehicles only, petrol-electric hybrids are not included.
With a starting price nearing $70,000 (with add-ons and upgrades, the price can climb much higher) the Tesla Model 3's success is a testament to the fact that mid to high-end vehicles continue to dominate the EV market. And while the government's Clean Car Discount will help cut costs for consumers, it's clear that cheaper, more accessible models are needed before a larger number of Kiwis begin making the switch.
For example, when you set Tesla-mania aside, the second most popular EV, the MG ZS EV, managed just 874 sales.
New Zealand's favourite car brands
Japanese cars have long been the favourite choice of Kiwis, and that trend continues. Japanese car models dominate our car market, making up seven of the top-10 selling cars for 2021. Just Toyota and Mitsubishi themselves share nearly a third of the market between them.
Turning to electric vehicles and it's a different story. Nissan's Leaf is the most popular Japanese EV model in New Zealand, but sales have fallen off in recent months and it fails to make the top 10 for the year. Overall, sales of electric cars are much more dispersed among mid to high-end European, American and Korean manufacturers. For example, the luxury Porsche Taycan is the 10th most popular EV, while Mercedes is at number 9 and Audi is at number 8. Compare this to petrol models, where no luxury, or even European, models make up the Top 15.
Compare car loans with Canstar
If you are looking a getting yourself a new set of wheels but don't have all the cash needed, you're not alone. 80% of car buyers purchase their cars on finance. Shopping around for a new car is no doubt more thrilling than picking a personal loan. But there can be some serious savings available, just by comparing the personal loan market. And that's where Canstar can help!
The table below displays some of the unsecured personal loan products available on Canstar's database for a three-year loan of $10,000 in Auckland (some may have links to lenders' websites). The products are sorted by Star Rating (highest to lowest) followed by company name (alphabetical). Use Canstar's personal loan comparison selector to view a wider range of products on Canstar's database. Canstar may earn a fee for referrals.
Compare car loans with Canstar
---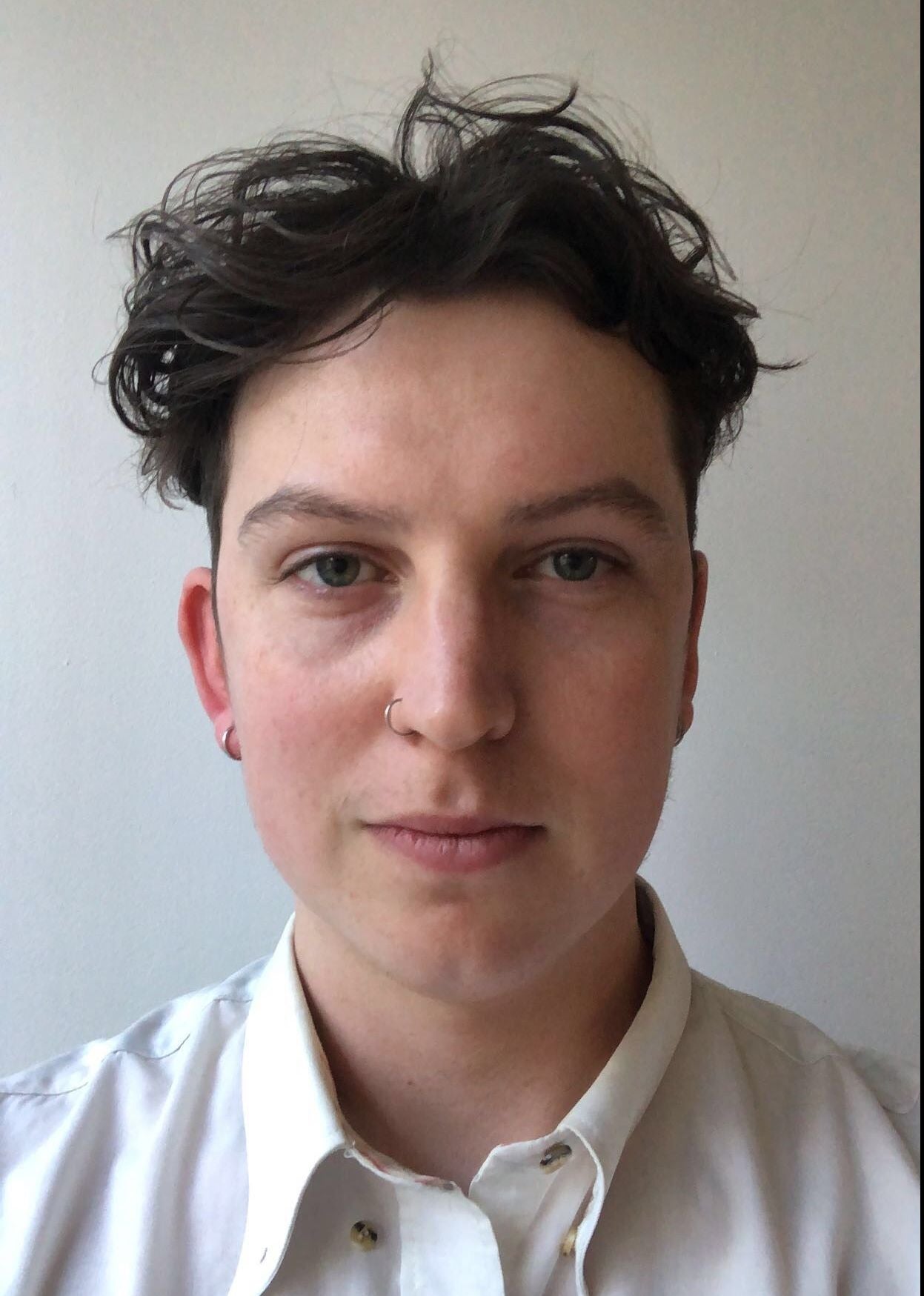 About the author of this page
This report was written by Canstar Content Producer, Andrew Broadley. Andrew is an experienced writer with a wide range of industry experience. Starting out, he cut his teeth working as a writer for print and online magazines, and he has worked in both journalism and editorial roles. His content has covered lifestyle and culture, marketing and, more recently, finance for Canstar.
---
Enjoy reading this article?
You can like us on Facebook and get social, or sign up to receive more news like this straight to your inbox.
By subscribing you agree to the Canstar Privacy Policy