If you are considering making your next car purchase a hybrid, what are your options? Canstar looks at the most popular hybrid cars in New Zealand.
For those who don't want to break their reliance on fossil fuels completely by purchasing a fully electric vehicle, known as an EV or BEV (battery electric vehicle), a plug-in hybrid (PHEV) is a great alternative. Hybrids deliver great fuel economy and lower emissions, while still being able to take advantage of the speedy refuelling options and range advantages associated with conventional internal combustion engine (ICE) vehicles.
In this article we look at the most popular hybrid cars in New Zealand:
---
Top selling plug-in hybrid cars in New Zealand
In the table below you can see the top-selling plug-in hybrid cars in New Zealand based on data from the Motor Industry Association.
Top Selling PHEVs, Full Year 2022
Top Selling PHEVs,
October 2023
Top Selling PHEVs, YTD
1 Mitsubishi Eclipse Cross (2705)
1 Mitsubishi Outlander (235)
1 Mitsubishi Eclipse Cross (2216)
2 Mitsubishi Outlander (2243)
2 Mitsubishi Eclipse Cross (195)
2 Mitsubishi Outlander (1338)
3 MG HS (647)
3 Kia Sorento (165)
3 Kia Sorento (666)
4 Hyundai Ioniq (238)
4 Kia Niro (111)
4 Ford Escape (430)
5 Mini Countryman (210)
5 Mini Countryman (33)
5 Kia Niro (372)
Below is a rundown of the top-selling PHEVs in New Zealand. All prices listed are the starting price, found on the manufacturers' New Zealand websites. The prices listed do not include on-road costs, or the Clean Car Discount rebate. They should be used as a guide only.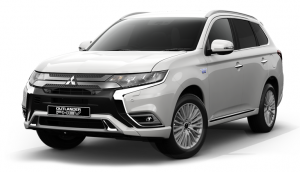 Mitsubishi Outlander – from $62,990
The Mitsubishi Outlander is New Zealand's favourite car. So it's no surprise that the Mitsubishi Outlander PHEV is one of the most-popular plug-in hybrid cars, too. And it's easy to see why. For starters, it's an SUV. And Kiwis love their SUVs.
The Mitsubishi Outlander is perfect for those who want just a little more than the Eclipse Cross offers, whether a little more space, a little more grunt, or a little more range (84km EV range as opposed to 55km). Like the Eclipse Cross, the Outlander PHEV offers all the modern luxuries and safety features, 4WD, 25-minute fast charge and that reliable Mitsubishi name.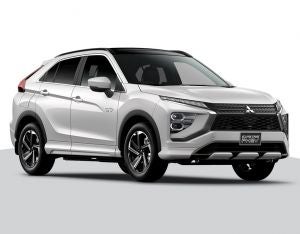 Mitsubishi Eclipse Cross – from $52,990
The Mitsubishi Eclipse Cross is the most popular PHEV in NZ, boasting sales that eclipse all its competitors. In fact, its only real rival is its big cousin, the Outlander. The Eclipse Cross is an excellent car at an excellent price, especially when you factor in a Clean Car Rebate of $4025. It comes with all the usual goods you'd expect from a modern SUV, including driving assist features such as forward collision mitigation and pedestrian approach warnings. Plus it comes in 4WD for those that want to truly utilise its SUV credentials. The Eclipse Cross PHEV offers up to 55km of EV range, and 25-minute fast charge.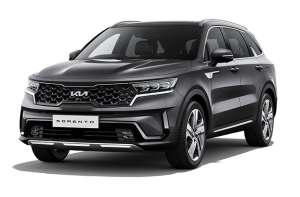 Kia Sorento PHEV AWD EX – from $74,490
Kia's seven-seat Sorento is a big beast and comes in a range of models, covering petrol, diesel, HEV and this petrol-electric hybrid. It's a six-speed automatic, four-wheel drive and comes with four drive options and three terrain modes.
The PHEV model isn't cheap, but offers a range of up to 57km on battery alone and is packed with all the luxury features you'd expect for the price.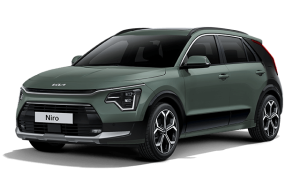 Kia Niro PHEV Light – from $55,690
Kia's Niro PHEV Light offers great value for money, once you factor in the clean car rebate. Not only does it look great, it delivers a top-of-the-class range of up to 65km and fuel economy of 0.8L/100kms.
In addition to being eco-friendly, it's safe, too, boasting a 5-Star ANCAP safety rating and a host of smart safety features.
Mini Countryman – from $75,850
The Mini Countryman is the city version of an SUV. It's compact, zippy and has a decent boot space. But don't let its small size deceive you, it has a top speed of 195km/h and a 61km battery range. Boasting a stylish interior and exterior, plus a 5-star safety rating, you're really getting what you pay for with this PHEV. However, with a starting price of over $75,000, it's not exactly cheap.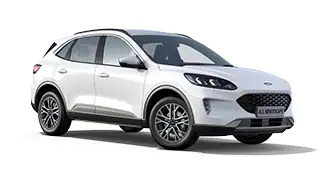 Ford Escape PHEV – from $62,990
Ford offers hybrid models of its Focus, Puma and Escape. And, so far this year, the Escape PHEV is proving popular. Even once you factor in the clean car rebate, the PHEV FWD model is still a good $16,000 more than the basic Escape petrol model, the Escape EcoBoost FWD, which shares most of its specs. However, the PHEV model delivers a combined fuel economy of 1.6L/100km, compared to the petrol model's 5.3L/100km, so there's considerable savings on gas to be had over the lifetime of the car.
MG HS Excite PHEV – from $50,990
The oddly named MG ZS EV is one of the cheapest EVs in the market, and one of the most popular. So it's no surprise to see the MG HS has also found a home as a popular and affordable plug-in hybrid.
Like the ZS EV, the HS Plus comes in two iterations – the Excite and the Essence. While the same under the hood, the Essence packs a few extra safety features and premium touches, including 360° degree cameras, a sunroof, heated wing mirrors and leather seats.
Regardless of which model you choose, safety is at the forefront. MG Pilot provides a suite of safety driving aids, such as forward collision warning, blind spot monitoring and lane change assist.
The MG HS Plus EV also delivers a very impressive 63km range on battery alone.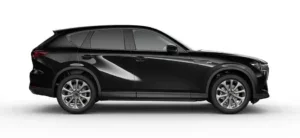 Mazda CX-60 – from $78,990
New Zealanders love SUVs, so it's no surprise that Mazda's first PHEV, the CX-60, has proven to be a hit. With base features including i-Activ all-wheel-drive, 360º view monitor camera system and stylish leather trim, the CX-60 comes with all the bells and whistles. However, at just under $79,000, the CX-60 certainly isn't cheap.
The real value comes from the CX-60s fuel efficiency. Travel up to 63km using only electricity, or 2.3l of fuel per 100km when combined with electricity. Fuel efficiency sits at 8.1l per 100km when used without electricity.                                                                                                 Mazda CX-60
Personalise your driving experience with five driving modes, and automatically adjusted car settings depending on your height.
The CX-60 is available in two other PHEV models, the Homura and Takami, available for $87,990 and $90,990 respectively.

Jeep Compass 4XE PHEV – from $77,490
Joining the ranks of other top selling SUV PHEVs, the Jeep Compass is proving popular. Why? Well the engine in the 2023 model has received a major upgrade, providing a much needed horsepower boost. The Jeep Compass now has a combined horsepower of 240 and goes from 0-100km/h in 7.3 seconds.
But what really sets this PHEV apart is its three driving modes: hybrid, electric and e-save. Hybrid uses both an electric and a combustion engine, electric uses just the one engine and e-save keeps the battery charged by increasing the effectiveness of autonomous charging systems.
Compare Outstanding Value Car Insurance with Canstar
Looking for great value car insurance for you and your family? Each year, we release our car insurance awards, including winners for Insurer of the Year, Outstanding Value, and Most Satisfied Customers. As part of our award results, we also publish our Outstanding Value Star Ratings, covering car insurance for different age groups. Below are our top-rated providers in the drivers aged 30-49 category. Click here to view our complete car insurance Star Ratings for all age groups.
Comprehensive Cover: Drivers 30-49:
See here for our ratings methodology. The table above is an abridged version of our research. For the full results of our latest Car Insurance Ratings and Award, click here.
---
Electric cars: what is the Clean Car Discount?
The Clean Car Discount is a government initiative that was introduced in July 2021. As electric and hybrid vehicles are typically costlier than internal combustion engine (ICE) vehicles, the initiative was designed to encourage Kiwis to opt for carbon-friendly vehicles by making them cheaper.
Current Clean Car rebates:
EV: New car: $7015 | Used car: $3507.50
PHEV: New car: $4025 | Used import $2012.50
How do I receive the discount?
To qualify for the discount your vehicle must:
Cost less than $80,000 including GST and on-road costs
Be new or new to New Zealand (used-import) registered for the first time in New Zealand from April 1, 2022
Have a three-star safety rating or more on the RightCar website at the time of registration
Following the purchase of an eligible vehicle you (the registered person) need to apply for the rebate online (providing the sale agreement, plates number and your bank account). Waka Kotahi will then transfer the rebate to your account.
However, the new government plans to make sweeping changes to the Clean Car Discount by the end of the year, removing many of the financial incentives and penalties associated with purchasing EVs and utes.
It's also important to note that from March 31, 2024, EV users will also have to pay the road user charge (RUC), which will significantly increasing the cost of operating an EV.
RUC fees go towards maintaining and improving the road network, and are currently paid by those who drive diesel vehicles. Petrol vehicle drivers pay their part through tax on gas. However, from April 2024, EV car drivers will also have to contribute to the road network by paying RUCs. Currently, the RUC is priced at $76 per 1000km, which will increase the cost of using an EV to get around.
You can find more information about the upcoming changes for EVs here.
---
Hybrid options: petrol hybrid vs plug-in hybrid
Petrol hybrid (

FHEV/HEV)
Petrol hybrids, like the first mass-produced hybrid car, the Toyota Prius, feature a battery that is charged during driving, not from an external power source. The car's electric motor is reserved for stop-start urban driving, while a petrol engine does the heavy work. Because of a petrol hybrid's reliance on its conventional engine, fuel savings are limited.
Plug-in hybrid (PHEV)
A plug-in hybrid has a large battery and a powerful electric motor that, together, allow you to drive at speed for long distances, from around 40km to 80km, depending on the model. Like fully electric vehicles, plug-in hybrids need to be plugged in and charged.
When used for day-to-day city driving and short commutes, plug-in hybrids offer a gas-free driving experience, along with the assurance of a petrol engine for longer road trips.
Mild-hybrid (MHEV)
Not as common as plug-in or petrol hybrids, mild hybrid electric vehicles use a battery-powered electric motor alongside a conventional petrol engine to improve efficiency. Mild hybrids use regenerative braking to charge their batteries while driving. They don't charge from an external power source and are not capable of electric-only driving.
---
Looking for a Great Car Loan?
The table below displays some of the unsecured personal loan products available on Canstar's database for a three-year loan of $10,000 in Auckland (some may have links to lenders' websites). The products are sorted by Star Rating (highest to lowest) followed by company name (alphabetical). Use Canstar's personal loan comparison selector to view a wider range of products on Canstar's database. Canstar may earn a fee for referrals.
Compare car loans with Canstar
---

About the author of this page
This report was written by Canstar Content Producer, Caitlin Bingham. Caitlin is an experienced writer whose passion for creativity led her to study communication and journalism. She began her career freelancing as a Search Engine Optimiser, before joining the Canstar team.
---
Enjoy reading this article?
Sign up to receive more news like this straight to your inbox.
By subscribing you agree to the Canstar Privacy Policy