Co-author: Nicole Barratt
Canstar explains what a default KiwiSaver scheme is and why it's important to take active steps to choose a scheme that best suits your needs.
Thousands of New Zealanders who work are enrolled into a default KiwiSaver scheme. Default KiwiSaver schemes are "low-risk" and are designed to give you an introduction to investing in KiwiSaver, if you haven't yet decided what KiwiSaver scheme is right for you. Canstar explains what a default KiwiSaver scheme is and why it's important to take active steps to choose a scheme that best suits your needs. 
What is KiwiSaver?
KiwiSaver is a voluntary employment-based retirement savings scheme. Employees can choose to contribute 3%, 4%, 6%, 8% or 10% of their before-tax salary toward their KiwiSaver scheme. If an employee is enrolled in KiwiSaver, then the employer must contribute a minimum of an additional 3% of the employee's salary to KiwiSaver.
If you're 18 years of age or older, the Government will also make an annual contribution towards your fund. The Government pays 50 cents for every dollar of your own annual contributions to your KiwiSaver – up to a maximum payment of $521.43 each year. This means, if you contribute at least $1,042.86 a year, you will be eligible for the maximum credit. Provided you meet the criteria, KiwiSaver savings can also be used towards a first home deposit.
What is a KiwiSaver scheme?
A KiwiSaver scheme is managed by scheme providers and is essentially where your savings are invested. You can choose from a range of funds that are offered by a number of scheme providers but it's important to take into consideration a number of factors, including: 
Performance;

Risk levels;

Management fees; and

Special features such as ethical and social investment options. 
The Financial Markets Authority (FMA) registers and regulates KiwiSaver scheme providers, to ensure providers are working in members' best interests and are providing sufficient information around fees and how the investment is tracking.
As mentioned above, you can choose what scheme you're enrolled into. In cases where you haven't made an active decision as to which KiwiSaver scheme to be enrolled into, you'll be provisionally allocated to your employer's chosen scheme. However, if you haven't chosen your own KiwiSaver scheme and your employer doesn't have a preferred scheme, then you'll be allocated to a default scheme by Inland Revenue (IRD).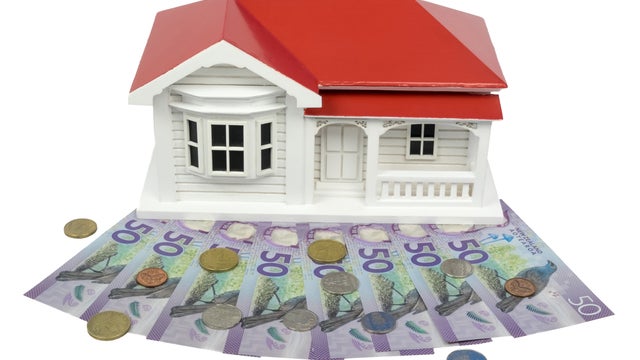 What is a default KiwiSaver scheme?
KiwiSaver is an opt-out scheme, this means new members (employees) are automatically put into KiwiSaver unless they decide not to join. Upon enrolment, if a fund isn't actively chosen, Inland Revenue allocates the member into a default scheme. There are a number of default scheme providers that have been selected by the Government based on certain factors, including: investment experience, fees, member education and organisation capabilities. New KiwiSaver members are usually evenly allocated between default scheme providers. You can find all the default KiwiSaver scheme providers in New Zealand on the IRD website.
If you are allocated to a default provider's KiwiSaver scheme, your KiwiSaver contributions will be invested in the scheme's conservative investment fund option. You can find out who your KiwiSaver scheme provider is by signing up to 
myIR Secure Online Services
, or 
call the IRD
.
But know that from July 1, 2021, KiwiSaver members with savings sitting in a default fund will find their retirement nest egg (or  savings towards a first home) will be invested in a 'balanced' rather than a conservative fund. As of 20202, around  400,000 existing KiwiSaver investors were in this situation.
Should you remain enrolled in a default scheme?
Ideally, no. The choice of provider should be yours, and you should take it into your hands. Being a KiwiSaver member and making regular contributions are for your own long-term benefit so, it's important that you choose a scheme with a fund type that suits your individual circumstances and long-term needs. It's key to take a balanced view across a range of factors when considering which KiwiSaver fund best meets your individual circumstances, particularly, the services available from each provider and estimated investment returns. If you stay in a default fund, you could be missing out on the potential for higher returns in a fund that is invested in more growth assets, such as property.
Canstar is here to help, and you can compare KiwiSaver providers across the country with one easy tool, just click below:
Compare KiwiSaver providers with Canstar
What to consider when picking a provider
How much you are paying in fees, against the rate of returns? Generally speaking, you can expect to pay more in fees for funds containing a greater proportion of growth assets. This is because the rate of return is expected to be higher. Also, many are more actively managed, rather than passively following an index. For more on the differences between active and passive funds, check out our story: Active Investing vs Passive: What it Means for your KiwiSaver.
You are only able to belong to one KiwiSaver scheme, but most providers allow you to split your investment across multiple fund types. This gives you the option to split your funds across risk levels. For example, you might put money you plan to spend in the next few years in a less risky fund, such as a defensive or cash fund, and then allocate some long-term funds to a riskier fund, such as a balanced or growth fund.
Are you using KiwiSaver to help save for a first home? If you plan to withdraw funds to put towards a first home deposit, it's likely you plan to withdraw your funds in a shorter time-frame than you would if you were using it only as a retirement savings scheme. In this instance, choosing a fund with less risk is a more precautionary approach.
Enjoy reading this article?
You can like us on Facebook and get social, or sign up to receive more news like this straight to your inbox.
By subscribing you agree to the Canstar Privacy Policy