Every year, tens of thousands of Kiwis make the jump across the ditch, opting to settle in Australia. So if you're planning to do the same, can you take your KiwiSaver with you? Canstar guides you through everything to know.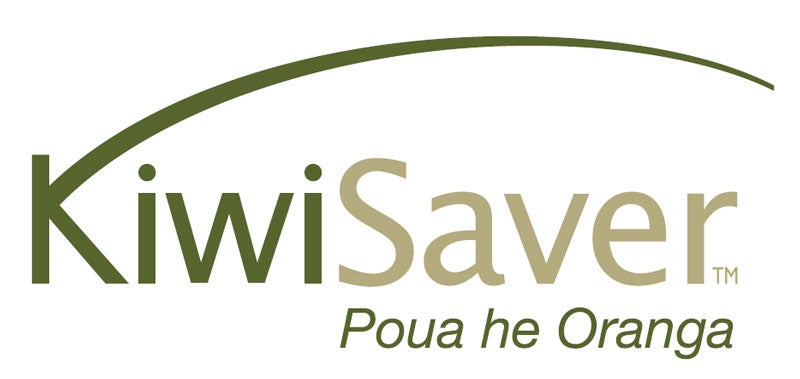 Can you take your KiwiSaver to Australia?
Yes. If you move to Australia, you are able to take your KiwiSaver with you, by transferring your KiwiSaver into an Australian superannuation scheme. Australian super is Australia's retirement fund, or KiwiSaver equivalent. As you work, you and your employer make contributions to your fund, which is then invested as a means of growing a nest egg that can be accessed upon retirement.
Do note that while you can effectively take your KiwiSaver with you (in the form of depositing it into super), you cannot withdraw your KiwiSaver funds into cash. This means your only choices are to:
Transfer it into a compatible Australian superannuation fund
Leave it in your KiwiSaver account
If you do choose to leave your funds in NZ, it's not lost money. It will remain in your KiwiSaver until you reach New Zealand's retirement age. It just means you won't have an employer making regular contributions. So your only options for growth will be through investment returns or any voluntary contributions you make.
If you move overseas (not to Australia) permanently, after one year, you are eligible to withdraw most of your KiwiSaver contributions. You can get more information here.
Why transfer KiwiSaver to an Australian Super?
Benefits
If you plan to settle in Australia long-term, it could pay to transfer your KiwiSaver across the ditch. Some of the benefits can include:
Potential to reduce fees – if you have both an Aussie superannuation fund and KiwiSaver, you'll pay two sets of fees. By combining them, you will pay just one
Single fund easier to manage – if your investments are in one place, it's quicker and easier to check your balance, investments and their performance. Having all your money with you in Australia also means that you don't have to worry about, or keep up-to-date with, any changes to KiwiSaver back in NZ
Lower tax rate – most Australian super contributions are taxed at 15%. Which tends to be lower than the tax you pay on KiwiSaver. So by transferring your KiwiSaver across, you could save money. This is a general rule, and it will vary depending on your circumstances. So it could be prudent to speak to a financial specialist
One currency means a clearer understanding of your balance – you don't have to worry about shifting exchange rates impacting your gains
There is no entry/exit tax – on super/KiwiSaver funds transferred between AU and NZ
Other factors to consider
Aside from the potential benefits listed above, it may also pay to consider some other factors. Such as:
First home withdrawal – Australian super allows you to use funds transferred from KiwiSaver towards a first home purchase. Unlike here, where transferred Australian funds can't be used. But, Australia does have some other restrictions that we don't. For example, employer contributions cannot be used, and you can only use a max of AU$50,000 per person. With KiwiSaver, you can use your entire balance as long as $1000 remains in your KiwiSaver account.
Charges – while you won't have to worry about entry/exit taxes, your KiwiSaver provider may have fees and charges for transferring your funds. Additionally, your super provider may have charges for accepting them. Be sure to check these first
Transfer amounts – you cannot do partial transfers, so if you do wish to transfer your KiwiSaver, it will have to be the whole amount
Retirement age – the portion of your super balance that was transferred over from KiwiSaver will remain accessible according to New Zealand's retirement age and requirements. Not Australia's. Currently, they are the same. But if either country lifts its retirement age, it will affect access to your funds
What Australian supers accept Kiwisaver transfers?
Australia has a wide range of superannuation providers to choose from. Super funds that accept transfers from Kiwisaver include:
Brighter Super
Clearview WealthFoundations
First Super
TelstraSuper
Verve Super
How to transfer KiwiSaver to Australian Super
Under the trans-Tasman "portability rules" introduced in July 2013, New Zealanders migrating to Australia can take their KiwiSaver super with them. And vice versa. In order to do so you must:
Check with your KiwiSaver and super providers
To transfer your KiwiSaver fund to an Australian super fund you must first have complying funds. Not all KiwiSaver providers permit transfers, and not all super providers accept them. If either don't, you may need to change to a complying provider before making the transfer.
Request to make the switch
Once you've checked that your funds on both sides of the Tasman facilitate balance transfers, you need to ask your KiwiSaver provider to make the transfer. Individual providers will have their own processes, but you'll likely need to provide:
A request form to transfer your super
Proof of your identity (ID)
Proof of residence in Australia
A TFN number (the Australian equivalent of your IRD number)
Compare KiwiSaver providers
With the right KiwiSaver fund, you can get the best for your needs. Different KiwiSaver funds suit different people. Are you in the right fund for your needs?
Additionally, KiwiSaver providers charge fees for their services, and some charge more than others. Plus, your KiwiSaver funds get invested into a range of shares. How does your return on investment compare with other providers?
At Canstar we compare a range of KiwiSaver funds and award the best providers accordingly. If you want to know more, or want to see how your KiwiSaver fund stacks up, click the button below:
---

About the author of this page
This report was written by Canstar Content Producer, Caitlin Bingham. Caitlin is an experienced writer whose passion for creativity led her to study communication and journalism. She began her career freelancing as a content writer, before joining the Canstar team.
---
Enjoy reading this article?
You can like us on Facebook and get social, or sign up to receive more news like this straight to your inbox.
By subscribing you agree to the Canstar Privacy Policy