Milford is Canstar's KiwiSaver Provider of the Year 2020. We speak to Murray Harris, their KiwiSaver boss, to discover what puts Milford ahead of the game.
When it comes to personal finances, nothing is more important than KiwiSaver. Around 60% of Kiwis are members, and between us we've over $62bn invested. It's there to help get people into their first homes. And with us throughout our working lives so we can look forward to a comfortable and happy retirement.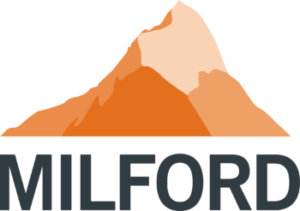 But with hundreds of schemes on offer from a range of different providers – from the big banks to boutique investment firms – it can be complicated to assess all the KiwiSaver options.
This is where Canstar comes in! Each year our expert research team crunches the numbers and rates and assess KiwiSaver providers on their returns, fees and service. The best of the best then receives our Provider of the Year | KiwiSaver Award.
In a difficult year, Milford's active management style paid dividends, and Milford rated highly across all KiwiSaver profiles, from conservative to growth funds. And, in addition, the team at Milford earned kudos for their outstanding levels of customer service and satisfaction.
While presenting our Provider of the Year | KiwiSaver Award, we took the time to sit down with Milford's Head of KiwiSaver, Murray Harris, to get his perspective on why Milford came out ahead of the competition, earning Canstar's 5 Star seal of approval.
Canstar KiwiSaver Provider of the Year Award 2020 | Milford
Canstar: Congratulations on winning the Canstar KiwiSaver Provider of the Year Award 2020. This award recognises Milford for providing its KiwiSaver members outstanding value and high levels of customer satisfaction. What is Milford doing differently to make it the standout KiwiSaver provider?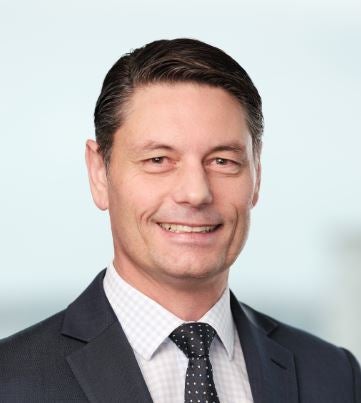 Murray: "We were so excited on behalf of all of Milford's KiwiSaver members to have won this award. We are continually challenging ourselves to ensure our members are getting the best KiwiSaver experience they can.
"Obviously, fund performance is an important aspect of that. The team has done a great job of delivering consistently strong returns over a long period.
"But we also place significant importance on excellent member service. As part of that, we have a really friendly and knowledgeable Investor Services team who are available by phone and email to help our members with their questions or to complete a transaction.
"We also have an easy to use online client portal. Also, we recently launched a mobile app. Members can use it to see the companies they are invested in, all of their account details and make changes to their fund mix or change their PIR.
"We've also recently introduced access to KiwiSaver Advisers and our KiwiSaver Digital Advice service, so members can ensure they're on track to reach their retirement goals.
"So, to sum it up, it's an all-round package of strong returns and excellent service."
The Milford difference
Canstar: What does a KiwiSaver member get from Milford that they may not get from other scheme providers?
Murray: "One thing we are really proud of is our alignment of interest with our members. Milford staff must have their KiwiSaver in the Milford KiwiSaver Plan, so we are truly invested alongside our members.
"We set the bar really high for satisfaction. We know what our expectations are in terms of fund performance, services, features and communications, and we know our members have the same high expectations.
"For example, we aim to get the monthly fund commentaries out to members as soon as possible, and to bring their investments to life with company stories and insights. It's all part of our goal to give our members the best KiwiSaver experience possible, because we are members too."

Milford – make an active choice
Canstar: Has the fact that Milford KiwiSaver funds are actively managed played an important part in their performance over the tumultuous past year?
Murray: "As an active manager, we want to smooth the ride for KiwiSaver members in what can be some quite unnerving and large ups and downs, especially over the short term, like the past year.
"For most people, KiwiSaver is a long-term game and will be their largest investment outside of their own home. We understand that even the most long-term investors can worry when markets fall. So, as an active manager, we're able to position our funds towards sectors and companies that are less impacted by events such as a global pandemic, and towards those that are benefitting.
"For example, this year we've been able to reduce our exposure to COVID-impacted companies, like airlines and tourism, and increase our exposure to companies that have performed well in the COVID environment, such as technology and healthcare companies.
"One of the benefits of active management is the ability to move between our views on winners and losers in the short term. But we're always focused on the longer term results for our members, and ensuring we can give them consistently good, risk-adjusted returns over the long term, rather than reacting too severely to short-term influences. As the saying goes, it's time in the market, not timing the market."
Engaging Milford KiwiSaver members
Canstar: How does Milford keep KiwiSaver members engaged with KiwiSaver and their investments?
Murray: "We make timely and easily understood communication a priority. We do that via several regular communications, such as our monthly fund updates and commentaries. But we can also be very reactive depending on what's happening in markets, and what we think members might be worried about or interested in.
"For example, during the level 4 lockdown earlier this year, we produced regular video updates from the investment team with our thoughts and views on the markets.
"We also produced short videos from the KiwiSaver team to help calm members worrying about their KiwiSaver. These included titles such as: Staying the Course, Why has my KiwiSaver Balance Fallen? and Should I Switch Funds or Not?
"We also have a regular flow of blogs and investment insights for members, which are available on our app. We've also recently partnered with Business Desk, an online financial news platform. We provide their top five stories each day to our members via our client portal and mobile app.
"Last, but not least, we're holding regular seminars for members on how to maximise their KiwiSaver, providing tips to help them reach their retirement goals. While we'd normally do these in a live face-to-face event, one of the benefits of technology in these COVID times means we've been doing these as live-streaming events. This has been great because it's meant we've been able to reach so many more of our members from all across New Zealand."

Making the most of KiwiSaver
Canstar: What are the key steps to making the most of KiwiSaver?
Murray: "It's actually pretty simple. First you have to be engaged and take note of who your provider is, and which fund you are in. Then you need to know what your goal is (first home or retirement), know your risk profile and choose the right fund for your profile and to achieve your goal.
"If you aren't sure, get some financial advice and follow it. If you've done that you are better able to stay the course and not panic at the next crisis. It also helps to choose a provider that aligns with your values and has a good track record of performance, service and value for money."
---
If you're looking for a provider that aligns with your values, one with a good track record of performance, service and value for money, let Canstar be your guide. To read more about Milford's win and our 2020 KiwiSaver Scheme Provider Award click this link. Or to compare KiwiSaver providers, click on the button below.
Compare KiwiSaver providers for free with Canstar!
Enjoy reading this article?
Sign up to receive more news like this straight to your inbox.
By subscribing you agree to the Canstar Privacy Policy
---