As our national retirement savings initiative, KiwiSaver has become an integral element of nearly three million New Zealanders' financial plans, which makes it all the more important that ASB is Canstar's joint-winner of the 2019 Outstanding Value KiwiSaver Scheme Provider Award.
Here, we talk to Jonathan Beale, General Manager of Wealth at ASB about the current state of KiwiSaver in New Zealand, and just what they're doing differently to stay ahead of the competition.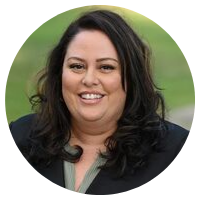 What sets ASB apart in its KiwiSaver offerings?

ASB has a very clear value proposition around consistent top quartile returns and low fees. We know every customer's needs are different, so a major focus for us is on guidance and advice to help people make the right decisions, and reach their goals faster.
Our mobile functionality is designed so customers can easily change funds, check their balance or add money how, and when they want to. We know that KiwiSaver can be complex but we believe it is our role as a provider to make it simple and easy for our customers, so they can get on with living their lives.

What is ASB doing to encourage KiwiSaver members out of 'default funds' and in to the funds best suited to their needs?

We have a comprehensive default member contact programme, where we reach out through various channels to engage and educate our members. We have a dedicated team who regularly call our default members to ensure they are able to speak with someone from ASB. This team helps members understand the importance of choosing the right fund, and provides details about the member's KiwiSaver account and how they can access it.
Default members receive a welcome letter from ASB, and on-going communications at regular intervals encouraging them to make an active fund selection, and take other actions to engage with their KiwiSaver account. These actions include making sure they are on the correct tax rate and are digitally active.  
Finally, we ensure that ASB branches are aware of the default members in their surrounding area, so that if a customer goes in to their local ASB branch they can be taken through our KiwiSaver Explorer tool which ensures they are in the most appropriate fund for their needs and understand the power of the choices they can make around maximising their KiwiSaver account. 

 Is ASB promoting ethical investing and if so, how?

We've built responsible investing into our investment beliefs and principles. These principles guide all our decisions when it comes to investing our customers' money, which means we incorporate Environmental, Social and Governance considerations into our investment analysis and decision-making process.
We also recognise that everyone's definition of responsible investing is different. Some people want to avoid doing harm, others want to avoid industries that don't align with their values, and some want to use their funds to actively make the world a better place. At the same time, everyone wants a strong return on their investment. For these reasons, we not only exclude certain types of investments that are deemed unethical (such as nuclear weapons and civilian firearms) from our funds, but we also offer a separate fund that looks to focus on investments in companies that are actively improving our world, even if it means accepting different financial outcomes.
Lots of our customers have told us they want to put their investment to work to give the world a better future, but still want solid long-term returns. This is why we launched our Positive Impact Fund, which focuses on 'Impact Investing', a growing area where investments are made with the intention to generate positive and measurable social and/or environmental impact, alongside a financial return. You can learn more about our Positive Impact Fund on our website.

What is ASB's position in the ongoing debate around fees versus performance when it comes to KiwiSaver?

We believe the cost of managing money is an important component of long-term returns. That's why we focus on keeping investment costs as low as possible, so that more of our customer's money is invested to earn returns for them.
Of course, we recognise that fees are only one component and it's important that they aren't looked at in isolation. We encourage members to look at the returns they receive after fees, as well as the other services that their KiwiSaver manager is providing them. This includes advice and communications, digital tools and services to help members keep track of their savings, and manage their KiwiSaver account online.
We're proud that the ASB KiwiSaver Scheme not only has some of the lowest KiwiSaver fees in the market, but it has also provided some of the best returns to investors consistently over a number of years.

What advice does ASB have for KiwiSaver members given global economic uncertainty?

As always, we encourage KiwiSaver members to think about their investment goals and what they are looking to achieve. Once members know what they're aiming for, it's important that they are in the right fund for their goals and investment time frame – they can do this by speaking with their provider or, if they are with ASB, they can use our 'help me choose' tool to select the most appropriate fund for them.
Once you are in the right fund, it's about making sure you get the other settings right too; ensure you're on the right tax rate and keep an eye on your contributions. Earlier in the year, the Government added new contribution rates for KiwiSaver, so now members have a choice of contributing 3, 4, 6, 8 or 10% of their salary/wages towards their KiwiSaver account. We encourage members to contribute as much as they can, as even a small increase in contributions can result in a big difference when it comes time to use their KiwiSaver savings.
Investment market volatility and movements up and down in your balance, especially in times of global economic uncertainty, are a regular part of investing, but once you've considered and made the appropriate choice for your fund selection, tax rate and contribution settings, you can have confidence that your KiwiSaver account will help you achieve your savings goals in the long term.
Canstar's verdict: Why ASB is a Canstar 2019 Outstanding Value KiwiSaver Scheme Provider

As a winner of Canstar's Outstanding Value KiwiSaver Scheme Provider for the last two-years running, Canstar's latest research has shown that ASB's KiwiSaver scheme performs well across returns, fees and features.
ASB's scheme is notable for its comprehensive selection of features, easy online sign-up and no minimum opening balance. The bank also supports customers by offering access to advice across a range of financial topics.
Further, ASB's funds performed above average across the Growth, Balanced and Conservative profiles. Its Balanced fund was a notable over performer, returning more than 8% compared to a market average of 6.45%.
Jose George, General Manager of Canstar New Zealand, said ASB's consistent performance kept it at the top of Canstar's rankings.
"KiwiSaver providers have performed well this year but ASB has retained its position as a market leader due to its comprehensive offering."
"We know from previous research that New Zealanders are becoming more demanding of their providers, as they seek better value and ethical investments. ASB is delivering, and should be proud of the fact it has again set a benchmark for this market," Mr George says.
Read Canstar's 2019 KiwiSaver report
Enjoy reading this article?
Sign up to receive more news like this straight to your inbox.
By subscribing you agree to the Canstar Privacy Policy