If you like the thought of retiring overseas, here are some locations to put on your field trip list.
You've done your bit for the country. After a lifetime of working in New Zealand, it may be time to spread your retirement wings and look offshore for the kind of retirement you've dreamed of. Whether that consists of balmy beaches or stunning mountain landscapes, why not give in to the temptation and explore your options further?
For some, the decision to retire overseas could be based on a desire to experience different cultures and surroundings. Others may want to be closer to relatives or friends. But for a certain percentage of would-be retirees, the decision to retire in a foreign country is one based mostly on economics. Why? Because it is sometimes far less expensive to put roots down in developing countries with less-established economies. And when you're living on a fixed income, the notion of a luxurious lifestyle somewhere else can be quite alluring.
But, should retirees really consider an international move based on the financials alone? No. If you don't have a sense of adventure, a real desire to experience another culture, some patience, and a sense of humour, you won't have a good time overseas no matter how inexpensive a place is… you'll simply be an economic refugee.
And that makes sense. After all, it takes more than a roomy budget for someone to be happy in many countries. If you wouldn't enjoy what your new country has to offer, having some extra cash probably won't improve your life considerably. There is also a lot to consider when choosing a life overseas that has nothing to do with money. The rest of the world is not a copy of New Zealand. You will not find exactly the same life you had back home at half the cost. These are unique countries with their own cultures, economies, histories, and ways of doing things. If those unique characteristics bother you or don't interest you, there is no point in moving to those countries no matter how low their general cost of living.
Choose wisely and you'll find retiring overseas is a joy.
If you're scouting the globe for a place to retire, why not plan a field trip to these 10 countries:
Vietnam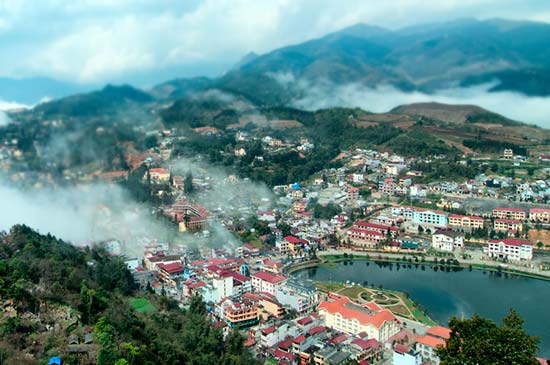 A country with insanely cheap prices on everything from housing to groceries is Vietnam. With beautiful scenery, a warm, tropical climate, an unbelievable culinary scene, and culture galore, Ho Chi Minh City has become a popular place for Westerners to retire on a budget. Most travellers and residents should feel safe in Vietnam. Violent crimes, such as murders, armed robbery, and kidnapping remain very rare, especially for the expatriate community.
Thailand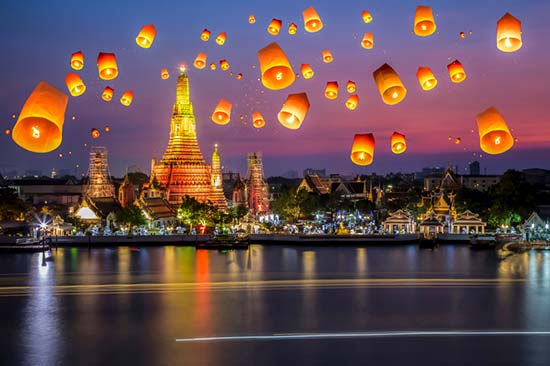 Another climactic friend to the arthritis suffers, Thailand is not only beautiful, it's also cheap to live, enjoy leisure activities, and eat. A substantial expat community already enjoys the country's natural beauty, exotic cuisine and tropical climate, plus one of the lowest costs of living in the world. Thailand offers a variety of lifestyle choices from round-the-clock energy of cities like Bangkok to the relaxation of gorgeous island living or cooler mountain retreats like Chang Mai. And the local culture is warm and generous with an endearing sense of humour.
Guatemala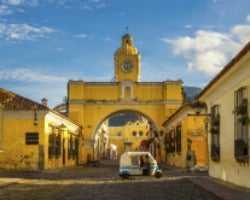 Here's one destination you perhaps hadn't thought of but one of the biggest drawcards of life in Guatemala for retirees – apart from its spring-like climate most of the year – is the affordability of household help. This ancient central American destination is also handy if you need to access the USA and Canada. Plenty are seduced by Guatemala's natural beauty, Maya history, unique birdlife and the hospitality of the locals. Spanish is the language of the country and while that may be considered a drawback by some, there are plenty of cheap language teaching facilities available where you can learn the lingo. And you know what they say about the aging brain? Use it or lose it.
Belize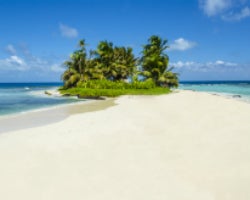 Another central American retirement option you probably hadn't considered but several factors continue to make Belize (formerly British Honduras) a go-to destination for those considering retirement overseas. Described as "the quirkiest country in the world", the citizens of Belize speak English as a first language, a likely drawcard, as is its proximity to crystal-clear blue waters and reputation for amazing snorkelling and outstanding scenery. With its tropical monsoon climate, there's a lot to like about living in Belize. It has stable politics (with a constitution modelled on Canada's), is an international banking centre, so it's served by a number of airlines. It's also extremely easy for foreigners to establish residency and even run a business completely tax-free.
France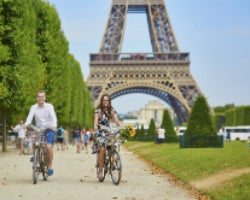 People of any age have an eternal love affair with France and its way of life, whether that be the cities or the countryside. Cost of living is low in the villages, it's not too far away, and the countryside, village life and the food will constantly stimulate you. And you can bet family and friends will be only too keen to visit! However, and most importantly, France's healthcare is among the best in the world. And there are enough English speaking clinics and hospitals so you won't have to worry about not knowing the local language. All of this is important because most of us will be living a lot longer, according to predictions.
Italy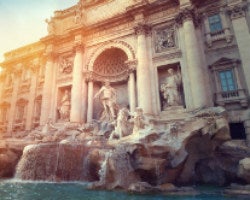 Italy has much to offer – including some of the western world's most famous sculpture, art, churches and archeological wonders – as well as good health care, beautiful beaches, seacoasts with a temperate climate and a whole host of great places to live and visit and stay for the rest of your life.  Tuscany, Naples and Sardinia are three of the many places that immediately spring to mind for a happy, carefree retirement. The combination of culture and rich heritage is hard to beat, as are the food and wines of this Mediterranean jewel. There are also other retirement places to consider such as central Italy which stretches from the Apennines to the Adriatic Sea and features both beaches and mountains, meaning that you'd have both skiing and beachcombing on your doorstep, depending on the season. It's not overcrowded and has no heavy industry – only castles, vineyards and villages made of stone.
Philippines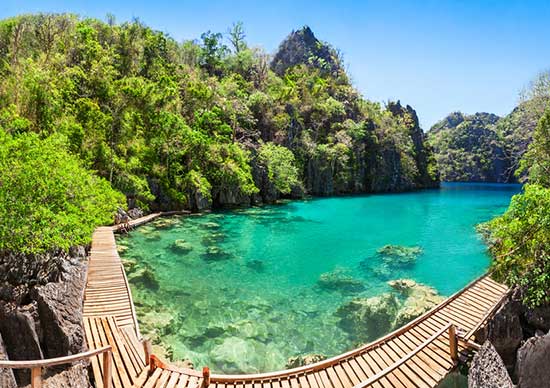 In the Philippines you can be as active or as laid back as you want. Life is all about family, as well as beautiful beaches, incredible rice terraces, scuba diving, wind surfing, nightlife, massages, great food and low prices. The local government also sweetens the pot by offering one of the easiest paths to permanent residency in the world.
Australia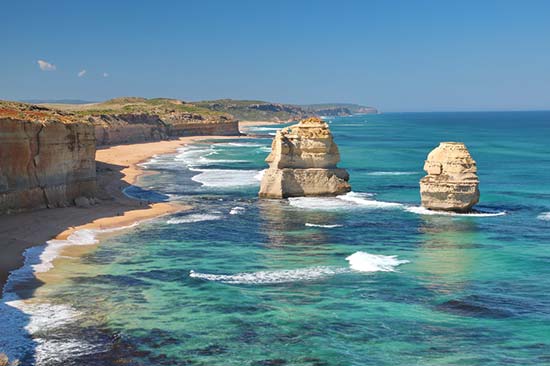 Yes, Australia. It's only "across the ditch" but it has great retirement appeal to those who have family and friends there.  Those who don't have any Kiwi family ties can still be far enough away from everything New Zealand and yet be close enough to keep in touch. There are innumerable retirement destinations of appeal across the country. The Eastern Seaboard states (Victoria, Tasmania, NSW and Queensland) have the advantage of being just a short plane flight from home.
When making the decision about where to live in New Zealand, most retirees prioritise access to good health care, shops and social activities. Cost and climate are also important. As a Kiwi retiring to Australia, there is a level of ease of set up in the new country which will help with integration into the community and the retiree's overall quality of life.
Panama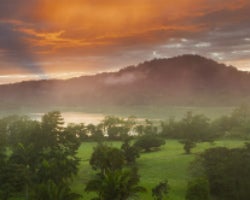 Push aside the current media about tax avoiders setting up shelf companies in Panama. The country has long been and continues to be a favourite for legal retirees. You'll find them along both Caribbean and Pacific coasts, on white-sand islands, living contentedly nestled in mountain valleys, and along the glittering promenade of Panama City. Panama has the best package of retirement benefits in the world. Pick your climate—tropical or temperate. And it's close to the USA, just a three-hour flight from Miami. In Panama, you can live whatever lifestyle you desire. You can hike green hillsides, explore rainforests teeming with exotic wildlife, or just laze on a Caribbean beach and watch the world go by. And if you're an urbanite, you can savor the incredible dining and culture of places like Panama City.
Malaysia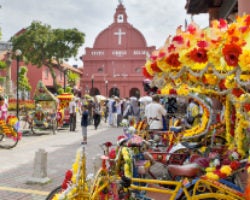 For year-round sunshine and diversity, consider Malaysia, which offers everything from tropical beaches and remote rainforests to the high-rise bustle of capital, Kuala Lumpur. This former British colony is also an inexpensive place to live. Add to this widely-spoken English, low cost of eating out and direct foreign ownership of property freehold, it's easy to see the country's appeal for older expats. But be warned, not everything is cheap in Malaysia: many imported goods, from cars to wine and spirits, are often sky-high as a result of local taxes. Malaysia also ranks as one of the world's top "medical tourism" destinations, attracting more than 700,000 healthcare travellers, according to Malaysia Healthcare Travel Council.
Before you decide where to put down your retirement roots, do your research thoroughly. The locations we mention above are distilled for brevity but there's a lot more to consider. These include visas for each country and residency requirements. You will also need to look into healthcare.  Take the time to learn as much as you can about different destinations and cultures. That's as good an excuse as you'll need for the final step – a try-before-you-buy holiday at those destinations to see if it's really "you".
Current term deposit interest rates