If you're looking to send, or receive, money abroad, you'll want to avoid high fees and stingy exchange rates. But which service is best?
A few months ago, I sent some money to a friend in Australia. I'd looked up the exchange rate and had a rough idea of what it would cost me to send the money.
To my surprise, that transfer set me back almost $20 more than I'd calculated.
If you've ever sent money abroad, it's likely you'll have experienced something similar. You've had an idea of the figure in mind, only to be quoted a vastly different one come time to make the transfer. Sure, for me it was $20, but if you're sending dollars in the tens of thousands, you could find hundreds of those dollars going missing.
When sending or receiving money internationally, fees and hidden exchange rate mark-ups can make a big dent in the amount you see at the other end.
If you send a few hundred dollars abroad, the recipient could be left well short of what was intended. Or if you need to pay a fixed amount in AUD, USD, EUR, or any other foreign currency, you could suddenly find extra fees and poor exchange rates bloating the amount of money you need to cough up.
So, if you're going to send cash abroad, how can you ensure you're getting the best deal? Canstar takes a look at the best international money transfer companies.
---
In this article we cover:
What international money transfer options are there?
What are the costs?
International money transfer companies
Banks: What are the costs
How do I send money overseas?
---

What are my options?
When sending money abroad, you have two main options. 
Use your bank
This is still the go-to option for many looking to send money internationally. However, it's unlikely that your bank is giving you the best deal.
Using your bank for a telegraphic transfer (a fancy way of saying online transfer) is often considered the safest method. It's also convenient, as you can usually do it on your mobile app, as you would any other domestic transfer. 
But banks usually charge higher fees, and many banks charge fees not only to send money internationally, but to receive it, too. 
For example, if I wanted to send money to a friend in Australia, I'd be charged a fee to send that money. But if their bank charges to receive international transfers, I either have to pay that fee as well, or my friend will have to pay it.
Use an international money transfer company 
Setting up one of these accounts can be a hassle. It's a bit like setting up another bank account, and you'll have to provide identification details. But if you're sending money regularly, it's well worth the effort, as you'll only need to provide these details once. 
Because these companies are younger, more competitive rivals to the big banks, they tend to offer much better exchange rates (FX rates). And many of them charge low, or no, fees and commission. 
What costs are involved?
There are a couple of main costs involved when sending money internationally.
Fees and commission
Many service providers will charge a commission style fee when sending or receiving international payments. This is usually a fixed dollar amount, or a percentage of the amount sent.
While some providers may charge just a few dollars, others can charge up to $30. If sending small amounts, this can really add up. Additionally, if a provider's commission is based on a percentage, and you transfer thousands, that percentage can end up costing you hundreds.
Some other fees could include:
Membership or account fees

An inactivity fee (opening an account but not using it)
Margin
The margin is essentially the mark-up charged by money transfer services. When you send money overseas, your service provider gives you the exchange rate. In reality, that exchange rate is not the mid-market rate (the more or less real exchange rate), but one that has factored in a margin. The mid-market, plus a little extra.
This is why Google may say your NZ$100 is worth AU$96.40, while your bank says it's only worth AU$94.60… and that's before they've charged the fees!
That difference is due to the margin. A small, hidden profit the provider makes off your service. Banks and money transfer companies alike don't tend to disclose the margin added, or what the current mid-market rate is, so it often isn't clear how much extra you're being charged.
You may think you are getting a free (or fees-free) service, only to learn the exchange rate offered was well below the mid-market rate.
What's on offer? (International money transfer companies)
International money transfer companies tend to offer better value when sending and receiving money internationally. They tend to charge little to no fees and have FX rates competitive or better than that of a bank. 
Some popular international money transfer companies are:

Wise (formerly TransferWise)
Wise charges a small upfront fee on all transactions. This fee consists of a $0.39 (yes that small) fixed fee, along with a variable fee of just 0.48%.
This means if you were to transfer $100, you would pay just 87c in fees. If you were to transfer $1000, you would pay just $5.19.
Wise also sets its exchange rate at the mid-market rate. This means it's not adding a margin to the exchange rate it offers you, unlike some of its competitors.
When using Wise, its calculator shows exactly how much you're paying, alongside what the fee charged is for, meaning you get a transparent service, with no hidden costs.

TorFX
Opening an account with TorFX is free, and there's no obligation to trade.
Furthermore, TorFX offers competitive exchange rates and won't charge transfer fees or commissions.

OFX
OFX charges a set fee of $12 for transfers under $10,000 and no fees at all for transfers over this. They also claim to have FX rates that are much more competitive than that of banks.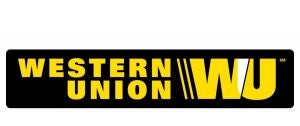 Western Union
Western Union adds a small margin on their FX rate and has a variety of low-cost fees when sending money abroad, from New Zealand.
India – $4 ($0-$100), $7 ($100-$500) , $9 (>$500)

Philippines – $4 ($0-$100), $6 ($100-$500) , $8 (>$500)

All other corridors (excluding Intra) – $4 ($0-$100), $9 ($100-$500) , $14 (>$500)
Western Union also has the benefit of offering bricks-and-mortar stores, through No1 Currency here in New Zealand.
What's on offer? (Banks)
While banks are unlikely to offer the best deals, they may still be competitive with some international money transfer companies. They also offer convenience, as well as reassurance to customers nervous about the safety and security of their transfers.
Some of the fees charged by major banks are:

ANZ
$9 per transfer via app/online

$27 per transfer via staff assisted
Free for transfers within the Pacific*
$15 to receive an international transfer into your ANZ account

ASB
$15 per transfer via app/online

$30 per transfer via staff assisted
$15 to receive an international transfer into your ASB account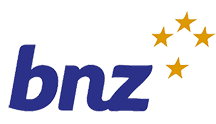 BNZ
$15 per transfer via app/online

$25 per transfer via staff assisted
$15 to receive an international transfer into your ASB account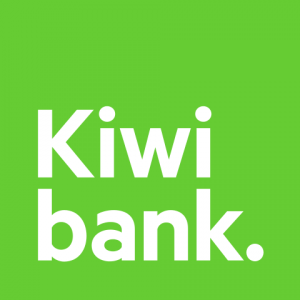 KiwiBank
$20 per transfer via app/online

$25 per transfer via staff assisted
$12 to receive an international transfer into your ASB account

Westpac
$10 per transfer via app/online

$30 per transfer via staff assisted
Free within the Pacific*
$15 to receive an international transfer into your ASB account
* Cook Islands, Tonga, Samoa, American Samoa, Vanuatu, Kiribati, New Caledonia, French Polynesia, Papua New Guinea, Solomon Islands, Tuvalu and Fiji
---
How do I send money overseas?
Choose your provider
The first thing you'll need to do is choose your provider. In doing this consider the security, convenience, and speed of transfer. Does the recipient need the cash ASAP?
Of course, consider the fees and margin involved. As mentioned above, most providers do not disclose their true mid-market rate or the margin added, so the only way to see the best offer is to compare multiple providers.
For example, listed below are the FX rates offered by the major banks (at the time of writing, on 10/09/21). As you can see, not only do none of the banks offer the true mid-market rate, but the margin that's been added differs.
| | | | | | | |
| --- | --- | --- | --- | --- | --- | --- |
| NZ$1000= | ANZ | ASB | BNZ | KiwiBank | Westpac | Mid-market rate |
| AUD | 948.90 | 948.60 | 946.30 | 948.90 | 945 | 964.12 |
| USD | 699 | 698.90 | 697.10 | 699.20 | 697 | 710.49 |
| EUR | 590.40 | 589.40 | 589.70 | 590.10 | 589 | 600.71 |
*Figures do not include any fees or commission.
Choose your method
If using an international money transfer company, you may be able to choose different ways to send money abroad. Bank transfer is the most common, but some will also allow you to pay via debit or credit cards. In this case, extra fees may apply but the transfer is far more instantaneous.
Enter the details
The details required may vary between providers. But commonly, you will need the following details of the recipient:
Full name and address (can't be a PO Box address)
Full account number or IBAN (International Bank Account Number)
SWIFT Code (also known as a Bank Identifier Code/BIC) or Bank Branch Number if you are sending money to Australia, Canada, Great Britain, India, United States or South Africa
When creating an account, or sending via a bricks-and-mortar store, you'll also need to provide identification and proof of address. If you're sending large amounts of money, you may also be required to provide extra information about the nature of the transfer, in order to comply with anti-money laundering laws.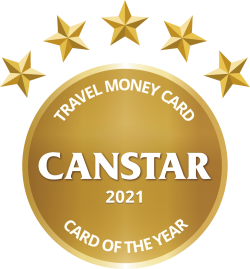 Travelling abroad? Get Wise
With vaccination passports on the horizon, and countries opening up their borders to low-risk visitors, like those from Aotearoa, hopefully, it won't be too long before we're off spending our hard-earned abroad.
But when abroad, while ATM's and currency exchange booths are all convenient enough, they tend to hit you with high commission and unfavourable exchange rates. Especially in airports and tourist hotspots where they know travellers are desperate to exchange their money.
That's why a travel money card could be a great option, to make your money go as far as your travels.
Here at Canstar, we compare travel money cards, and this year, Wise took out our Card of the Year award, proving why they have become a household name in both international money transfers, and travel money cards.
So if you want to learn more, or compare travel money cards, just hit the button below:
Compare travel money cards with Canstar
---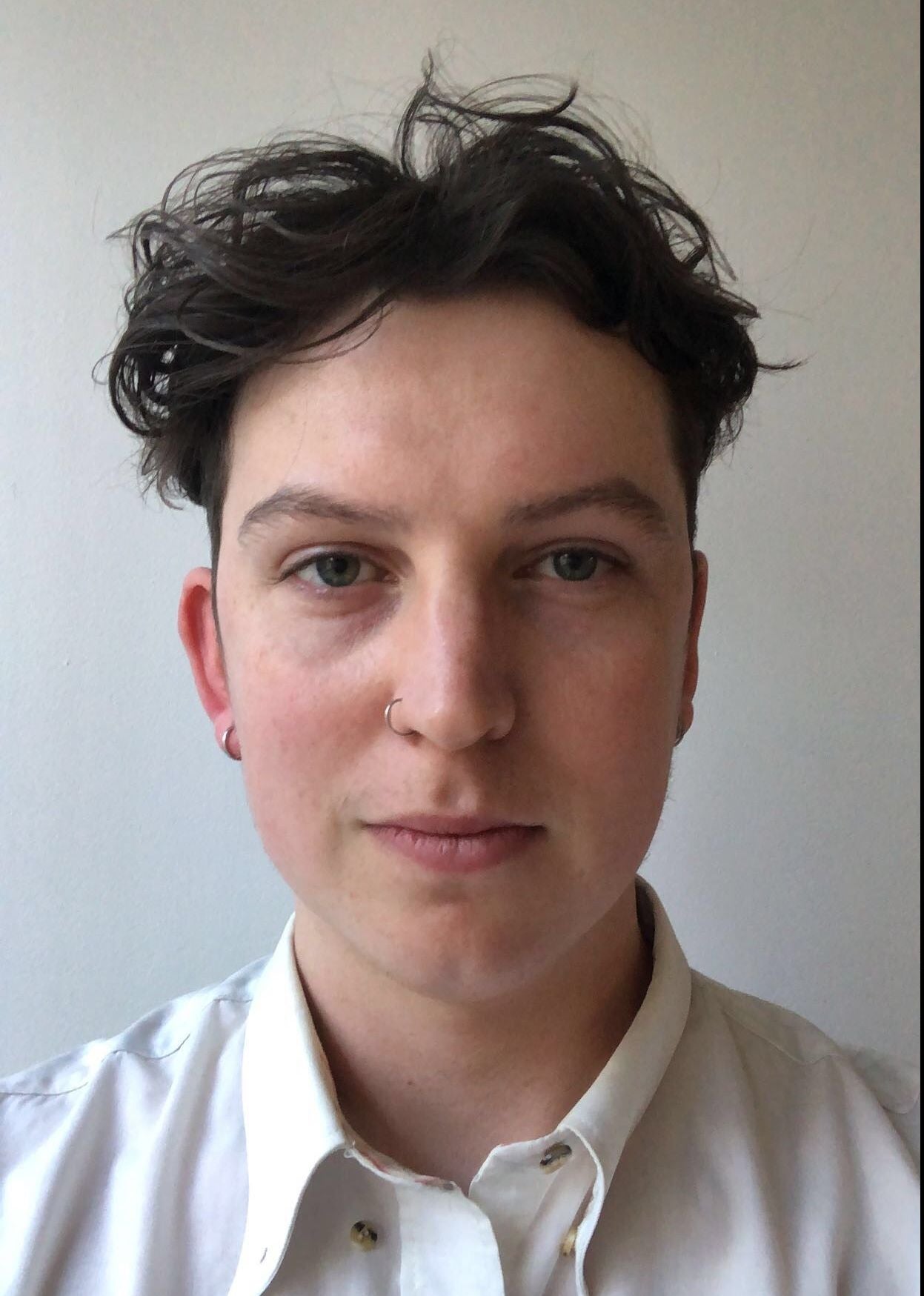 About the author of this page
This report was written by Canstar Content Producer, Andrew Broadley. Andrew is an experienced writer with a wide range of industry experience. Starting out, he cut his teeth working as a writer for print and online magazines, and he has worked in both journalism and editorial roles. His content has covered lifestyle and culture, marketing and, more recently, finance for Canstar.
---
Enjoy reading this article?
You can like us on Facebook and get social, or sign up to receive more news like this straight to your inbox.
By subscribing you agree to the Canstar Privacy Policy