Construction homes loans work differently to conventional mortgages for existing homes. Canstar explains all you need to know about construction loans and how to choose the right one for your new build.
So you've decided to take the plunge and build your next home. You'll have plenty of decisions to make: which fittings and fixtures to use, which colours to use to decorate and which construction home loan to choose.
There is no shortage of choices when it comes to construction loans in New Zealand. But with so many to choose from, it's worth knowing how they work and what to look for when making your decision. Canstar explains:
---
In this article:
---
What is a construction home loan?
A construction home loan is a loan designed for people who are building a home, as opposed to buying an established property. It has a different loan structure to a conventional mortgage for a pre-existing home.
Usually, a construction loan is drawn down progressively. This means that you draw down the loan (increase your borrowing) in stages, as you pay for the progress of your new build. For example, as each stage of your home is completed, the builder will invoice you for the work done. You then submit that invoice to your lender for payment.
The amount available to borrow is based partly on the estimated value of the property upon its completion. A construction loan usual has a variable interest rate.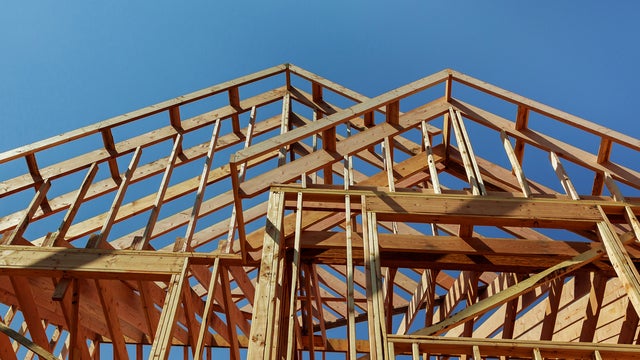 How do progress payments work?
Once a construction loan has been approved and the construction of the property is underway, lenders make progress payments throughout the stages of construction. Generally, the payments are made upon completion of five stages:
(1) Slab down or base: When the foundations of your property are laid. It involves the levelling of the ground, as well as the plumbing and waterproofing of your foundation.
(2) Frame stage: Completion of the frame of your property. It covers partial brickwork, the roofing, trusses and windows.
(3) Lock-up: Building of the external walls and the addition of the windows and doors. At this stage your house becomes lockable, hence the term lock-up.
(4) Fit-out or fixing: Completion of the internal fixtures and fittings. It covers the internal walls and ceilings, part-installation of cupboards and benches, plumbing, electricity and gutters.
(5) Completion: The conclusion of contracted items (e.g. builders, equipment), as well as any finishing touches, such as plumbing, electrics and general cleaning-up.
As the loan is progressively drawn down, interest and repayments are calculated based only on the funds used. For example, if by the third progressive payment only $150,000 has been drawn down on a $300,000 loan, interest is only charged on $150,000.
It's also important to note that most banks require you to use all of your equity before they release the next payment.
Can you use a standard home loan instead of a construction loan?
Yes. If you've enough equity in the land you're building on, or in another asset, such as an investment property or family home, you'll be able to borrow the amount that you need, without using your to-be-constructed house as security.
The advantage of redrawing from an existing loan is that you will have access to the entire lump sum of money. This means you'll be able to pay all construction costs as they come in, including smaller incidental costs, instead of having to access progress payments through your bank. This is a particular advantage for owner-builders and those who are DIYing some parts of the construction.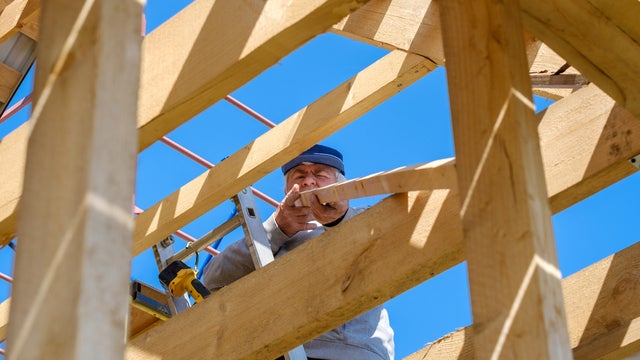 A potential disadvantage is that from the moment you fully drawn down your loan, you'll pay interest on the full amount. But this can be mitigated by placing any not-yet-spent construction money in a 100% offset account against your loan.
Although the interest rates on construction loans are slightly higher than conventional fixed-rate mortgages (as with all variable rates), once construction is completed, the mortgage is refinanced into a standard mortgage. And this should come at a lower rate if you shop around.
---
If you're currently considering a home loan, the table below displays some of the 2-year fixed-rate home loans on our database (some may have links to lenders' websites) that are available for home owners looking to refinance. This table is sorted by Star Rating (highest to lowest), followed by company name (alphabetical). Products shown are principal and interest home loans available for a loan amount of $500K in Auckland. Before committing to a particular home loan product, check upfront with your lender and read the applicable loan documentation to confirm whether the terms of the loan meet your needs and repayment capacity. Use Canstar's home loan selector to view a wider range of home loan products. Canstar may earn a fee for referrals.
---
How to get a construction loan
Getting approval for a construction loan is a different process to applying for a standard home loan on an existing home. To ensure a smooth process, the first step is to present your lender with professional plans for your property.
A property appraiser will then review the plans to determine the expected value of the completed property. This is because, when considering your mortgage, the lender will review not only your construction bill, but the value of the finished home.
Once the plans have been reviewed, your lender will then ask you to approve a loan offer for the property. At this point you pay your deposit, as you would with most other types of home loan. This acts as security for your lender. And, as with a normal home loan, the more you can save for your deposit the better.
At each stage of the construction process, you'll need to confirm that the work has been done. To do this, you complete and sign a drawdown request form, and send it to the construction department of your lender.
Owner-builder mortgages
An owner-builder mortgage is a construction loan for people who intend to build their house themselves, without the help of a professional builder.
Lenders can be hesitant to accept applications for these loans, because of the higher risks involved. If you are an unprofessional owner-builder and botch the build, your mortgage provider has a greater chance of not recouping its money.
Because of this, lenders that grant owner-builder mortgages often limit the loan-to-value ratio to 60%. This means the borrower will need to pay a deposit of at least 40%.
Canstar can help
Building a home is not without its headaches – financial and otherwise. There are pros and cons to building a new home or buying an existing one. But getting the right loan structure in place will help to smooth the process. And once the construction phase is over, you'll need to be sure you can change to a standard mortgage at a competitive rate. And this is where Canstar can help. To read more about our five-star home loan awards click here, or to compare rates using our free mortgage comparison tool hit this button:
Compare home loan rates for free with Canstar!
Enjoy reading this article?
You can like us on Facebook and get social, or sign up to receive more news like this straight to your inbox.
By subscribing you agree to the Canstar Privacy Policy