Co-author: Nicole Barratt
A rundown property is a renovator's dream, and finding the best way to pay for the work is key to making the dream a reality. Canstar explores the options.
Kiwis love to renovate, and it's not hard to see the motivation behind it. A good renovation can transform a home and create substantial profits. Plan and spend your dollars wisely and you'll take full advantage of the rewards.
And it doesn't look like the renovation industry is slowing down due to COVID-19, some industry members say they've seen an increase in demand for renovations recently. This could be due to people financing their renovation on their home loan (with low interest rates), and people thinking about how they can increase their home value while the market is stagnant.
Depending on your personal situation and the renovation you have in mind, here are some of the financing options that may be available to you.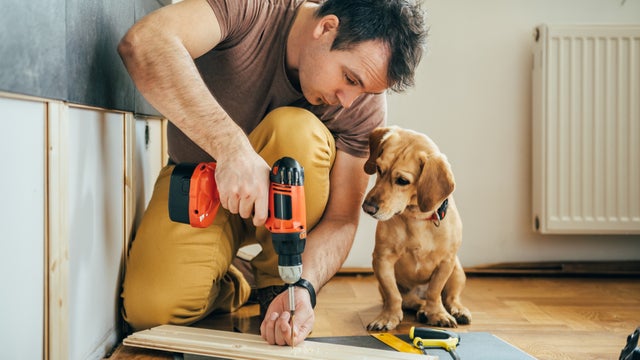 1. Offset, Redraw or Savings: Pay out of your own pocket
Whether you have savings, hold investments you can cash in, have money built up in your home loan's offset or redraw facility or have other funds you can access without incurring debt, using your own money to finance renovations may be more straightforward and less financially risky than borrowing money. It also means you would be typically free to sit back and enjoy the fruits of your renovation work without having to worry about paying back any extra loans. 
However, there are a couple of points that could be worth keeping in mind: offset accounts and redraw facilities are features on home loans. It allows the homeowner to put their money into their home loan, or an account linked to it, (over and above home loan repayments) to help reduce the amount of interest payable on that loan. The extra funds can typically be accessed by the homeowner when needed, according to the lender's conditions.
If you're considering accessing money via an offset or redraw facility, you may want to check the effect this could have on your loan in the long run. Money saved in an offset facility reduces the interest you're liable to pay on top of the loan's principal, so reducing the amount being offset against your home loan could mean you end up paying more overall, and any time shaved off your loan term by the reduction in interest would be lost. 
If you're planning to use savings to finance your renovations, it may be worth checking that after you've withdrawn the amount required for your renovations, you're still left with an emergency fund, e.g. enough left to deal with any unexpected expenses that could pop up, like an insurance excess or a car service.     
2. Refinance your home loan
For those with enough equity built up in their home, refinancing the loan could be an option. This means you could potentially leverage the equity in your home to top up your loan and help fund the renovation. 
Equity is essentially the difference between the value of an asset, such as your home, and how much you still owe on your mortgage. It could be possible to renegotiate your loan with your bank, or find another bank that is offering a better interest rate or conditions, which would allow you access to funds to renovate. 
If you are able to borrow the money needed for the renovation based on your existing home equity, one course of action could be to increase your loan size and place the renovation funds into a 100% offset account (assuming your home loan has an offset facility). This would, generally speaking, prevent you from having to pay any interest on the additional amount until you use it. 
Another option could be a line of credit, which is designed to let you access funds as you need them and charges interest on the balance owing on your account. In some respects, refinancing is a similar commitment and process to taking out a new home loan, so make sure you consider the implications it could have on your wider finances and, if you do decide to refinance, shop around for a competitive product. 
Compare home loan rates for free with Canstar!
3. Apply for a construction loan
If you're embarking on a large renovation project, such as an extension or a knock down and rebuild, you could consider a construction loan. A construction loan is typically based on the estimated final (post-renovation) value of your property, which allows you to withdraw whatever amount you need in order to pay the latest renovation-related invoice that has come in. In some cases, these loans can be interest-only for a period of time, in which case they will generally revert to principal and interest at a future date.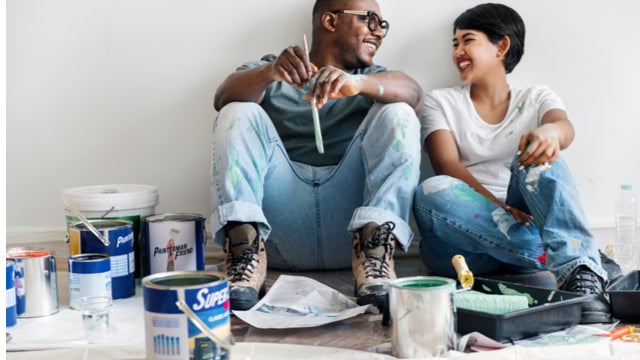 4. Take out a personal loan
A personal loan could be another option for funding your renovations. Personal loans typically allow you to borrow up to around $50,000 (some lenders may have higher limits) and generally come in two forms, either secured or unsecured. Interest rates can vary widely depending on the product, the chosen terms, and your credit history. 
Secured finance will, generally speaking, be cheaper than unsecured finance. Personal loans are no different for the most part, and typically offer a range of options regarding assets you can secure the loan against, such as term deposits, vehicles and property.
It could be worth bearing in mind that an interest rate that could be considered low for a personal loan product would still be relatively high when compared against a similarly competitive home loan interest rate. With this in mind, you may want to consider the pros and cons of a separate personal loan vs refinancing your home loan.
5. Other options
If your renovation is likely to involve smaller, more regular expenses, there are some other types of finance that may be appropriate. For example, you could consider a credit card or overdraft facility. 
Note that these options typically come with higher interest rates and fees than other types of finance so may not be suitable for all renovations, particularly if you think you might not be able to repay the funds quickly. While overdrafts may seem handy, high fees can make a dent in your wallet. Explore other credit options before you get an overdraft, as there may be products that are cheaper and more suited to your circumstances.

Whether it's a new coat of paint, a full kitchen makeover or the installation of a new bathroom, it's key to plan your budget and gain an understanding of the costs you can expect. Once you've done that, explore the options of financing your renovation thoroughly.
Considering taking out a personal loan? Start by comparing your options with Canstar, which you can do by clicking the button below. 
Compare personal loans with Canstar
Enjoy reading this article?
You can like us on Facebook and get social, or sign up to receive more news like this straight to your inbox.
By subscribing you agree to the Canstar Privacy Policy