Considering purchasing a leasehold property? We break down all you need to know: what leasehold means, what to consider before buying a leasehold property, and how it could impact your chances of getting a home loan.
Buying a leasehold property, whether it's an apartment or a standalone home, can be a tempting proposition. It's often a way to get a great home in an amazing location for an affordable price. However, leasehold properties do come with certain caveats. So before signing on the dotted line and making a purchase, make sure you're aware of all the facts.
---
What Does Leasehold Mean When Buying a House? In this guide we cover:
---
Leasehold – what is it?
When you buy a property in NZ, it will either be sold as freehold or leasehold. Freehold means you own the property (i.e. the physical house) and the land it sits on. This is the most common property type in NZ.
Leasehold means the owner of the house does not own the land on which the property is situated. For the life of the leasehold, the property can be bought and sold. But when the lease ends, the property is returned to the freeholder. A leasehold's term can be for a couple of years, decades, centuries or even 1000 years.
If a property is leasehold, the homeowner has to pay annual rent on the land, known as ground rent or a lease fee. The fee is based on the land value and is normally fixed for a set period. Ground rents are usually subject to review every seven or 21 years, depending on the lease.
And this is where problems can occur. If land values rise substantially, this can lead to an equally substantial increase in the ground rent. Many apartment owners in Auckland have been stung by huge increases in ground rent, caused by soaring land prices in the inner-city.
So it's worth keeping in mind that possible increases in ground rent could have a real impact on your finances. Both your day-to-day living expenses, and your ability to sell your leasehold interest at a later date. 
What happens when I buy a house that's built on leasehold land?
The process of buying a lease-hold home is similar to buying any other home. And, as with any purchase agreement, you should have all documentation thoroughly examined by a qualified legal professional. Lease documentation generally includes details of:
The amount of ground rent you have to pay to the freehold owner

How often the ground rent is reviewed

Rates and other expenses relating to your property

Any options to purchase the land freehold on the expiry of the lease
Restrictions and rules as to the use of the land and buildings
Conditions concerning the return of the land and buildings at the end of the lease term
What type of properties are sold leasehold?
Leasehold properties in NZ are most commonly apartments, although standalone leasehold homes are prevalent in some suburbs. In 2018, Core Logic estimated there to be roughly 17,000 leasehold properties in New Zealand. Of those, 5660 were located in Auckland, including 3911 apartments.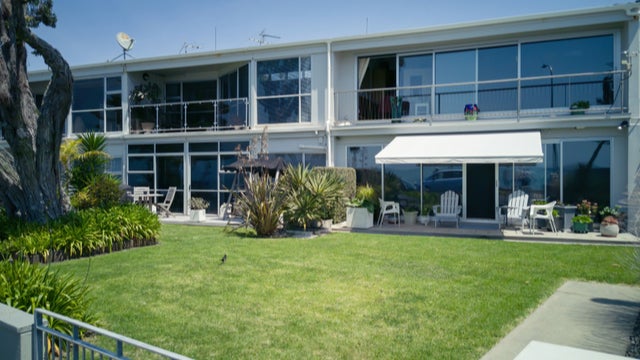 How long are leaseholds?
It varies, it really could be anywhere from 10 years to 500 years. But keep in mind the longer the lease, the more flexibility you have to arrange a mortgage and/or sell it later on. For this reason, buyers tend to favour properties with a leasehold of at least 80 years.
Can I renovate or extend my property as a leaseholder?
Any modifications require the freeholder's permission. Of course, if you're spending your own money to improve the home, the freeholder is unlikely to object. But you must go through the correct process.
How does buying leasehold impact the chances of getting a home loan?
Be mindful that when buying a leasehold property, lenders may not be prepared to lend as much as for a freehold property. The ease of obtaining a home loan will depend on the length of the lease, the property's location, asking price and history.
If banks see the leasehold property as high risk for any reason, they could decline a mortgage application. Lenders are always concerned with their ability to resell the property should you fail to pay the mortgage, and selling a leasehold property can be harder to do.
And unlike a standard freehold property, a leasehold home's value isn't as predictable and can vary, depending on the term of the remaining lease and ground rent charges.
Do I have to pay for home insurance?
If you're the leaseholder, usually no – not directly. The freeholder is responsible for insuring the house, but then you're paying them ground rent, which is probably being used to pay for the insurance!
However, if you want to insure your personal belongings, that's your responsibility, so contents insurance is a must.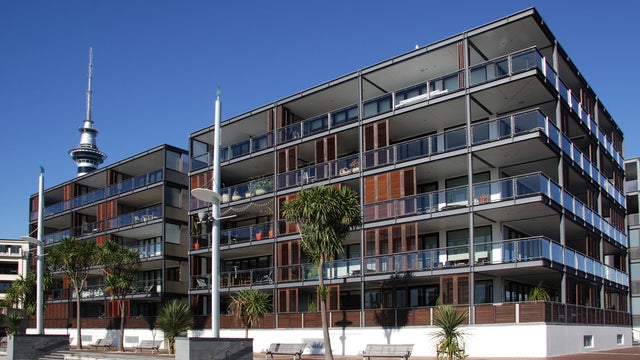 What to consider with leasehold land
At the outset, a house built on leasehold land can seem appealing, as it will generally come with a much cheaper initial price tag. But it's really important to factor in the extra costs, both upfront and ongoing. Important questions to ask about leasehold:
When are the ground rent reviews? If they're held frequently, the chances of the rent going up are higher

Is it possible to buy the freehold, and when? Generally a leasehold is worth a lot more if it can convert to freehold. Plus it lowers the risk for lenders

How is the value of the land determined?

Who owns the freehold?

What kind of restrictions are there in place on renovating/extending?
Want to save money on your mortgage? Canstar can help
One of the easiest ways to reduce the cost of buying a home is to ensure that you secure the lowest mortgage rate. And this is something Canstar can help you with. Our free and easy-to-use comparison tool covers all the major players in the home loan market. Not only does it help you quickly and easily find the products with the lowest rates, it also shows which lenders and mortgages have earned Canstar's prestigious Star Ratings, awarded on the basis of our expert analysis.
To read more about our five-star home loan awards click here, or to compare rates using our free mortgage comparison tool hit this button:
Compare home loan rates for free with Canstar!
Enjoy reading this article?
You can like us on Facebook and get social, or sign up to receive more news like this straight to your inbox.
By subscribing you agree to the Canstar Privacy Policy