Co-author: TJ Ryan
If you don't want to go with one of the big banks, why not try a mortgage with a small lender, or even non-bank mortgage lenders?
Last time you went to open a new savings account, or had to visit a branch in person, did you wonder what other financial institutions are out there?
Turns out, the big banks aren't your only options, especially when it comes to your home loan. Our database includes 63 home loan products from 10 lenders.
What are small lenders?
A small lender is almost any financial institution other than the major banks. Smaller lenders can include smaller banks, credit unions, building societies and non-bank lenders.
What are non-bank mortgage lenders?
A non-bank mortgage lender is a financial institution that offers home loans but is not a bank. This can include credit unions, building societies, and other lenders such as online-only lenders.
Is a mortgage with a small lender better?
It can be, depending on what you're looking for in a home loan. As with anything else, smaller lenders have their pros (possibly lower interest rates, possibly better customer service, etc.) and their cons (possibly fewer resources, possibly more limited loan options, etc.). We've discussed some of these pros and cons in more detail below.
Pros: Possibly lower rates and fees with the same features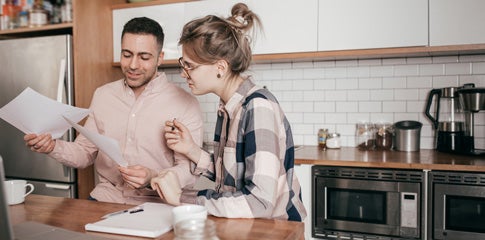 Some smaller lenders are able to provide more competitive interest rates or fees, while still offering all the same features as loans from the big banks, such as an offset account or redraw facility, the ability to make extra repayments, and more.
So, if you're after a great interest rate and features, it's always worth investigating what the smaller lenders have to offer.
Pros: Possibly more flexibility
You're also more likely to be dealing with a lender who understands the reality of your local area, so they may be more flexible on loan conditions such as building within six months of settlement. Of course, all lenders are required to lend responsibly, and most lenders have to follow additional lending rules. So choosing a small lender does not guarantee that your loan will be approved.
Pros: Possibly better customer service
Because there's less volume of loan applications going through a smaller lender, you stand a much better chance of having your loan application approved faster.
Smaller lenders are also more likely to have streamlined customer service channels. For example, would you feel more comfortable ringing one of the big banks and having to choose from an automated menu,  just to get transferred to a giant call centre? Or would you prefer ringing a lender you know is run locally, where a real person answers the phone within a few rings?
These are just some of the little things that make the customer service offering of smaller lenders so appealing.
Check out Canstar Blue's ratings of the customer satisfaction score for New Zealand banks to see how some of the smaller lenders stack up against the big banks when it comes to:
Customer service
Enquiry and problem handling
Fees and charges
Online banking services
Interest rates
Cons: Possibly limited home loan options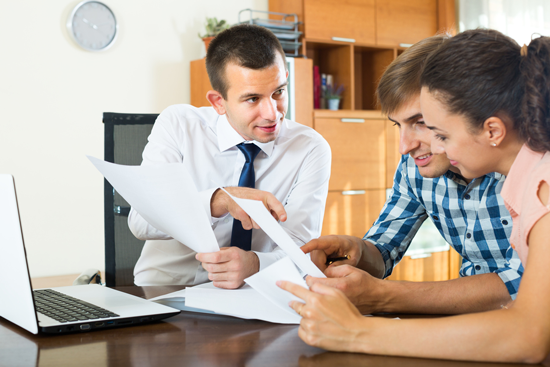 Smaller lenders vary in terms of how many products they offer – some only offer 10 or fewer different home loan products because they have fewer administrative resources, while others offer more than the big banks.
As we've mentioned above, home loans from smaller lenders usually have all the same features as loans from the big banks. But a smaller lender, with fewer resources, may not be able to maintain every possible feature on every home loan product it offers. So you may be limited to one or two loan products with that lender if you want a particular feature.
Is it safe to get a mortgage with a small lender?
Yes, as long as you do your homework beforehand. Borrowers should look for a lender that is regulated by the Reserve Bank of New Zealand (RBNZ), as well as the usual credit laws, is not connected with recent bank failures, and doesn't raise any red flags when you're researching their loan options.
Laws that small lenders have to follow
Under the Credit Contracts and Consumer Finance Act, small bank lenders are obligated to provide a certain standard of information to every potential borrower, including the standard terms and costs of borrowing. The act aims to enable you as the borrower to make informed choices, know what you're agreeing to, and keep track of your debts.
Small bank lenders also have a responsibility under the Responsible Lending Code to ensure that your loan arrangement is affordable and suitable for your needs.
The Reserve Bank of New Zealand regulates all small banks, as well as non-bank lenders that take deposits from borrowers. The RBNZ does not regulate or supervise non-deposit-taking finance companies.
Therefore, although smaller lenders that are banks can be said to be as safe as the big banks, the same may not be true for non-deposit taking lenders.
Having said all of that, if you are the victim of misleading or deceptive conduct from a home loan lender – whether they are a big bank, small bank, credit union, building society, or non-bank lender, you have an ombudsman who can help resolve your issue. Either the Banking Ombudsman Scheme or the Commerce Commission or the will be able to help you.  Each service monitors different lenders, so check the list for each ombudsman so you know you're asking the right service for help.
Want more finance tips?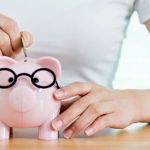 Sign up for free to receive more news and guides, straight to your inbox.
By subscribing you agree to the Canstar Privacy Policy.
What happens if a small lender collapses or fails?
The GFC taught the New Zealand banking industry some lessons the hard way, with institutions like South Canterbury Finance requiring large payouts from the Government.
The New Zealand Government introduced the New Zealand Retain Deposit Guarantee Scheme in October 2008, but terminated it in December 2011.
In place of this, RBNZ introduced the Open Banking Resolution (OBR), a policy aimed at allowing a distressed bank to be kept open for business, while placing the cost of a bank failure primarily on the bank's shareholders and creditors, rather than the taxpayer.
If a bank fails, it is placed under statutory management and closed. An assessment is made of the bank's liabilities. If losses cannot be covered by shareholders and the bank's available capital, then, in addition, a proportion of depositors' funds are set aside and frozen for the purpose.
Under OBR, if a bank fails, it can be reopened the next day under statutory management. Customers have immediate access to most of their money and this money will be government guaranteed.
If a small lender collapses, it is also possible that a larger institution could acquire the smaller lender, or buy your mortgage from the smaller lender.
In all of these scenarios, nothing really changes for you as a borrower, except that you may get a new lender. If the new lender decides to raise your interest rates (because it cost them a lot of money to buy the smaller lender), you can always compare your options for switching your home loan to another lender.
Smaller lenders may in general be more vulnerable to economic conditions because they typically get their funding from larger lenders or other large companies. But there are pros and cons to this as well, as this funding means they are able to offer flexibility that the big banks may not be able to offer.
Red flags to watch out for with small lenders
You should never have to phone a lender to find out simple things like the types of loans they offer, the interest rate, comparison rate, and fees charged on those loans, and the availability of features you are interested in (e.g. offset account, redraw facility).
If the lender is online only, the website should show all of the information you need, since you won't be able to visit a physical branch to clarify things.
You may consider looking up a particular lender online to see whether they've recently been embroiled in any court cases or other scandals. But beware of using social media as a guide, since most lenders have upset a few customers in their time, often for legitimate reasons, such as raising their interest rates for business reasons, or rejecting a dodgy loan application. A better way to judge a lender's customer service is to take a look at the Canstar Blue ratings of the customer satisfaction score for New Zealand banks.
Choose a lender that's right for you
Ultimately, you need to be comfortable and trust that your lender is working for you, not against you.
Before you sign up for a home loan with the institution you've always used, compare home loans with Canstar and find an outstanding value option that suits you.
Want more finance tips?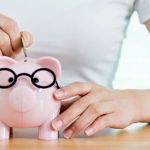 Sign up for free to receive more news and guides, straight to your inbox.
By subscribing you agree to the Canstar Privacy Policy.