How do you ensure you get a fair deal in the housing market and avoid overpaying for your new home? Canstar breaks it down.
When you feel like you've found the perfect new home, it can be tempting to throw the rule book out of the window. You'll do anything to secure the house of your dreams, even if it means going over your budget.
But purchasing a new home comes with considerable long-term personal and financial consequences. Decisions shouldn't be made in a panic or involve too much emotion.
Buying smart means feeling comfortable with your decision when signing the paperwork. No-one wants to feel the dreaded pain of buyer's remorse. Read on for Canstar's tips on how to avoid overpaying when purchasing a new home:
Pay with your head, not your heart
One of the top reasons buyers overpay for homes is because they invest too much emotion into a property. Understandably, they fall in love with a house, and develop an attachment. But if  you let emotions overtake reason, you'll find yourself compromising on other factors you might have valued, like location, size or price.
Make sure you step back and look at the house for exactly what it is (the physical structure). Be mindful not to spend too much time picturing you and your family together in it, having fun. Keep a level head, and don't let your heart overpower your brain. There will always be more properties coming onto the market.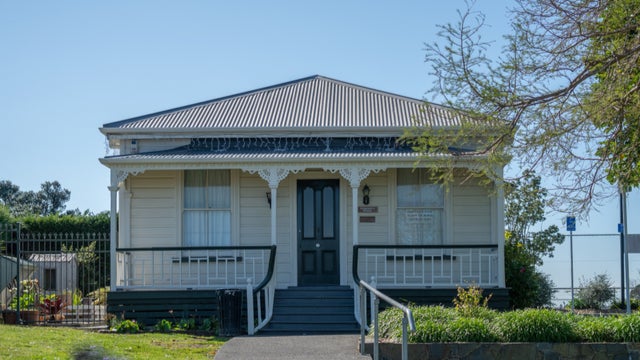 Prepare yourself financially
As a buyer, it's key to ensure you have a clear idea of your budget before you go house hunting. Also understand the hidden costs of purchasing a new home. Being realistic about what you can afford will help stop you spending too much. 
It can help to use an online home loan borrowing calculator, and to speak to a lender or mortgage broker to understand what a bank is willing to lend you.
It's also important to ensure you don't completely deplete your funds to buy the property. Moving home comes with hidden costs, and moving into a new house usually involves the purchase of new items or small renovations.
Be wary of bidding wars
Auctions are emotional and exciting, but don't let competition push you into overpaying for a house. Make sure you do your research about what properties of a similar size are selling for in the area. It's easy to get sucked in and overpay simply because you want to win. Have a walk-away price in your head, and stick firmly to your price limit.
Don't fall for the frills
Remember, real estate agents are there to sell the dream. Your dream house doesn't usually look, or function, as it does during open homes! Avoid letting styling or furniture play with your emotions. Ask questions about the actual structure of the house, and make sure you get a building inspection.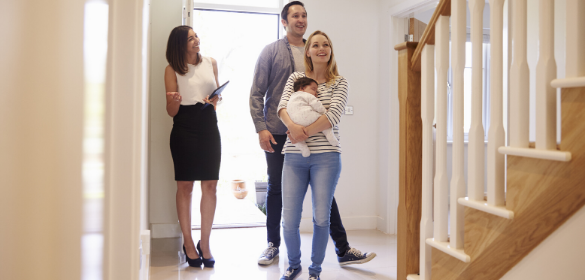 Don't rush the offer process
Avoid making on-the-spot decisions. Make sure you fully understand the area you're buying into, including things like access to amenities and schools. And have a plan in place to avoid spontaneous decision making. Let logic drive you, and not the fear of missing out. 
Shop around for your mortgage
A home loan is likely to be the biggest financial commitment you'll ever make. So, it's important to investigate and understand your loan options before you take out a home loan.
Choosing the right home loan provider is about more than just the lowest interest rate. There are many things to consider when making such a huge financial investment. And this is where Canstar can help. Not only do we compare different home loans in NZ, we award the best providers. Hit the button below to compare your mortgage options, or click here to read about our latest Bank of the Year | Home Loans winner.
Compare home loan rates for free with Canstar!
Negotiate where possible
You might not be a born negotiator, but it's key to use the power of negotiation when you're buying a home. If you're not buying at auction, use any faults shown on the property report to negotiate a lower price.
And it's the same with a home loan, particularly for first-time buyers. Don't feel pressured to take the first mortgage on offer. And don't be scared to push for a better deal. If you don't ask, you won't get!
Research what's available in the market and be prepared to negotiate on the interest rate to avoid overpaying.
Don't miss out on help available
If you're buying your first home, you may be able to receive government help. For example, you could be eligible for the government's First Home Loan and First Home Grant, or even both!
If you've been in KiwiSaver for at least three years and you meet the eligibility requirements, you may be able to withdraw some of your KiwiSaver savings to go towards buying your first home.
The first step in the withdrawal process is getting an estimate of how much you'll be able to withdraw. Canstar breaks down the process in our piece, KiwiSaver First Home Buyers Withdrawal: 14 Useful Steps.
If you do think you're eligible for help, or to use your KiwiSaver, just ensure that you explore your options as early as possible, because the application processes take time.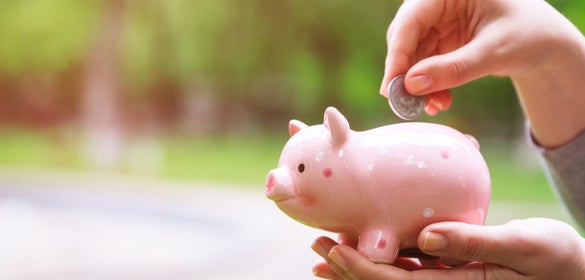 If you are planning to use your KiwiSaver to buy a first home, it's worth reviewing your KiwiSaver provider, scheme and fund type. Is it the right KiwiSaver scheme for the purpose, and how is it performing?
You may find that a more conservative fund type will work better for you. To see how KiwiSaver providers compare in the market, just hit the button below to use our free comparison tool.
Compare Kiwisaver funds with Canstar
If your family are chipping in, there are other options to think about. We cover this in our story: Buying A First Home? The Bank of Mum and Dad Can Help! And if you're looking to buy in Auckland, you might find this read helpful: Auckland's Most Affordable Suburbs for First Home Buyers.
---
As we mention above, Canstar's mission is to help Kiwi consumers make the right choices and bag the best deals. This involves offering easy-to-use tools that feature the best and most competitive deals in the market. Our expert research team also awards the best our expert 5-Star ratings. To read more about our five-star home loan awards click here, or to compare rates using our free mortgage comparison tool hit this button:
Compare home loan rates for free with Canstar!
Enjoy reading this article?
You can like us on Facebook and get social, or sign up to receive more news like this straight to your inbox.
By subscribing you agree to the Canstar Privacy Policy