There is such a thing as an unsellable home. Don't let these common property problems get in the way of achieving the best possible price for your property.
Even in a red hot property market, there is still such as a thing as an unsellable home. Buyers are still looking for value, so you need to carefully consider what your potential buyers are looking for to achieve the best price. 
New Zealand's housing market hasn't slowed down since its COVID-19 lockdown. The latest figures from the Real Estate Institute of New Zealand show that median house prices across the country increased by 16.4% in August to $675,000, up from $580,000 in August 2019. In fact, every region saw an annual increase, with new records set.
The median price for a house in Auckland hit $950,000, up 16% year-on-year, and seven other regions also hit new median price records: Northland, Waikato, Manawatu-Wanganui, Taranaki, Canterbury, Otago and Southland. 
Despite the record prices, if you're thinking about selling your home, it's important not to rush in it assuming everything is hot at auction. If you make sure you fix any issues with your property before putting it on the market, your wallet will be healthier for it. So what makes a home unsellable? Canstar breaks it down: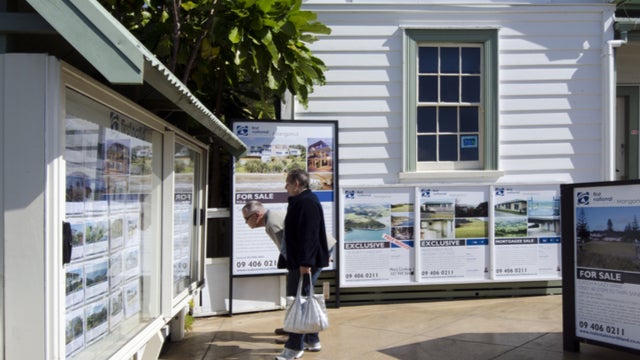 Bad odours
Bad smells are a common reason a home won't sell. When strangers stroll through your home, they're sure to notice any unpleasant odours, even odours you don't notice.
Odours from cats and their litter boxes are bad news, as are residual scents from smoking. Even the smell of frying fish can linger for days in a kitchen. The worst smell, however, is that of damp. Because it can indicate the home suffers from more serious problems.
Open windows for cross ventilation and clear away any pet messes and ash trays. Don't go overboard with air freshening products, though.
Ideally your home should simply smell clean, as if no one lives there. You could always ask a neighbour or friend to do a walk through and give it a whiff before you have an open home to gain an honest opinion.
Exterior issues
Broken steps outside, questionable roofing, peeling decks, cracking paint … These are all issues that could send a potential buyer running for the hills before they've even stepped inside.
Neglecting exterior repairs says you lack pride for your place and lets a buyer question whether similar problems might exist on your home's inside.
Fortunately, some fixes, like a fresh coat of paint or a deck stain are definitely DIY-able. For others it may be worth calling in a professional before you put your place on the market. Check out Kiwis' favourite home improvement stores and the results of our latest DIY tools award by hitting the button below!
Home Improvement Heaven: Mitre 10 & Makita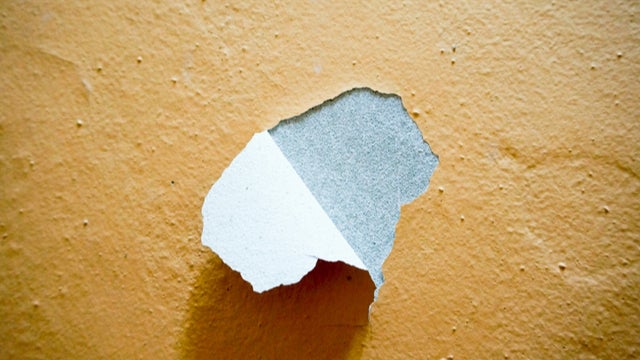 Lack of natural light
A lack of natural light can make a home much less desirable. No-one wants to live in a cave, and buyers want plenty of natural light. Dark interiors can make a lack of light worse, so brightening things up with a lick of white paint with a glossier finish could be worth it.
Make sure your furniture doesn't block any light from windows. Add large and simple mirrors, put in more powerful bulbs or add a lamp or two.
Outside in the garden, cut back any vegetation and trees that are blocking out the sun.
Malfunctioning and outdated house systems
If your hot water tank, heat pump, fireplace or any major system isn't working as it should, this could make your place unsellable. In addition, many 1980s and 1990s homes have defective plastic water piping that is a ticking time bomb. Outdated electrical systems are also a turn-off to would-be buyers, as they are a major source of fire risks.
Issues like these will usually turn up during a prospective buyer's builder's inspection. And even if you agree to have them fixed, just the presence of a problem can be enough to put off a buyer or have them bargain down the price considerably. So make sure the problems are fixed before you go to market.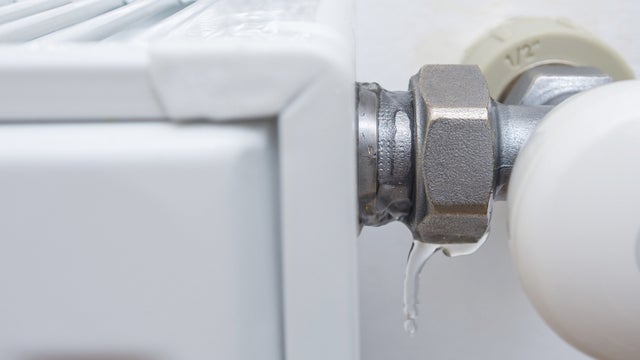 Cluttered rooms
If you're a seller, you need to make sure your home is as attractive as possible. And there's nothing worse than a cluttered home. You want prospective buyers to be able to see the house and imagine what they could do with it.
Having bits and pieces everywhere won't allow them to do this. Pay particular attention to kitchens, get rid of all clutter by purging nonessentials from surfaces. 
For most people, decluttering will involve the hiring of a storage trailer, to hide away the accumulated clutter of a typical, busy family.
Water damage and dampness
Water damage is highly off-putting for buyers. It'll appear as cracks, stains on surfaces and sometimes mould. It indicates leaks, plumbing problems or excess humidity. Find the root of the issue, and consider calling in an expert to fix it before you try to sell.
It could be pricey, but it's better than your house sitting on the market unsold for months on end. Or having to accept an offer a lot lower than you'd expected.
Unrealistic price
While undertaking renovations or repairs for any of the bigger issues discussed above can be reflected in your asking price, if you want to sell sooner rather than later, make sure the price is right. Explore what similar houses in your area have sold for, and discuss realistic sales prices with your real estate agent and accept their expert advice.
Generally, the longer a house languishes unsold, ultimately, the more the vendors will have to drop the price.
Quick to-dos before you hold open homes:
Clean the front lawn/garden and the backyard and mow your lawn

Check your front door and the surrounding area to ensure it's tidy

Clean your windows

Remove all personal items, so the buyer can focus on the house, and not who's currently living in it

Remove any signs of pets and their odours
Once you've sold? Here's how to avoid paying too much for a new home in NZ. And if you want to check out the best current deals on home loans, Canstar can help. We rate and compare different providers and award the best our annual Most Satisfied Customers Award. Our free comparison tool uses up-to-date market information to allow you to compare different loans and interest rates. For more information, just click on the button below.
Compare home loan rates for free with Canstar!
Enjoy reading this article?
Sign up to receive more news like this straight to your inbox.
By subscribing you agree to the Canstar Privacy Policy