Time in lockdown with family due to COVID-19 gives us time to reflect and take stock of our personal and financial wellbeing, as well as the things that matter most to all New Zealanders.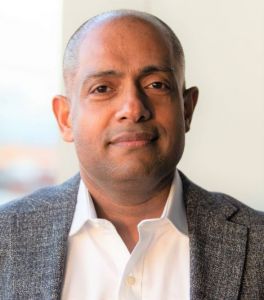 I'm writing this today from home, inside the isolation bubble with my family. I know all Kiwis will pull together over the next four weeks, and together we will beat COVID-19. We are sending our very best wishes to you all, and look forward to coming out the other side.
Through these challenging times, Canstar will continue to do what we do best, helping consumers make more informed financial decisions.
Along with the entire Canstar New Zealand team, I have been working from home for over a week now. And through being at home, we are all seeing new opportunities. The new work environment allows us to do a much needed quick audit of our home and finances, simply by looking around.
If you're like us, you'll be chewing through your broadband, making numerous FaceTime calls to your loved ones, boiling repeated kettles for a strong coffee, and wondering if it's too early to turn on the heat pump.
Doing all of this costs money, at a time when financial strains loom. So, as the world outside slows down, we've been putting together some helpful guidance on how to manage. This process should ensure your household will run more efficiently, and might even boost your financial confidence.

Before we look around us, however, we did want to share our findings on how to ensure your work-from-home regime is the best it can be. Many of us are juggling children around our new work schedule and this is challenging. We do need to be realistic about what we can manage, and how.
My colleague Nicole has done a brilliant piece on this, which you can read here. Spoiler alert: Don't spend all day in your slippers. Oh, and the children? Canstar's Content Manager Bruce did this juggle for years, and has got the answers.
And through this new day-to-day, take a moment to consider the costs of running your household.
Many services – most notably, the banks – are offering ways for customers facing financial hardship to manage their way through.
The government has now mandated mortgage holidays, and many banks are offering other options, such as restructuring your mortgage, and, if you are a business operator, offering extended overdrafts, loans and other forms of credit. It's certainly worth looking into what your bank may offer to ease the current financial pain.

There are also simpler ways to ensure you are spending only what is required over this time.
Food wastage is a global issue, but we can help from our own households. Follow these 15 tips and you'll find your stocks go a whole lot further. 
Then consider your basic household bills, and whether you are on the right package or with the right company. If you have different services with the same company, or different insurance requirements, can they be rolled together for a discount? 
For the answers to these questions, we recommend you explore through our Canstar  and Canstar Blue sites. We've got information and insights across numerous household costs, including home loans, electricity, broadband and insurance.
The four weeks ahead of us may seem daunting, but it's also an opportunity to slow down, appreciate your loved ones, and make sure you have an efficient and cost-effective home. 
Sign up to receive more insights like this straight to your inbox.
By subscribing you agree to the Canstar Privacy Policy