Congratulations to Tower – a Canstar Innovation Excellence Award Winner 2023 – for its flood-risk rating tool.
The events of recent months have brought flooding risks into sharp focus. We've seen how the consequences of extreme weather events can threaten the safety of Kiwi homeowners wherever they live, from isolated rural homesteads, to coastal communities and big-city suburbs.

However, while the causes of extreme flooding events are not easily or quickly mitigated, understanding a home's individual flood risk is an important step in acquiring the right level of insurance cover should the worse happen.
To this end, Tower's flood-risk rating tool provides an invaluable service, making it a worthy winner of a 2023 Canstar Innovation Excellence Award.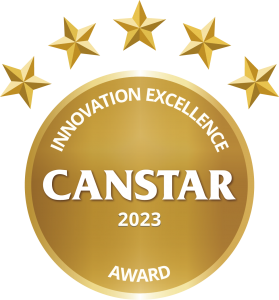 Canstar Innovation Excellence Awards 2023
Canstar's Innovation Excellence Awards recognise the stand-out innovative financial products to launch in the New Zealand market each year.
Using a unique rating methodology, our expert panel of judges assesses and evaluates submissions on their degree of innovation and their ability to improve the consumer experience. Awards are presented across Canstar's main financial ratings categories, including the insurance and banking sectors.
When assessing innovations, our judges look for the following qualities:
The impact the innovation will have on improving or affecting a consumer's day-to-day life
How the innovation stands out from products already available in the NZ market
What gives the innovation wow factor
If the innovation is accessible, easy to understand and/or affordable

What is Tower's flood-risk rating tool?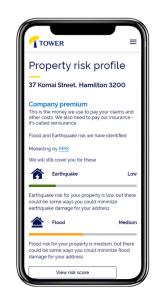 Tower's flood-risk rating tool accurately assess the flood risk and estimated costs of flood damage for a property, based on its individual location and characteristics, such as build materials and land gradient. The flood-risk rating is used by Tower to custom fit the quote process and cost of insurance cover for a property.
Most importantly, the tool presents the flood-risk profile information to the customer through their My Tower online portal. The flood risk of a home is rated on a scale of low, medium, high or very high, along with earthquake risk.
The tool is the first of its kind in New Zealand, and delivers an address-specific flood-risk tool. This means that rather than grouping risk into large areas or regions, and spreading the risk costs across all premiums, Tower ensures its customers only pay for cover for the risks they face, and don't subsidise the premiums of those with homes facing greater threats.
The tool is so detailed that neighbouring addresses can have completely different risk ratings. And, as a consequence of the new data, nearly 90% of Tower's customers have received a reduction in the flood-risk portion of their premiums.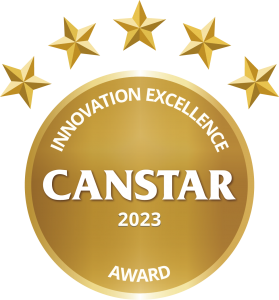 In awarding Tower our Canstar Innovation Excellence Award, the judging panel commended the tool's accuracy, stating that it offers the most comprehensive flood-risk analysis in New Zealand.
And given the recent devastation caused by flooding across the North Island, the judges acknowledged the widespread impact and utility of Tower's tool, which extends to fairer pricing and increased incentivisation to enhance property flood resistance.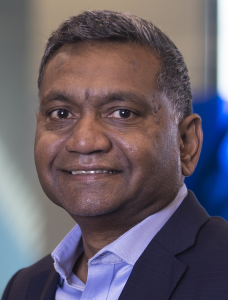 Tower Chief Underwriting Officer Ron Mudaliar says the Kiwi and Pacific insurer is thrilled to be crowned Canstar Innovation Excellence Award Winner for 2023.
"Tower's focus on innovation and investment in large-scale digital transformation has enabled the business to create tools and products to suit the modern lifestyles of Kiwis, our flood and earthquake risk rating tool is a world-leading example of this and something we are incredibly proud of. It's a real testament to our teams to be recognised at this level by Canstar.
"As an insurer, we are acutely aware of the climate risks faced by New Zealand; this has also never been more top of mind for our communities, following flooding in the North Island in early 2023 and Cyclone Gabrielle. Our customer research shows that 80% of Kiwis think the impact of climate change will make natural disasters and weather events more prevalent during the next decade, and 78% of Kiwis think that flooding will get worse in New Zealand during the next decade. Additionally, we know that less than a quarter (24%) of Kiwis are confident that they have the right level of insurance to cover all of their risks.
"As a forward-thinking business, we want to help change this by giving people the information they need to feel confident they know what their risks are, and that they have the right level of cover should the worst happen. To even better protect and prepare Kiwis for the risks they face, we will be adding storm surge and landslip risks to our tool in 2023."
For all Innovation Excellence Award winners click here!
---
About the author of this page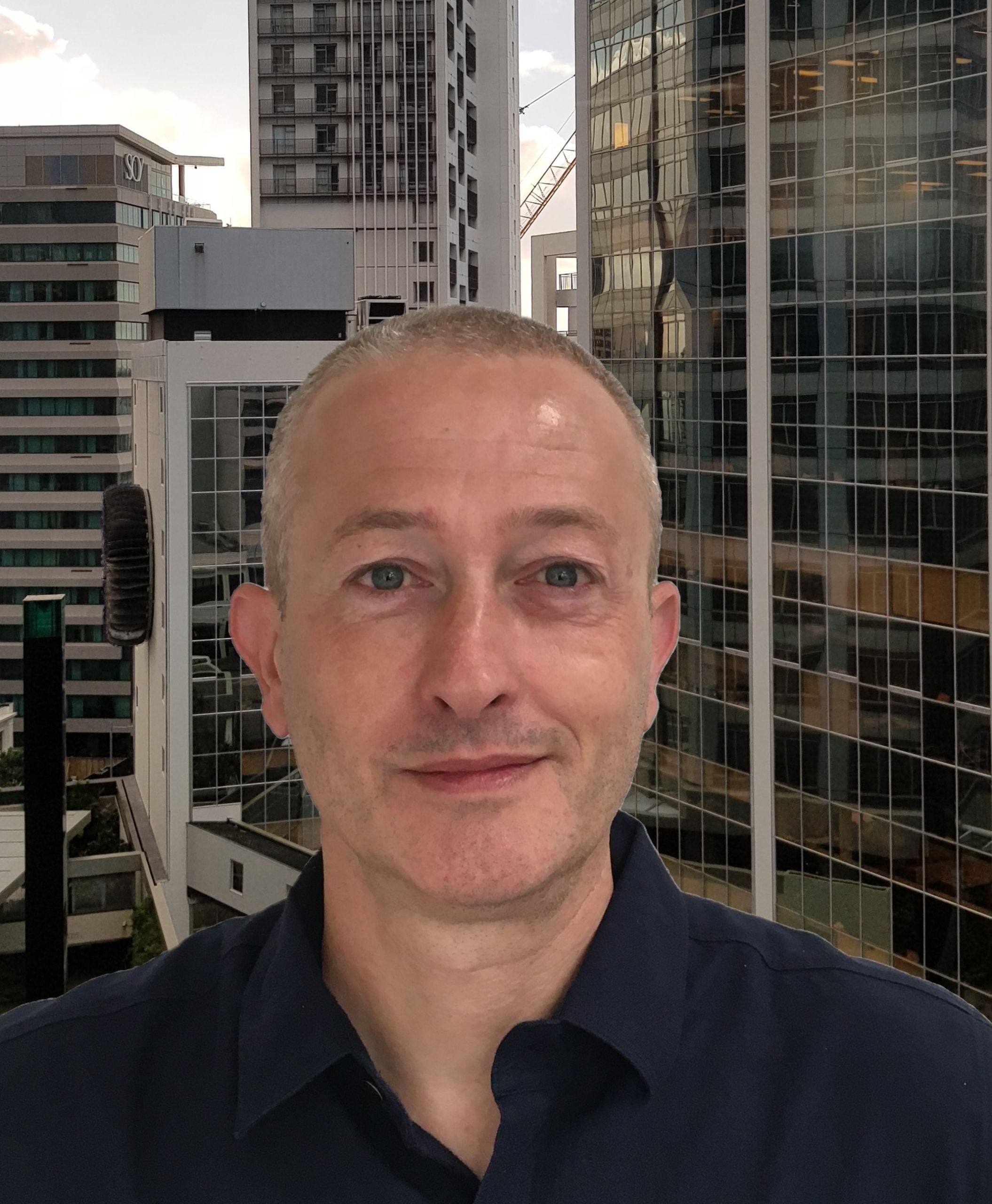 This report was written by Canstar's Editor, Bruce Pitchers. Bruce has three decades' experience as a journalist and has worked for major media companies in the UK and Australasia, including ACP, Bauer Media Group, Fairfax, Pacific Magazines, News Corp and TVNZ. Prior to Canstar, he worked as a freelancer, including for The Australian Financial Review, the NZ Financial Markets Authority, and for real estate companies on both sides of the Tasman.
---
Enjoy reading this article?
Sign up to receive more news like this straight to your inbox.
By subscribing you agree to the Canstar Privacy Policy