If you're a First Home Buyer looking for a mortgage, check out ASB, the winner of Canstar's award for Bank of the Year | First Home Buyers 2021.
Over the past 12 months, since Canstar's previous Bank of the Year | First Home Buyers award, it's been a crazy time for house prices. According to REINZ's Monthly Property Report for May 2021, nationally, the median house price had risen 19.1%, year-on-year, to $810,000.
And it's not just our major cities where prices have skyrocketed. Around the regions, too, first home buyers (FHBs) are facing massive house price inflation, from close to 50% in Manawatu-Whanganui (46.8%) and Northland (48.9%) to a crazy 72.5% in Gisbourne.
But it seems that FHBs are not being deterred. New mortgage statistics from the Reserve Bank show that lending to FHBs is up from $964m two years ago, to $1574m in April this year. And two-thirds of that lending is for FHBs with a 20% deposit or higher.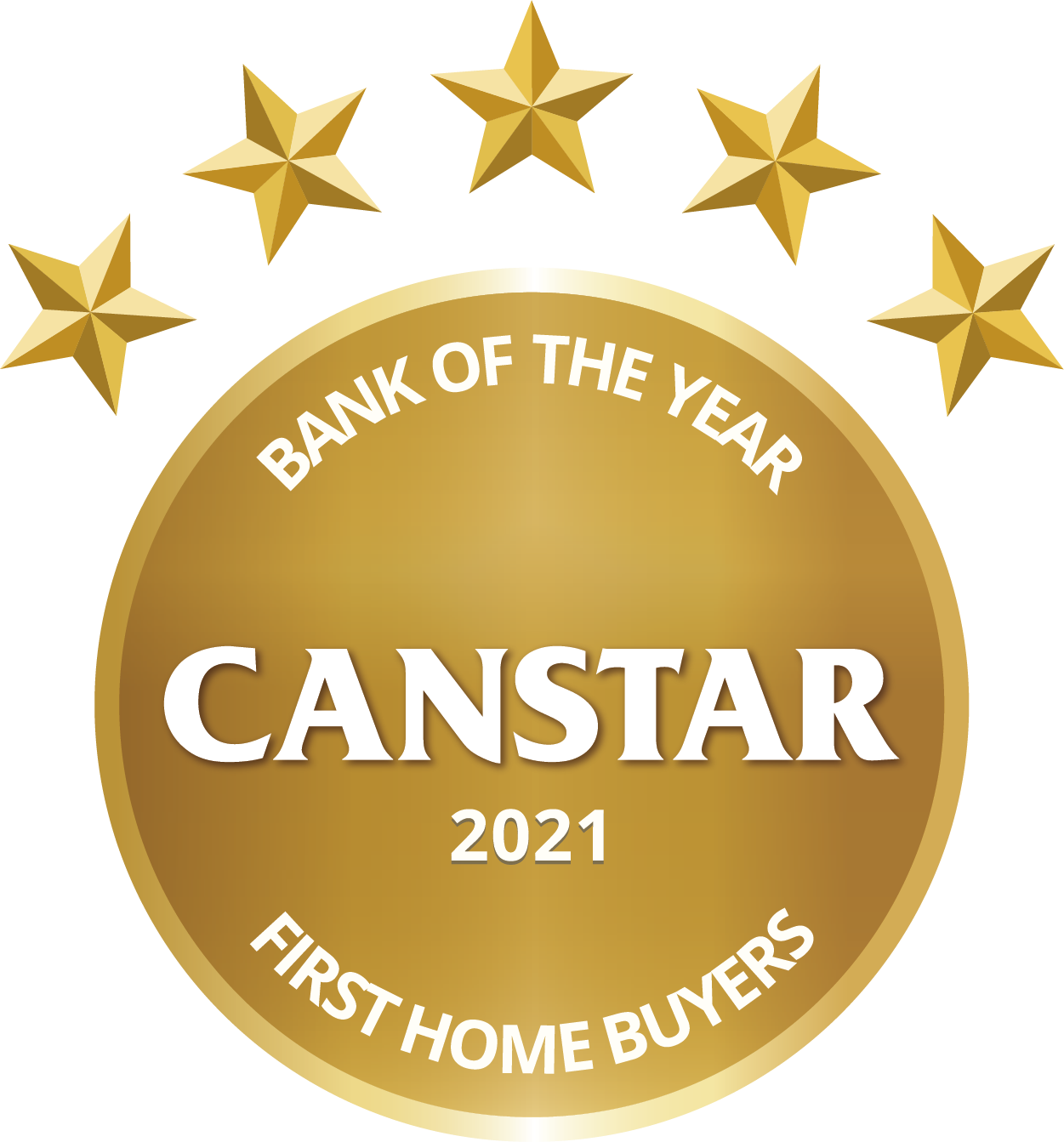 Despite the rise in house prices, mortgage rates remain low, and look as if they'll stay that way for at least the next couple of years. And FHBs can take further encouragement from a raft of new government legislation.
While clobbering investors with new tax requirements and stricter LVRs, the government hopes to incentivise FHBs with increased income caps for the First Home Loan scheme, and house price limits under the First Home Grant scheme.
Indeed, for FHBs there's more help than ever targeted at helping them into a first home, including from ASB, the winner of Canstar's award for Bank of the Year | First Home Buyers 2021.

ASB: Bank of the Year | First Home Buyers 2021
It's the second time in three years that ASB has won Canstar's prestigious award. Based on expert research and a sophisticated and unique methodology, our Bank of the Year | First Home Buyers Award recognises the bank that offers not only outstanding value home loans, in terms of fees and interest rates, but also great customer service. Specifically, this includes tools and advice that help first home buyers make informed choices when making the biggest financial decision of their lives.
What types of products are evaluated for Canstar's First Home Buyer Award?
To be included in our award, financial institutions have to provide mortgage products that cover floating, 1-, 2- and 3-year fixed rate terms. They must also offer a full range of banking products, plus have face-to-face staff available, whether in branches or working as mobile lenders across both islands.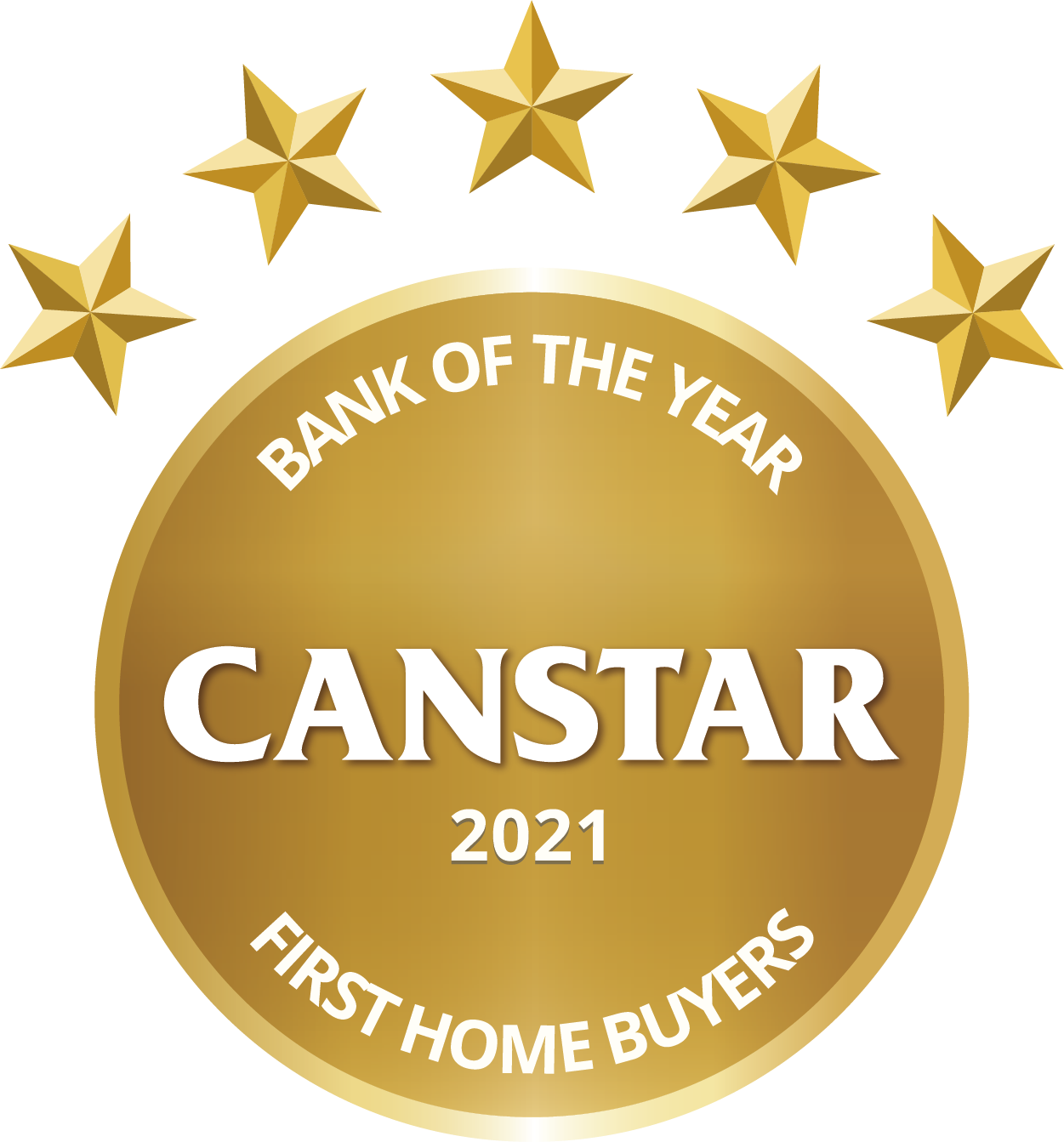 How is the Canstar First Home Buyer Award calculated?
When formulating banks' overall scores, Canstar's expert research team considers five categories, which follow a customer's journey through the life of their home loan:
1 Planning for a first home
How the institution supports consumers during the planning stages of buying their first home, through providing budgeting tools, access to property research facilities and the provision of competitive savings accounts to help saving towards a deposit.
2 Applying for and settling a first home
How the institution supports consumers in the application and settlement stages of the loan. The different application channels offered by the institution, the types of security available against the loan, and the range of guarantee and deposit options available.
3 Managing a home loan
Considers day-to-day management of the loan, any variations to the loan that may be required and the total cost of the loan.
4 Getting assistance on a home loan
How the institution supports consumers over the life of the loan. Considers the availability and forms of online and call centre assistance, and the physical presence of the institution through branches and mobile lenders.
5 Closing a home loan
The ease and cost associated with discharging the loan.

What makes ASB Canstar's Bank of the Year | First Home Buyers 2021
So what makes ASB the stand-out contender in our Bank of the Year | First Home Buyers Award 2021? As we point out above, to win our award a bank has to offer great customer service. And in that regard ASB delivers great support, from the moment a FHB first enquires about a home loan, to the time they make their final mortgage instalment payment.
But, ultimately, it's about great value for money. Currently, ASB has some of the lowest rates in the market (correct as of 15/06/21):
12-month fixed rate: 2.19%
24-month fixed rate: 2.59%
And over the past year first home buyers have also benefited from ASB's Low Equity Margin (LEM). This is an extra rate charged on top of its regular mortgage rates for those with low equity loans. Some banks charge a one-off fee when you take out a loan, but ASB charges extra rates of between:
| Loan-to-value ratio (LVR) | |
| --- | --- |
| 80.01-85.00% | |
| 85.01-90.00% | |
| 90.01-95.00% | |
| >95.01% | |
In a rising market, as we've seen over the past 12 months, new home owners build equity in their properties quickly. This means that even if they begin paying a higher LEM, they soon revert to paying a regular mortgage rate as their equity grows. This can work out cheaper than paying an upfront lump sum, which is then added onto the entire life of the mortgage.

Back My Build
ASB is further showing its commitment to FHBs with its Back My Build incentive. Although released after Canstar's research team had performed its analysis for this year's award, Back My Build still deserves a special mention.
A game-changer for Kiwis looking to build a new home, ASB's new variable Back My Build rate is a perfect foundation on which to build a dream of home ownership.
ASB is offering a cut-price mortgage to home builders: a 1.79% rate is available to those who build a new home from scratch or buy a home and land package.
In addition, it's offering a cash incentive if the new home has a high energy efficiency rating. To drive their new product, ASB is using funding from the Reserve Bank's Funding for Lending Programme, created by the central bank to drive down lending rates for Kiwi borrowers in the wake of COVID-19.
→ Related article: ASB Launches 1.79% Home Loan Rate for New Builds
Canstar's Bank of the Year | First Home Buyers 2021: ASB
If you're looking to get the ball rolling on securing finance for a first home, let Canstar's latest awards and ratings be your guide. On top of our Bank of the Year | First Home Buyers Award, won this year by ASB, our Home Loan Star Ratings and free comparison tools allow you to compare costs and features across various types of home loan products from different providers.
To read the report on our 5-Star Outstanding Value Home Loans 2021, just click this link. Or to compare current mortgage rates and lenders with our comparison tool, just click on the big button below!
Enjoy reading this article?
You can like us on Facebook and get social, or sign up to receive more news like this straight to your inbox.
By subscribing you agree to the Canstar Privacy Policy