Ever fancied using your smartphone to pay for your taco? The growing number of providers offering Apple Pay in New Zealand is making this possible, expanding the options for contactless payment. 
In October 2016, ANZ was the first cab off the ranks to offer Apple Pay. But this method of payment has since expanded and is now offered by a number of financial instititions: ANZ, ASB, BNZ, Flexigroup, Gem and Westpac.
Apple Pay essentially involves using your Apple mobile devices – your iPhone on your Apple Watch – instead of your card to make in-store transactions.
The Apple Pay system stores what's called a, "device account number" in the secure element on the device. The actual credit card numbers are not stored on the device or the Apple servers.
How does Apple Pay work?
Using Apple Pay is as simple as holding your iPhone near the contactless payment terminal and placing your finger on the 'Touch ID' fingerprint reader to authorise the transaction.
Apple Pay can also be activated by double-clicking the Home button, where it is easy to choose which card to use before making a purchase.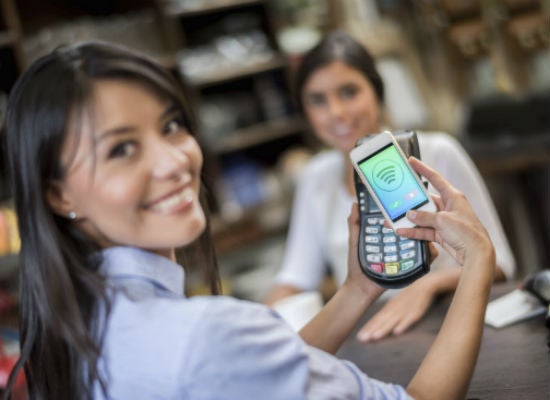 This is the first time Apple Pay has been available in New Zealand but the contactless payment system launched in Australia at the end of 2015.
How to set up Apple Pay?
The settings for Apple Pay on the iPhone reside within the "Wallet" app, which you may already use to store boarding passes, gift cards, or tickets. The Wallet app was renamed from "Passbook" after the initial release of Apple Pay. To load your card into Apple Pay:
Open the Wallet app.
Tap on the + in the top right corner of the screen.
Add your card by using your phone's camera to read the details, or by manually entering them.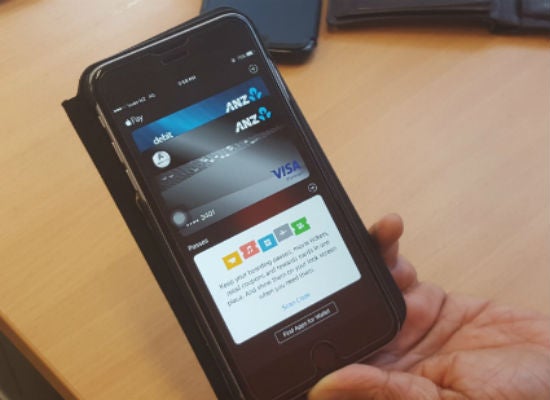 Shoppers can use Apple Pay in any businesses using tap and go technology.
Compare online banking options
Apple Pay can also be used for online shopping by using touch ID, saving time on manually filling out account forms or repeatedly typing in shipping and billing information. However, using Apple Pay for online shopping will only work with selected apps and using the Safari browser.
Any merchants already accepting credit and debit cards can contact their payment provider to start accepting Apple Pay.