How does insurance work for EVs? Canstar's 2021 Car Insurance Award Winner Tower shares some useful tips and insights about car insurance.
Offering many environmental, safety and cost-saving benefits, Electric Vehicles (EVs) are fast becoming a popular choice among Kiwis. During this year, Tower has seen over 50% increase in the number of EV policies. The majority of these were issued for electric cars such as the Nissan, Kia, VW Golf and Tesla3 EVs.
This trend began before the government's Clean Car scheme was introduced, but is expected to grow significantly as Kiwis take advantage of the subsidy.

BEV or Hybrid/Plug-in Hybrid – what's the difference?
Battery Electric Vehicles (BEVs) are powered solely by electric batteries, so they must be topped up at a plug-in charging station or at home. It's also important to note that electric car batteries have a limited lifespan and can be expensive to replace. Although there are positive signs of these costs reducing.
Hybrid vehicles and Plug-in Hybrid Electric Vehicles (PHEVs) use a combination of batteries and a conventional engine. PHEVs can be charged either at home or at charging stations. They do require petrol or diesel to run, but are significantly more efficient and environmentally friendly than pure petrol or diesel vehicles.
For more details and a comparative review of different EV options, head over to Tower's website, here. If you also have an e-bike or e-scooter, Tower can look after that, too, by covering it under any one of its contents policies.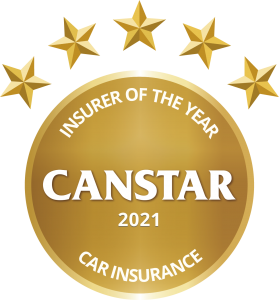 Why choose an electric vehicle?
There are clear benefits of choosing a fully electric vehicle over petrol and diesel ones. Fully electric vehicles can be cheaper to run. And they require less maintenance, as they have fewer moving parts than non-electric cars. They are also environmentally friendly, as electric vehicles emit fewer climate-changing emissions over their full life cycle. The downside is that currently EVs are a lot more expensive to buy, and many have a small range on a single charge of electricity.
To promote the adoption of EVs, the New Zealand government has introduced a CO2 emissions rule under the Clean Car Standard. This means that starting July 1, 2021 it became cheaper for New Zealanders to switch to a BEV or PHEV.
Rebates of up to $8625 are available for new BEVs or PHEVs. While rebates of up to $3450 are available for used vehicles. However, to qualify for the rebate the purchase price of the car has to be less than $80,000, including GST and on-road costs, and it must have a minimum three-star safety rating.

Tower insurance can help you go further with your EV
The great news is that newer EV models have ranges of between 150km and 400km. Some models have ranges extending to over 800km. So EVs can get you from A to B comfortably, and possibly back again, on a full charge. However, there are a lot of things that affect range. These include the vehicle's battery capacity, road conditions, temperature and your driving style, including reducing your speed and not cornering or braking aggressively.
To give EV owners peace of mind if they ever run out of battery, Tower recently enhanced its roadside assistance service. Should a vehicle run out of electrical charge, Tower will arrange towing to the nearest EV charging station. Tower's Comprehensive car insurance also covers your batteries if they are damaged as part of a sudden and accidental event, fire or theft.
Tower also offers remote assessing via the smartphone app Zyte, so you can get expert advice on what's wrong with your vehicle and whether it's safe to drive, from anywhere at any time. Once your car has been assessed remotely, you can simply drop it off at the repairer, who can get started on the work right away.

Is it expensive or difficult to insure an EV?
Like any car insurance, the cost of your EV insurance depends on the type of car you drive, your car's value, and where you live. If you already own a battery electric vehicle or plug-in hybrid, you can get your EV insurance quote with Tower in just a few minutes. It's as easy as answering eight simple questions, and what's covered in your policy is crystal clear. No nasty surprises.
Right now, Tower is offering one month's premium for free when you buy a car, boat or contents policy. So head over to Tower's promotion page:
Make sure you're with the best insurer
Whatever your car, be it petrol, diesel or electric, it's always a good idea to have it insured, because the benefits aren't just limited to cover for your car's damages. For example, Tower offers 24/7 roadside assistance and covers the cost of a rental vehicle should you need one. For new cars, you get full replacement within two years.
That's why Canstar selected Tower as the winner of its Car Insurer of the Year Award. Tower combines excellent value for money in terms of products and service offerings, with outstanding customer satisfaction.
Click to learn more about Canstar's Car Insurer of the Year Award 2021
---
About the author of this page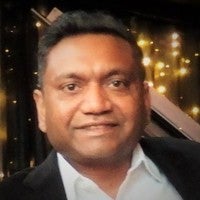 Ron Mudaliar is the Chief Underwriting Officer for Tower. Ron joined Tower as Head of Underwriting in October 2016 and has over 30 years' experience in the insurance industry in New Zealand, London and India.
Born and bred in New Zealand, Tower has been supporting Kiwis when they need it most for 150 years. In that time, Tower has grown to operate across New Zealand and the Pacific Islands, providing its customers with cover for their houses, cars, contents, businesses and more.
While heritage is important to Tower, it has also set its sights on the future. Its goal is to meet the 21st-century head-on with customer-focused, digital-first insurance solutions for Kiwis and their communities.
---
Enjoy reading this article?
You can like us on Facebook and get social, or sign up to receive more news like this straight to your inbox.
By subscribing you agree to the Canstar Privacy Policy