Canstar talks to Dosh co-founder James McEniery about the innovative app and his mission to deliver instant, easy and safe digital payments to all Kiwis.
If you've not yet signed up for Dosh, New Zealand's first digital wallet, you're missing out. Dosh enables instant payments in shops and restaurants, and money transfers between friends and family, through its clever app, making them super quick and easy.

Because it's such an innovative new financial product, Dosh is also the winner of Canstar's Innovation Award 2022, which recognises the stand-out innovative financial product to launch in NZ over the past year.
So to celebrate Dosh's win, and to find out a little more about the inspiration behind its creation, we sat down for a quick chat with Dosh co-founder James McEniery: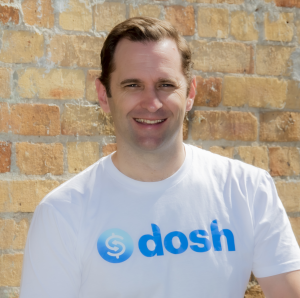 Canstar: What was the inspiration behind Dosh?
James: Dosh co-founder Shane Marsh and I were living in Singapore, where we quickly came to enjoy using digital wallets every day. The ease of paying back your mates, buying goods from retailers, getting rewarded with cashback and so much more. It just made sense.
At the end of 2020, because of Covid, we both decided to head home to New Zealand. I started talking about how great it was going to be to use digital wallets back home, and that's when Shane sat me down and talked me through the reasons the technology didn't exist in New Zealand. It was then that the seed was planted; we realised we could launch New Zealand's first real-time payments wallet. We agreed to give it a go and Dosh was born in our living room in Singapore.
Canstar: What can you reveal about how users are making the most of the Dosh app?
James: We have a wide variety of users coming into Dosh. The use cases range from students paying back their mates instantly for flat expenses or weekend expenses. Parents using Dosh to send money instantly to their teens for a smoothie or bus ticket home when they're out at the mall with their friends. Small businesses receiving payments via QR code and people splitting bills after a night out.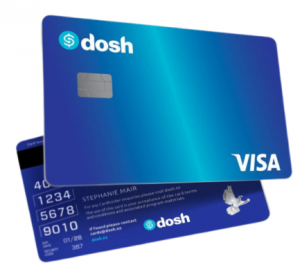 Canstar: The Dosh Visa debit card is coming soon. How does that work?
James: The Dosh Visa debit card allows you to spend money in your Dosh account at any business that accepts Visa globally. It essentially opens the loop from being a peer-to-peer payment platform to allowing Dosh users to get paid instantly 24/7, then spend instantly either in store or online.
You have better control of your money, as you can only spend what's in your Dosh account. It's not a credit card or BNPL service, meaning it's not possible to go into debt. It will also have access to a range of great online deals, including exclusive cashback offers from some of Kiwis' favourite brands when they pay with the Dosh Card.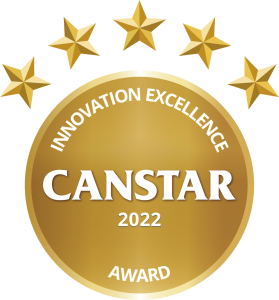 Canstar: What does Dosh do to secure users' funds and to ensure online security?
James: Firstly, all Dosh users are identified and verified in line with the requirement of NZ law for financial service providers. All money in your Dosh account is held in trust in an NZ bank account, which means it is protected by bank-level security measures.
Your Dosh app is encrypted with PIN and biometric security, as is your mobile phone. The Dosh architecture and design is tested regularly with leading security experts, who partner with us to ensure the highest standard possible for digital mobile wallets.
Also, all transactions offer instant notifications, so you can easily see any transactions that don't make sense and instantly lock or suspend your Dosh Card via the app.

Canstar: What are Dosh's benefits for retailers?
James: Retailers who wish to accept payments via a dynamic or static QR code can enjoy the benefit of significantly reduced merchant fees. Businesses, such as hospitality, can benefit from Dosh users not having to split the bill in large groups. Customers can pay with the Dosh card then split the bill instantly among their friends, saving time and money for the hospitality outlet.
Retailers can also advertise deals in the app via Dosh Deals, this gives our users visibility of their promotions or deals online. This feature will be launched with Dosh Card.
---

Why use Dosh?
Sending other Dosh users money is as simple as a few taps of your screen. Just click their name and hit send. There's no bank transfer happening, so you don't need any annoying bank details. This makes the process of transferring money between friends quick and painless.
Because Dosh is used just like cash – digital cash – you can also use it as a payment option. Businesses display a Dosh QR code, which you scan to pay.
Some ways Dosh can smooth your day-to-day payments, include:
Your friend never paid you back that $20 he owes. Simply open Dosh, and send a payment request. Your friend will receive a notification of the request, and a quick confirmation on their end will see the money instantly put into your Dosh account.
You do a quick job for someone and they usually pay you by bank transfer. Because it's the weekend, the money won't come through until Monday. With Dosh, the money goes straight into your Dosh account, with no waiting.
You and your friends go out to a restaurant that only accepts one bill per table. Instead of giving everyone your bank details (and hoping they all remember to transfer you their share of the tab), simply split up the bill on Dosh, and send everyone a payment request. They can then send you any money owed in an instant.
You don't carry cash and you left your card at home. If the business accepts Dosh, simply scan the QR code with your phone and pay.

How do I get Dosh?
Dosh can be downloaded easily from the app store, and is available on both Apple and Android devices. Once downloaded, setting up an account is easy, and only takes a few minutes.
What you'll need
To join Dosh, you need an NZ driver licence or passport as a form of ID. In some cases, you may be asked to provide proof of address.
Does Dosh cost to use?
Dosh is (mostly) free. Loading money onto your account is free. As is sending and receiving Dosh payments. However, to transfer money back into your bank account, from your Dosh account, a 1% fee is charged. 

What else should I know?
Dosh Visa Debit Card
Dosh is also launching a Dosh Visa debit card, which means you will be able to spend funds from your Dosh mobile wallet anywhere that accepts Visa. A physical card is coming first, with a digital card to follow.
It means that your Dosh mobile wallet will seamlessly integrate into one of the world's largest payment networks, massively expanding Kiwis' ability to buy goods and services using Dosh. You will be able to pay anyone back via Dosh at any time, and they can instantly use Dosh at any business that accepts Visa. Those payments can then be split between friends on the spot via the app, avoiding the delays of standard bank transfers.
Not only that, the Dosh Card will unlock a whole raft of cashback offers to reward you when you spend.
Dosh deals!
One of the biggest benefits of Dosh is Dosh Deals! Dosh Deals are region-specific promotions accessed by Dosh users by selecting Deals from the Dosh app. With Dosh Deals, you receive local deals including discounts, cashback and promos from stores, direct to your app. You can search by location and category and access deals by paying the business from your Dosh wallet.
There's a limit
The total amount you can have at any one time in your Dosh wallet is $5000. Transactions and top-ups are limited to $2000 per day.
Payments made to your bank account
While Dosh payments are instant, if you want to transfer money out of your wallet, and back into your bank account, you may have to wait. These are done as a bank transfer, so aren't instantaneous, like other Dosh payments. If it's a weekend, for example, that money will no longer be available in your Dosh account, or bank account, until the transaction is completed on Monday. 
For more info on Dosh's Innovation Excellence Award click here!

---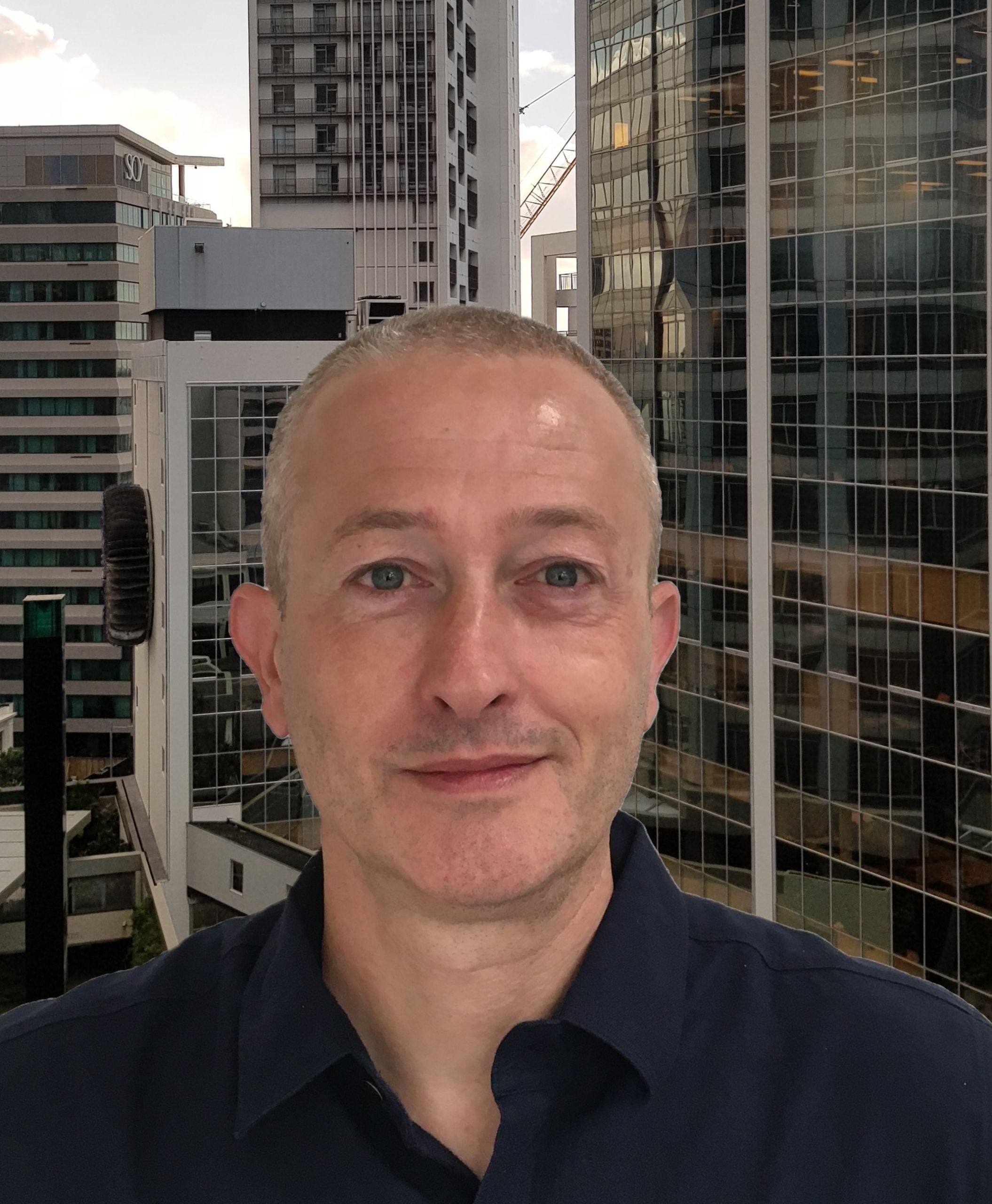 About the author of this page
This report was written by Canstar's Editor, Bruce Pitchers. Bruce began his career writing about pop culture, and spent a decade in sports journalism. More recently, he's applied his editing and writing skills to the world of finance and property. Prior to Canstar, he worked as a freelancer, including for The Australian Financial Review, the NZ Financial Markets Authority, and for real estate companies on both sides of the Tasman.
---
Enjoy reading this article?
Sign up to receive more news like this straight to your inbox.
By subscribing you agree to the Canstar Privacy Policy