Understanding the value of money is key to helping form a healthy relationship with finances, Canstar takes a look at financial literacy
Compare junior and youth bank accounts
Have you ever noticed how toddlers get to a certain stage where they are parroting everything you say, regardless of how appropriate? Suddenly you're watching your words; careful to avoid expletives, as little Johnny absorbs every word like a sponge.
Many language experts say it's also great to teach children a foreign language from a young age, because of the way they absorb and repeat phrases.
So, why not apply some of this logic to financial literacy – and get in early with those money lessons? We're not suggesting you try and teach your three-year-old about taxes, but why not start simple, looking at what money is and how it is used?
Top tips for helping kids understand money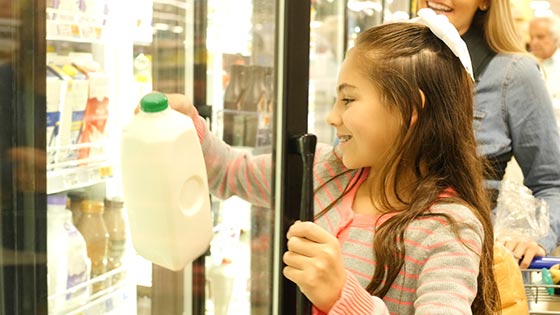 While New Zealanders are doing reasonably well on the financial literacy front, there is still room for improvement.
New Zealanders are the fifth-highest ranked country for financial literacy, according to the OECD/INFE International Survey of Financial Literacy Competencies. The study pools nearly 52,000 people across 30 countries (17 of them OECD), including 1300 New Zealanders between the ages of 18 and 79.
So what can parents do to help give their kids the best shot at being money smart? Well, it seems it really does come back to the whole "parroting" phenomenon we talked about before.
Canstar's Bank of the Year ­­­-Junior Banking Award winner, ASB, provides a guide with some top tips on how parents can assist children with their financial literacy.
Tips include:
Set a good example: Children will watch and learn about money based on how you behave, so think about the money lessons you are teaching them. It helps to show them how money works in everyday situations, such as supermarket shopping. Include them in discussions around wants and needs, and even let them come up with some of their own suggestions.
Help them set goals: Saving becomes a whole lot more desirable when there is something to work towards. Adults can relate to this, with goals such as holidays and house deposits. Why not make goal-setting relatable for children, by helping them pick a toy or activity they want to save money towards?
Open a bank account for your child: The sooner you open a bank account for a child, the sooner managing money becomes part of their everyday life. Don't forget to compare junior and youth bank accounts, so you can ensure you are getting an outstanding value product – and not paying fees where you don't have to! Canstar's research also shows kids, at the day of writing, can earn as much as 4% on their savings accounts.
Make saving interesting: There's a reason an easy task often gets referred to as being "like child's play". Children can get lost in their hobbies for hours. So, think about how you can add a bit of life into any lessons on savings. For example, you might want to reinforce good savings behaviour with a sticker reward system, for weeks where they save their pocket money, rather than spend it.
School-based financial education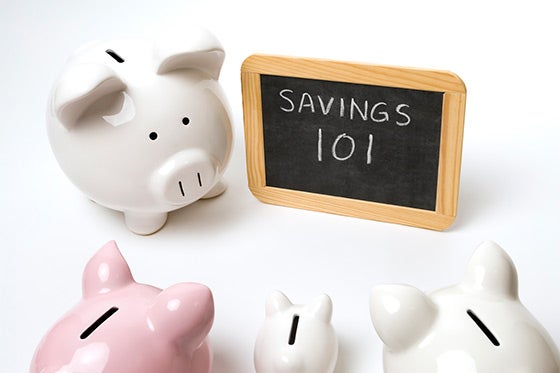 School-based financial programmes are also designed to help build on children's understanding of money.
Three of the providers included in Canstar's research run school-based banking programmes. For the Junior Banking Award and Youth Banking Award, Canstar analyses programmes based on a variety of factors, including how well they help children's active learning about savings, and how they facilitate children to make bank deposits at school.
ASB proactively teaches children about money through their GetWise programme.
GetWise is currently available to all primary school children in years one to six, and all intermediate school students. In collaboration with the Ministry of Youth Development, ASB is trialling a workshop for secondary school students in years nine to 10.
Read more on award-winner ASB, here.
Helping youth with money matters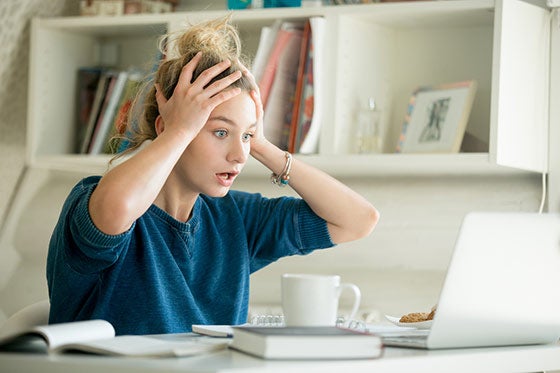 Following the tips for helping children understand money issues may help lay the groundwork for good financial habits, but how do you reinforce these habits as children get older?
Westpac New Zealand launched a 20-year longitudinal study in 2012, in collaboration with Massey University, aiming to help improve young New Zealanders' attitudes towards and knowledge of money matters.
The full study includes 318 New Zealanders between the ages of 18 and 22. Of the total, 141 responded to another survey in 2016 (now aged between 21 and 26).
Interestingly, respondents are pretty split in terms of their money habits:
42% had taken steps to improve their money management skills (so we assume 58% did not).
Almost half (49%) are on track to reach their retirement goal.
Interestingly, 84% predicted the age of eligibility for NZ Superannuation would increase (the Government has confirmed this will happen over time).
So let's take a look at how Westpac, Canstar's Bank of the Year – Youth Banking, is encouraging young Kiwis to develop good money habits.
As part of Canstar's award criteria, the research team looks at how providers use online tools, educational resources, curriculum support for schools, as well as any seminars or workshops available.
A key way Westpac has been tackling some of the obstacles for youth around money is through its digital budgeting app, CashNav.
The app – that also won a Canstar Innovation Excellence award – addresses the increasing move to a "cashless society" in New Zealand, with an expense tracker to show customers what they really spend their money on.
You can read more on Westpac's winning strategy toward youth banking, here.
Helping youth and children maximise savings
A key way you can help children and teens get the most from their money – and help them learn about savings – is to keep an eye on what's happening in the savings account market.
Unfortunately, aside from the maximum rates on offer, average and minimum rates have actually decreased over the past year, for both junior and youth account options, according to Canstar's database.
This reinforces why it's so important to check what providers are offering, so you can ensure you get a competitive rate, as well the features and support with financial education that best meets your needs.
Check out how rates have changed for junior and youth accounts:
Junior accounts:
Balance
Date
Minimum
Maximum
Average
$500
2016

2017

0.25%

0.05%

4.00%

4.00%

1.93%

1.54%

$1000
2016

2017

0.25%

0.05%

4.00%

4.00%

2.01%

1.57%
Rates as at 1/05/2016 and 1/05/2017. Total rates are utilised (base rate plus conditional bonus rates). Source: www.canstar.co.nz.
Youth accounts:
Balance
Date
Minimum
Maximum
Average
$500
2016

2017

0.10%

0.05%

4.00%

4.00%

1.72%

1.49%

$1000
2016

2017

0.10%

0.05%

4.00%

4.00%

1.78%

1.49%
 Compare junior and youth bank accounts
Enjoy reading this article?
Sign up to receive more news like this straight to your inbox.
By subscribing you agree to the Canstar Privacy Policy