SquareOne is a digital wallet that gives kids the freedom to earn, save and spend their own money.
Kids and coins can be a short-lived pairing. If cash isn't falling through holes in pockets, it's burning holes in them, and quickly spent.
However, giving kids access to their own money and teaching them how to manage it is an important first step to financial empowerment. And this is where SquareOne can help.
A home-grown digital wallet, SquareOne gives kids the freedom to earn, spend and save their own money, all under the careful guidance of a parent or guardian.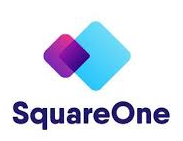 What is SquareOne?
SquareOne is a Kiwi digital start-up that wants to empower children to become financially capable and good with money from an early age.
It's a digital wallet that pairs a phone app with a physical MasterCard prepaid card. A parental account is used to distribute funds and to control the accounts of up to five children, each with their own card and app.
What can kids do with SquareOne?
Using their SquareOne app and card, children can:
Earn money
Parents/care givers can set chores, either one-off or regular tasks, and set a payment amount for a job well done. Your kid ticks off the completed chore in their app, you approve and they get their money. It's as easy as that!
Receive payments
Parents/care givers can set automatic payments for a regular allowance, or give instant top-ups.
Set savings goals
Children can set multiple savings goals and track their saving progress.
Buy stuff
Kids can use their cards to make purchases anywhere Mastercard debit is accepted, using either a PIN or payWave. With parental permission, they can also make purchases online and link their card to Apple Pay or Google Pay. Although for Apple Pay, the cardholder must be at least 13 years old, and for Google Pay, at least 16 years old.
Note: the card can't be used for cash withdrawals or to make R18+ purchases, such as alcohol and vapes.
What can parents do with SquareOne?
Using the SquareOne app, parents can:
Load money on to kids' cards
Once the parental account is linked to a credit or debit card, it's quick and easy to transfer money across and distribute it to children's accounts. Preset an amount and frequency, and the funds will automatically load for you.
Set spending limits
Parental controls set the types of transactions children can make, for example to friends, contactless or online. You can also set one-off, daily and weekly transaction limits.
Assign chores for cash
If your child has jobs to do around the home – for example cleaning their room and walking the pet dog – set a chore list and choose to reward a job well done.
Link friends and family
Give payment access to grandparents, family and friends so they can sign up and make payments directly to your children's accounts.
How much does SquareOne cost?
After a month's free trial, SquareOne costs $3.99 per month for a family of up to two parents and five kids. There's no set contracts, and you can opt out whenever you like.
How do I join up to SquareOne?
You can go from download to your first transaction in under five minutes:
1) Download
It's quick and easy to download the app for Apple or Android.
2) Register
It only takes a couple of minutes to set up your account and to add your kids. You'll need a valid:
New Zealand driver licence or
NZ or overseas passport
Credit card or debit card
3) Get going
Once you transfer money to your SquareOne digital wallet and add it to your children's accounts, they can start saving or spending immediately, although their physical cards will take a few days to arrive in the post.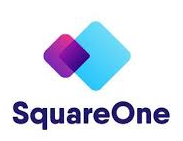 The SquareOne philosphy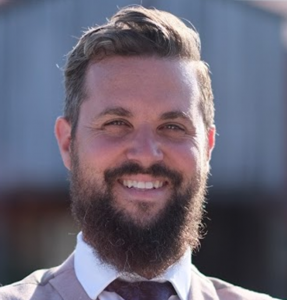 "Between the banks and the school curriculum there's so much missing around financial capability," says Jovan Pavlicevic, co-founder, SquareOne.
"And it's massively compounded by the move to a digital world, leaving parents scratching their heads about how to teach money. So we built SquareOne to address the holes we saw in the landscape for our own kids.
"Leaving teaching about financial capability until kids are school-leaver age is a decade too late, and sets them up for a challenging road, learning all the lessons the hard way, like we had to.
"Instead, financial capability should be learned through a series of connected lessons, with hands-on experience using real money, and coaching over a sustained period of time. This is what helps our kids to develop the habits that become mastery of money."
---

About the author of this page
This report was written by Canstar's Editor, Bruce Pitchers. Bruce has three decades' experience as a journalist working for major media companies in the UK and Australasia, including ACP, Bauer Media Group, Fairfax, Pacific Magazines, News Corp and TVNZ. Prior to Canstar, he worked as a freelancer, including for The Australian Financial Review, the NZ Financial Markets Authority, and for real estate companies on both sides of the Tasman.
---
Enjoy reading this article?
Sign up to receive more news like this straight to your inbox.
By subscribing you agree to the Canstar Privacy Policy