Setting up your kids with a savings account can lay the foundation for a healthy relationship with money, just watch out for any fee traps…
As we get older, money decisions become part of our day to day. Do we buy that coffee, or save it for a long-term payoff like a holiday? Are we investing in the right KiwiSaver account? Should we choose a fixed or floating home loan?
On the other hand, as a child, getting $1 from an Aunty may seem like their version of the lottery. And the concept that handing over money to the bank may mean more money in the long run may seem a little bewildering.
This is where parents can step in to help teach some valuable money lessons. And where shopping around for the best-fit bank account can mean keeping more cash for the kids and less for unnecessary fees.
As part of the annual Bank of the Year – Junior Banking Award, Canstar has analysed 29 junior savings accounts across 8 providers, and compared the top-performing product from each institution.
Read full Junior Banking and Youth Banking award report
Good news for young savers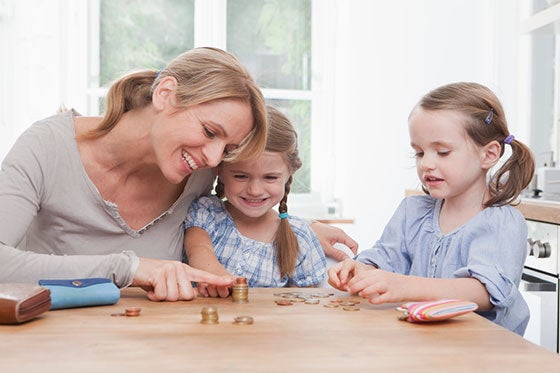 Want to know the really good news for junior bankers? They could earn a higher interest rate than you from their savings accounts, so it's worth thinking about starting an account sooner rather than later.
Have a look at how interest rates differ between junior and standard savings accounts:
Interest rates for junior savings accounts:
| Balance | Minimum | Maximum | Average |
| --- | --- | --- | --- |
| $500 | 0.05% | 4.00% | 1.54% |
| $1000 | 0.05% | 4.00% | 1.57% |
Interest rate for regular savings accounts
| Balance | Minimum | Maximum | Average |
| --- | --- | --- | --- |
| $500 | 0.00% | 3.00% | 1.25% |
| $1000 | 0.00% | 3.00% | 1.36% |
Total Rates are utilised (base plus conditional bonus rates). Rates as at 1/5/2017. Source: www.canstar.co.nz.
As you can see, juniors have the potential to receive a more generous savings interest rate than standard savings account holders, as much as a whole 1% higher, so it's worth getting kids to start saving early.
Also, by opening up a bank account for them, you can show them their balance and any increases in balance over time.
Watch out for exceptions to 'no fee' accounts
All 8 providers included in Canstar's research have a transaction account available where there are either no fees, or fees are waived for customers under the age of 18, this includes account keeping fees and transaction fees for common transaction types. However, if you're not using an account as intended, young customers can lose as much as $10 in fees – a large amount when you're only a wee saver.
Check out this fee breakdown for junior and youth savings accounts:
Transaction type
Minimum fee
Maximum fee
Average fee
ATM withdrawal
$0.00
$5.00
$1.43
EFTPOS transaction
$0.00
$5.00
$1.51
Internet transaction
$0.00
$5.00
$0.65
Branch withdrawal
$0.00
$10.00
$2.13
Fees as at 1/05/2017. Source: www.canstar.co.nz
Keep in mind, savings accounts are meant to, well, help you save, so they are not designed for regular transactions. If you are regularly making transactions from a savings account, you may find yourself  picking up fees along the way. And it might also be time to think about whether you need to open up a separate transaction account, alongside the savings one.
Compare your options
Another great lesson for children around money matters is ensuring they get the best value account for their money. While they're young, they'll of course require some hand holding, just as they do when they are introduced to the joy that is homework. But comparing options is a great lesson for them to pick up from you. Check out the Canstar Junior Banking and Youth Banking award report, so you can compare the options on offer. And compare savings interest rates through our online comparisons.
Read full Junior Banking and Youth Banking award report
Enjoy reading this article?
Sign up to receive more news like this straight to your inbox.
By subscribing you agree to the Canstar Privacy Policy