With interest rates so low, how do you boost your savings? Our Bank of the Year | Savings, Heartland Bank, explains how to make the most of your nest egg.
For the third year in a row, Heartland Bank has outperformed its competitors to win our Bank of the Year | Savings award. It's a great result for the homegrown challenger bank, which was also recognised for its Direct Call and YouChoose accounts. Each was awarded our 5 Star rating for Outstanding Value, making it the fifth straight top rating for the Direct Call Account!
However, in today's ultra-low interest-rate environment, it's getting harder for Kiwis to secure good returns for their savings. So, given Heartland Bank's stellar performance in our awards, we thought it pertinent to sit down with Heartland Bank's Head of Retail, Andrew Ford, tap into his expertise, and glean some sage advice for Kiwi savers.
Canstar: Are low interest rates here to stay?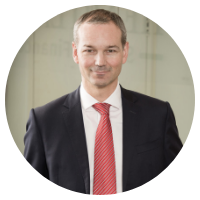 Andrew: "Interest rates have been dropping significantly, with COVID-19 causing more volatility and uncertainty, further impacting investor confidence. Figures from the Reserve Bank of New Zealand show the average six-month term deposit rate reduced from 3.26% p.a. in December 2018, to 2.63% p.a. a year later. In May 2020, it dropped again to 1.87% p.a.
"With New Zealand's Official Cash Rate set at 0.25% until at least March 2021, we can expect interest rates to remain low for a little while yet."
Canstar: How, then, do you make your savings work for you?
Andrew: "The key is to ensure your savings are in interest-bearing accounts. Interest rates may be low, but your savings will still grow faster when they're earning interest than when they're not.
"This doesn't mean you have to lock away all of your funds in long-term deposits. Consider spreading your money across a range of different terms, so you have funds maturing regularly. This will provide you with a buffer of accessible funds during what may be an uncertain time financially.
"For example, you could have some money on call, for you to access in the short term, and in term deposits for six, 12 and 18 months, so you have funds growing in the short-to-medium term as well. By spreading your funds, you can also take advantage of competitive interest rates as they become available on the market. Now, more than ever, Kiwis have to make sure their hard-earned savings are working for them."
Canstar: What's the key to maximising the returns on savings?
Andrew: "Undoubtedly, it's to shop around for rates, terms and features that suit your needs. Compounding interest can help grow your investment, while interest paid can complement your income.
"If you want easy access to your funds, look for an account that gives you the flexibility you're after while still allowing you to earn interest. Heartland Bank's Direct Call Account, for example, provides a market-leading interest rate, with unlimited withdrawals to a nominated account – no strings attached."
---
Heartland Bank was awarded Canstar's Bank of the Year | Savings 2020 for its combination of savings products and services. It provides a number of savings products to suit varying needs, including call accounts, term deposits, PIE funds and its innovative YouChoose account, which has an optional overdraft. For more about Heartland's savings accounts click here.
Or if you'd like to know more about Heartland Bank's win, or our full Savings and Transaction Accounts Star Ratings, click on the big button below.
Read more about our latest Savings and Transaction Accounts Star Ratings here!
Enjoy reading this article?
You can like us on Facebook and get social, or sign up to receive more news like this straight to your inbox.
By subscribing you agree to the Canstar Privacy Policy