Congratulations to Heartland Bank for winning Canstar's award for Bank of the Year Savings 2020.

In a highly competitive market, one bank stands above the others when it comes to savings accounts: Heartland Bank.
Heartland Bank has only been in the market for seven years. However, this is Heartland's third straight win of Canstar's annual Savings Award, which is a great achievement for the smaller, challenger bank.
Canstar's research for this year's award, highlights that there's been little market movement in the different savings account offerings from NZ banks. The only big change has been the continuing decline in interest rates, which has hit Kiwi savers in the pocket.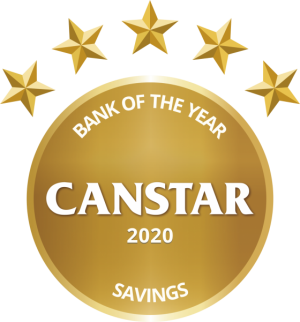 Against these flat conditions, Heartland came out ahead in our research. This was despite stiff competition from the might of big overseas banks and a strong challenge from Rabobank New Zealand, which has recently introduced a range of attractive new products.
Although Heartland scored points for the flexibility it offers with its savings accounts, the main point of difference between it and the other financial institutions rated for our award was it's very competitive interest rates.
Yes, it's a sign of the times that a 1% rate is judged to be an outstanding return, but in comparison to its competitors' offerings, Heartland's interest, like the bank itself, is well ahead of the field.
So, once again, well done to Heartland, for winning Canstar's award for Bank of the Year Savings 2020!
For more information on our savings award and Heartland Bank's win, just click on the button below:
Read more about Canstar's Bank of the Year Savings 2020 here!
Enjoy reading this article?
You can like us on Facebook and get social, or sign up to receive more news like this straight to your inbox.
By subscribing you agree to the Canstar Privacy Policy