SUVs make up a massive chunk of New Zealand's passenger vehicle fleet. So which are the best SUVs and which do Kiwis love the most? Canstar looks at the top selling SUVs in New Zealand.
SUVs in New Zealand: What's the story?
SUVs are beloved by Kiwis. They're the nation's top choice when it comes to a family vehicle, or any vehicle for that matter. Even the iconic ute can't seem to topple the reign of the SUV (although the Ford Ranger and Toyota Hilux continue to be the most popular new vehicles in the country).
SUVs have become the face of modern luxury family vehicles, combining comfort and top-spec features with the space and grunt required for weekend trips away or shopping trips to Mitre 10. As a result, there's currently a huge number of SUV models in the country, covering a range of sizes and budgets, all competing for our hard-earned dollars.
To skip to the top-selling SUVs in NZ, click here, otherwise, read on!
---
Compare Outstanding Value Car Insurance with Canstar
Looking for great value car insurance for you and your family? Each year, we release our car insurance awards, including winners for Insurer of the Year, Outstanding Value, and Most Satisfied Customers. As part of our award results, we also publish our Outstanding Value Star Ratings, covering car insurance for different age groups. Below are our top-rated providers in the drivers aged 30-49 category. Click here to view our complete car insurance Star Ratings for all age groups.
Comprehensive Cover: Drivers 30-49:
See here for our ratings methodology. The table above is an abridged version of our research. For the full results of our latest Car Insurance Ratings and Award, click here.
---
What type of SUVs are there?
The Motor Industry Association divides SUVs into four main categories:
Compact
Medium
Large
Luxury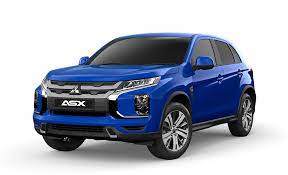 Compact SUV
If you want an SUV, but don't need an SUV, a compact is a great choice. Compact SUVs are perfect for small families and zipping around the city.
They offer a raised driving position and are spacious, despite their compact form. This makes parking and navigating narrow suburban streets a breeze, compared to larger models.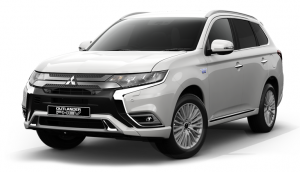 Medium SUV
A medium SUV is your standard SUV. They offer plenty of room for a family trip away, plus plenty of comfort, even on long trips or rough terrain. Some even have extra seating in the boot.
They are still small enough to drive around the city without obnoxiously blocking suburban streets, but their added size and grunt give you a bit more freedom than a compact model. No compromising on luggage or legroom, for example.
All-wheel drive models allow you to keep on driving long after the road signs have stopped.
Large SUV
Large SUVs usually have seven seats, although sometimes the sixth and seventh come in the form of smaller fold-up seats in the boot. That makes these perfect for large families, or those who regularly do carpool runs. Because of their size, they can be a little more cumbersome to drive, especially in busy mall parking lots. But most modern SUVs have cameras and sensors and driving assist features that should help keep you from knocking off side mirrors and reversing into parked cars.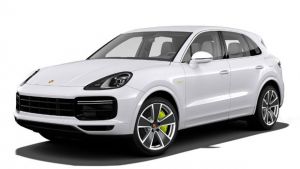 Luxury SUV
Such is the popularity of SUVs that luxury and sports car manufacturers across the globe have gotten involved. Whether you want to drive a Maserati, Porsche or a Lamborghini, there are now SUV options available to you.
While these aren't typically as expensive as their sportier cousins, they do still carry a high price tag. And they contain many of the luxuries of their coupe counterparts. Though don't expect these to fly off the mark quite as quickly.
Electric SUVs and hybrids
Car manufacturers are aware that consumers won't go electric if they have to sacrifice their range of choices. A family of seven-seater SUV lovers aren't going to suddenly switch to a Nissan Leaf. They need to be able to keep their favourite style of vehicle.
And because our favourite vehicles are SUVs, a large chunk of new EVs and hybrids hitting our shores are SUVs. Even the wildly popular Tesla Model 3 has been usurped by Tesla's latest compact SUV, the Model Y, which is now one of the most popular EVs in the country.
Many existing SUV brands now feature hybrid options, such as the popular Mitsubishi duo of the Outlander and Eclipse Cross. And there are also brand new full-electric models, such as the 'budget' MG ZS EV, Hyundai's Ioniq 5 and Kona Electric Series II, and the aforementioned Tesla Model Y. So if you're a fan of SUVs, you no longer need to compromise your green credentials.
Top selling SUVs
As mentioned above, the Tesla Model Y has wasted no time in becoming a sensation. Despite only arriving in the country last August, it closed 2022 as the most popular EV in the country, the third most popular passenger vehicle, and the sixth most popular new vehicle overall!
While the Model Y's meteoric rise may be a surprise to some, in truth, it's hardly surprising. Such is the Kiwi desire for anything Tesla that the Tesla Model 3 has been a sensation over the past few years, despite being a sedan, a typically unpopular vehicle class here.
The Toyota RAV 4 has had a stellar couple of years, closing 2022 as the second top selling SUV. With the RAV 4's considerable lead in this year's sales, it looks likely that it might earn the title of the most popular SUV for 2023.
Below we've listed the top selling SUVs for October, as well as 2022 and the year to date. The list has not been segmented and may contain compact, medium, large and luxury SUVs, as well as ICE, hybrid and electric models.
| | | |
| --- | --- | --- |
| Top Selling SUVs 2022 | Top Selling SUVs, October 2023 | Top Selling SUVs, YTD 2023 |
| 1 Mitsubishi Outlander (9104) | 1 Toyota RAV 4 (1103) | 1 Toyota RAV 4 (6900) |
| 2 Toyota RAV4 (5863) | 2 Mitsubishi Outlander (529) | 2 Mitsubishi Outlander (3145) |
| 3 Tesla Model Y (4226) | 3 Toyota Corolla Cross (368) | 3 Mitsubishi Eclipse Cross (2687) |
| 4 Mitsubishi Eclipse Cross (3657) | 4 Toyota Yaris Cross (359) | 4 Tesla Model Y (3034) |
| 5 MG ZS (3377) | 5 Eclipse Cross (311) | 5 Mitsubishi Eclipse Cross (2997) |
---
Searching for the Cheapest Personal Loan?
If you're looking for the cheapest personal loan, Canstar's personal loan comparison tables can help. The table below displays the sponsored unsecured personal loan products available on Canstar's database for a three-year loan of $10,000 in Auckland, with links to lenders' websites. Use Canstar's personal loan comparison selector to view a wider range of products on Canstar's database. Canstar may earn a fee for referrals.
Compare personal loans with Canstar
---

About the author of this page
This report was written by Canstar Content Producer, Caitlin Bingham. Caitlin is an experienced writer whose passion for creativity led her to study communication and journalism. She began her career freelancing as a content writer, before joining the Canstar team.
---
Enjoy reading this article?
You can like us on Facebook and get social, or sign up to receive more news like this straight to your inbox.
By subscribing you agree to the Canstar Privacy Policy