Petrol prices are causing a pinch at the pump. So how can you beat petrol prices, and save on fuel costs? Canstar explains below.
Petrol prices have soared in 2023, driven by a perfect storm of increased carbon costs from the NZ ETS and the end of the fuel discount tax.
So to help you save on fuel, we've gone through some great tips to bring down costs.
Use a fuel app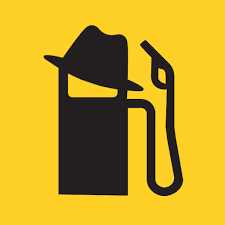 This is one of the best ways to save on fuel costs, and is something you should already be doing. Apps such as Gaspy, are a great way to find the cheapest fuel nearby. Essentially, it provides a list of current petrol prices, so you can see if another station just down the road has a better deal.
It's kept up-to-date by hundreds of thousands of drivers just like you, who upload prices from their local service stations. This helps keep all the information current, and you to find the cheapest deal in your area. Simply type in your location, how far you are prepared to travel, and the app will do the rest.
Another great option is the PriceWatch website, which provides a snapshot of all the fuel transactions it processes throughout New Zealand. While it doesn't cover all fuel retailers, it includes all the big players: BP, Caltex, Mobil, Z, Challenge, Gull, g.a.s. and Waitomo.
Get rewards
There are so many fuel rewards cards and vouchers nowadays, that at this point, they don't help really you save on fuel, they help you avoid paying too much! Essentially all fuel retailers in New Zealand offer some sort of discount/rewards program. These discounts tend to offer at least 6c off the marked price of petrol, helping you to save on fuel costs.
Some of your options include:
Z and Caltex– Pumped rewards program delivers fuel discounts. Customers are able to earn their choice of Flybuys or Airpoints Dollars
BP and G.A.S – the AA Smartfuel program delivers fuel savings
Mobil – the Mobil Smiles Driver Rewards program provides fuel discounts and points offers
Gull – Gull's Discount Day promotion offers fuel discounts on select days each month. Customers sign up for email and/or text alerts
Challenge – the My Challenge rewards program provides customers fuel discounts. SuperGold and Grey Power cardholders receive an additional discount. Customers can also earn My Challenge points, which can be redeemed for in-store rewards.
NPD – customers can access fuel discounts by using the SuperGold Card at participating manned NPD sites and via NPD's Discount Days promotion. Customers can sign up for email and/or text alerts, and to receive notifications about discounts and promotions at NPD self-serve sites, and can also use fuel dockets from any supermarkets for discounts of up to 12c per litre
Waitomo – customers who use the Waitomo app and spend $20 or more in a transaction will unlock Waitomo's spinning wheel for a chance to win prizes. Customers who reach monthly targets unlock a scratchie for bigger wins.

There's also the new Kora card, which for just $2 a month, gives you 10c per litre off of fuel. Currently, Kora is only compatible with Mobil and Waitomo, but the company hopes to partner with more retailers in the future.
You can learn more about Kora here.
Supermarket coupons/discounts
PAK'nSAVE has its own petrol stations at many of its locations across the country. And you can receive discounts on this fuel when you spend at a PAK'nSAVE store. Participating Countdown and New World stores also offer fuel discounts that can be redeemed either at their own fuel sites or participating stations.
Get a new car
Not exactly the cheapest option, but if it's approaching time to upgrade, fuel efficiency should play a key role in any purchase decision.
Electric vehicles provide the obvious benefit of avoiding petrol altogether, as charging an EV costs a mere fraction of what you spend on fuel. And when partnered with an appropriate electricity plan, it can equate to filling your car for free!
Plug-in hybrids do still need fuel, but with a range typically in the field of 40-60km, your day-to-day city commute can easily be done without a drop of it. Reserving any fuel expenses to weekend road tripping.
Otherwise, if you're not looking to go electric, simply choosing something smaller, newer, and cleaner is a great place to start. Thanks to improved fuel efficiency, modern cars offer a greater range per litre of fuel. Even a new, large SUV can use less petrol than an old hatchback.
---
 Improve the fuel efficiency of your vehicle
If getting a new car is a bit extreme, you can always take steps to improve the performance and fuel efficiency of your existing car. Regularly servicing your car is a great place to start. A car that's working at its peak runs better, and saves on fuel. A few other tips include:
Drive smoothly
Don't speed
Use cruise control on long trips
Avoid unnecessary short trips
Avoid carrying heavy loads and remove things such as roof racks when not in use
Check your tyre pressure every month or two
Wind the windows down when driving around the city, but switch to A/C when at high speeds and on motorways
Change your driving habits
Sometimes, you just have to accept that things change. And petrol's time is coming to an end. However, New Zealand's public transport network leaves much to be desired, and electric vehicles come at a significantly higher price tag.
While these things should change in the future, it's not much help now. In the short term, you may have to consider:
Public transport – it's not perfect, but unless you're out in the wops, there probably is some public transport about. Even if you have to drive to a station, it shortens your commute and saves on fuel.
Carpool – whether everyone is using one car and splitting costs, or taking turns using vehicles, carpooling should save on petrol. You can also sneak in a nap when it's not your turn to drive.
Cycle – cycling is a feasible option for many, and a great way to save on fuel costs. Not only can it help you get fit while avoiding the city traffic, but with modern urban planning placing a strong focus on cycle lanes over car lanes, it's quite possibly the fastest option. Just remember, the lycra is optional.
---

About the author of this page
This report was written by Canstar Content Producer, Caitlin Bingham. Caitlin is an experienced writer whose passion for creativity led her to study communication and journalism. She began her career freelancing as a Search Engine Optimiser, before joining the Canstar team.
---
Enjoy reading this article?
You can like us on Facebook and get social, or sign up to receive more news like this straight to your inbox.
By subscribing you agree to the Canstar Privacy Policy