Whether you call it your baby or consider it a lemon, letting go of your car can be a hard call to make. So when should you keep and repair, and when should you look to upgrade to a new car?
Kiwis love their cars. In fact, according to a recent study, we have the most cars per capita of any country in the world. We have more cars than we do drivers. But are all those cars due to a hunger for new ones, or an inability to let go of our old ones?
We can be forgiven for hanging on to a car a little longer than we should. A new car costs a lot. But, also, as a car gets older, it tends to cost more to run. Fuel efficiency no longer competes with the newer models, and faults begin to arise more frequently. So how old is too old? And when is it no longer worth keeping the old faithful?

Does your car need substantial repairs?
If your car is in need of substantial repairs, it can make the decision a lot easier. If the repairs are more than the car is worth, it may be time to trade in. Unless you have a particular affinity with your car, and have the financial security to let it happily drain your accounts, of course, keep it.
But this isn't always clear cut. While the repairs may be worth almost the same as the car's value, if you are on a tight budget, and the repairs are still less than buying another car then it may still be worth it for you. While not ideal, depending on your financial situation, even costly repairs could still be the right path to take.
 Some ways of approaching this could be to:
Research how much it might cost to repair. Ask for a quote for repairs from a mechanic, or mechanics. It's a good idea to obtain multiple quotes, if possible.
Research your options for your car if you decide to replace it. Consider:

How much you might get for your car on the open market if it's in working condition
What its trade-in value might be. You could contact a few secondhand dealers for estimates
What a wrecking yard might pay for it if the repairs needed are extensive

Research your options if you buy another car:

Estimate how much you might be able to spend on a new car and what car fits your budget
Work out the cost of maintaining a new car – such as loan payments and ongoing running costs – and how you could fit these into your budget
At the end of this research, you should have a clearer picture in terms of finances when it comes to choosing between repairing or replacing your car. Other factors to take into account could include logistics, such as how you will get around while your car is being repaired or replaced, and sentimental value – how much the car means to you emotionally.
How old is the average car in New Zealand?
If your car is in no serious need of repairs and, instead, is just starting to show its age, you may wonder about the best time to trade in. Based on your fellow Kiwis, you could be okay for a while longer. The average age of light passenger vehicles in New Zealand is 14.1 years old (based on 2019 data). And over a third of vehicles are over 15 years old. So as long as your car is currently from the 2010s, there's no pressure to change.
In saying that, New Zealand's average is well over the international standard. That includes our neighbours across the ditch, who have a national average of around 10 years. Our vehicles are also much older than the average in countries such as the USA and Canada.
Are older cars more expensive or cheaper to repair than newer cars?
Whether or not it's more or expensive or cheaper to repair and maintain older cars depends on several factors. Including the make and model. Older Japanese imports are common here in New Zealand and, as such, have a plentiful supply of parts. We also have a country of mechanics with plenty of experience looking over Honda Civics or Rav4s. In this case, repairs tend to be fairly straightforward, but it will always depend on the extent of work needed. So, in this sense, older may be better.
But there is a limit. An older car and an old car are not the same things. It may be cheaper to repair a car from '06, but maybe not 1986. And European cars are often more expensive to fix and service than common Japanese imports, whatever their ages.
Maintaining and repairing a new car
While you can expect newer models to have fewer faults and issues arise, when they do, it can be more costly to repair. Newer technology and more complex systems mean it can be harder to pinpoint faults, as there are a lot more parts that can go wrong.
And when a fault is pinpointed, it can be much more complex to repair. It may also require specific parts that have to be sourced from the manufacturer, adding further time and cost to the problem.
Newer cars may also require not only specific parts, but mechanics specific to that maker, too. For example, while your local garage has years of experience, they will likely be baffled by your Tesla that is failing to start. This could leave you with the hassle of transport costs to take your car in for its servicing or repairs. The limited choice in mechanics for exotic cars can also add to costs, as competition tends to drive down price.

What are some common problems with older cars?
If you look at some of the high turnover items sold to customers, it gives you an indication of some common problems that arise in older vehicles. And unsurprisingly, it consists largely of items that wear over time:
Brakes
Lubricants
Batteries
Tyres
Wiper blades
Filters (oil and air)
Shock absorbers
Suspension pivot points
Bushes
Other common issues for older cars include weathered interiors and oil leaks.
---
Compare Car Insurance With Canstar
Looking for great value car insurance? The grid below shows the 5-Star winners in the 25- to 29-year-old driver profile from our 2021 car insurance awards and ratings.
NZ 25- to 29-year-old Driver
| | | | |
| --- | --- | --- | --- |
| Star Rating | Company | Product | |
| | | Everyday Plus | |
| | | Comprehensive | |
| | | Comprehensive | |
See here for our ratings methodology. The table above is an abridged version of our research. For the full results of our 2021 Car Insurance Ratings and Award, click here. View disclosures.
---
Can regular servicing help?
Maintaining a car can be costly, but can save you in the long run.
Vehicles generally have scheduled maintenance every six months, or 10,0000km (whichever comes first). When these services are skipped, any issues can compound, leading to larger and more expensive problems down the line. For example, not replacing the oil or oil filter can lead to dire engine problems with catastrophic consequences. The same can happen with brake pads – not replacing brake pads can destroy other brake components.
Skipping the service costs can lead to repair costs.
Are there any warning signs that your car may be about to cost you?
There are some telltale signs that a car might be having difficulty and need some mechanical attention, which can include:
Loss of power
Inusual noises
Increased exhaust smoke
Uneven "pulling" or tracking of a vehicle to one side
In short, don't ignore a warning light.

Old versus new: what are the benefits?
Old car
As mentioned above, depending on the make and model of your car, it could be relatively simple, and inexpensive, to do any repairs or maintenance. There's also the old saying: "They don't make 'em like they used to." Which, in truth, can apply to the world of cars, too. Older models were built solidily and made to last, and the lack of modern technology can actually avoid your car becoming outdated.
New car
Once you get over the initial cost, new cars do offer some great benefits. For a start, they come with an initial three-year warrant of fitness. That means instant savings. They are also less likely to have issues arise and a warranty will cover many minor issues.
And one of the most popular reasons to make the switch is that a new car will offer better fuel efficiency. And that's not taking into account hybrid and electric options, which can offer even more substantial savings!
Compare Car Loans with Canstar
The table below displays some of the car loan products available on Canstar's database for a three-year car loan of $10,000 in Auckland (some may have links to lenders' websites). The products are sorted by Star Rating (highest to lowest) followed by company name (alphabetical). Use Canstar's personal loan comparison selector to view a wider range of products on Canstar's database. Canstar may earn a fee for referrals.
Compare Car Loans with Canstar
---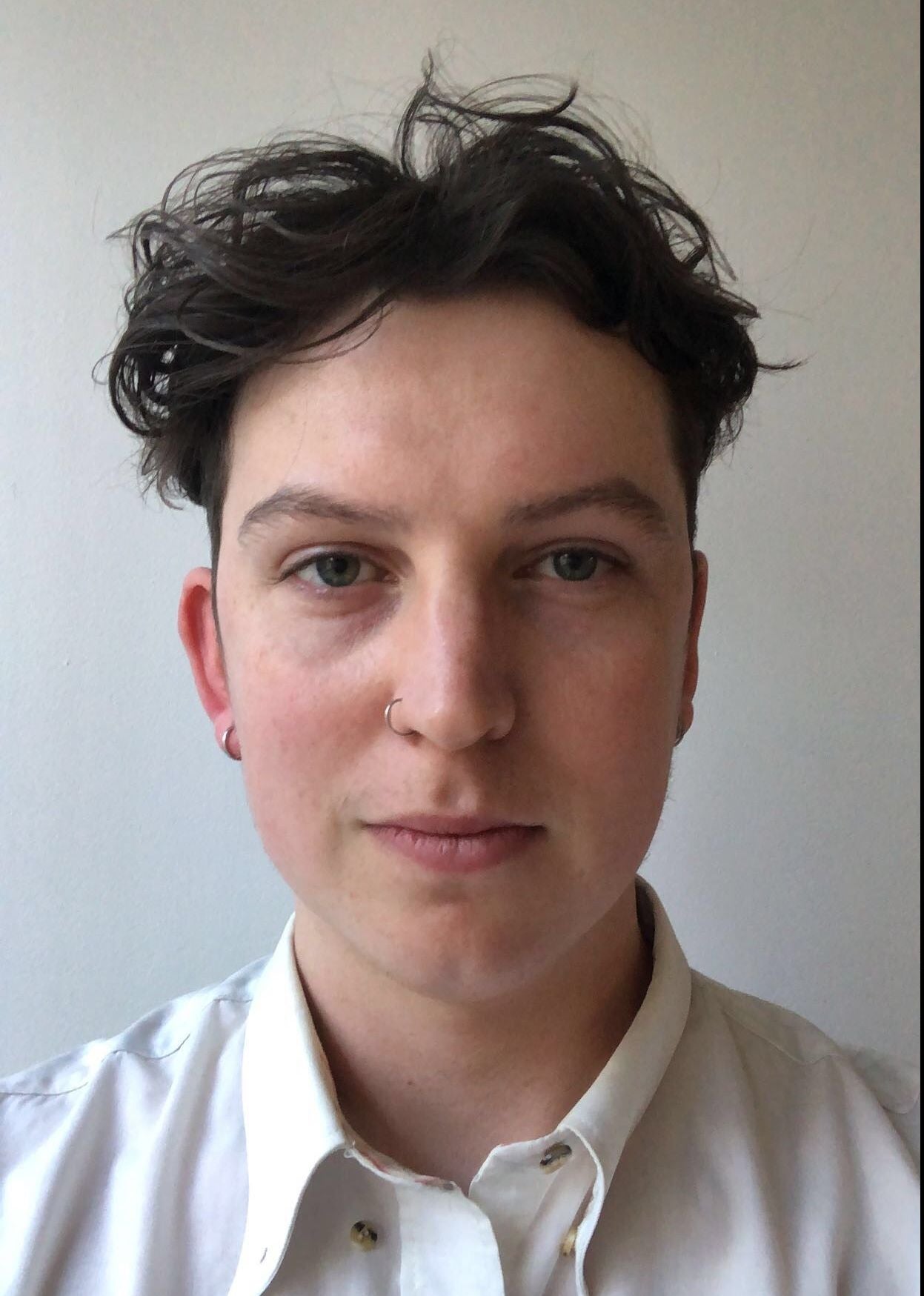 About the author of this page
This report was written by Canstar Content Producer, Andrew Broadley. Andrew is an experienced writer with a wide range of industry experience. Starting out, he cut his teeth working as a writer for print and online magazines, and he has worked in both journalism and editorial roles. His content has covered lifestyle and culture, marketing and, more recently, finance for Canstar.
---
Enjoy reading this article?
You can like us on Facebook and get social, or sign up to receive more news like this straight to your inbox.
By subscribing you agree to the Canstar Privacy Policy