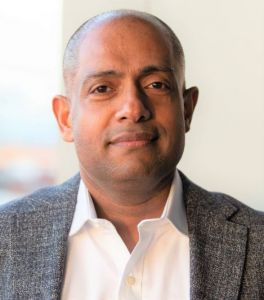 The events of the past year have shown it always pays to be prepared for the unexpected. And one of the best ways to cushion against life's shocks is by creating a financial buffer. Canstar NZ's General Manager Jose George explains …
Looking to create a financial buffer to cushion yourself against shocks? It pays to keep at least three months worth of cash aside – and that's not an easy task. But there are ways to make it a little less painful.
First, let's think about how much you need. We all have different financial personalities; some are savers, some are spenders. Some are comfortable with risk, others not so much. And we're all at different life stages, with different needs.
As such, the three-month figure is only ballpark, and should be considered alongside a variety of personal factors. On the other hand, New Zealand – and the world – remains vulnerable to another COVID-19 outbreak, and having a financial buffer may prove useful to many of us over the next year or so. The latest snap lockdown has shown us how delicate the situation remains.
Savings Stress
We know New Zealanders are historically pretty poor at saving. We see it in the Canstar research: 70% of us do not have a savings pot apart from KiwiSaver. That figure rises to 80% among the 18- to 29-year-olds. More than 40% of us worry we won't have enough saved for retirement, with that figure peaking at nearly 50% in the 50-59 age bracket.
And we appear to be vulnerable to knee-jerk reactions to stress: 8% of us moved investment funds due to COVID-19, a strategy that is more likely to lock in short-term losses than benefit in the long term.
So, how do we train ourselves into good habits? Here are five easy starting points:
5 Easy Tips to Better Finances
1. Every single dollar counts
Focus on the small, easy wins, like making your lunch, or cutting down on bought coffees. Here's some easy math: skip the café coffees every Thursday and Friday, and you've gone and saved yourself around $500 a year. 
2. Manage more yourself
Adopt a DIY attitude! Quit paying for small conveniences. Washing your own car, rather than paying for a monthly groom, for example, will save you more than $450 a year. 
3. Maintain simple money management
Having a debit card, credit card and main account works well for everyone. Use the debit card for cashflow, and credit card for bills, paying it back each month, or within the interest-free period. Offset the main account against your mortgage and make it the central hub for all cash. This simple structure allows clarity and transparency over costs and, in turn, your budget.
4. Get the right deals
Half an hour of desktop research can repay itself with substantive cash savings. Always take a little bit of time to make sure you've got a good deal. Do a sweep through all your household utility bills and make sure your providers and plans are right for your lifestyle. Ditto for KiwiSaver. Take a minute to assess if your plan is structured appropriately for your age and needs. 
5. Develop rich habits
Remember that wealth is simply the cumulative result of a bunch of small things, compounded. Habits can make or break your financial comfort. Each change will add up to a more comfortable future. Compound interest is a magical thing; forgo the $45 a month manicure habit, and you'll find yourself a couple of grand richer by retirement.
While we can all make small shifts to our lifestyles, it should also be remembered that there is no one size fits all when it comes to how much cash we need to set aside. Ultimately, we all have to work within the realities of our own lives. And not be too hard on ourselves if we slip!
---
Canstar's Free Personal Loan Tool
If you're considering taking out a personal loan, a great way to do this is to use Canstar's free personal loan tool. It compares all the big banks and lenders across loan rates and fees in one easy-to-use tool. It also gives added information about Canstar's expert research into the best loan providers and our prestigious Star Ratings and awards.
To check out our loan comparison tool, just hit the big button below. Or, for more information about The Co-operative Bank, the winner of Canstar's 2020 Most Satisfied Customers Award – Personal Loans Provider, click this link.
Compare personal loans with Canstar
Enjoy reading this article?
You can like us on Facebook and get social, or sign up to receive more news like this straight to your inbox.
By subscribing you agree to the Canstar Privacy Policy