If you're looking to create a share portfolio, here are eight key things to consider.
1. Set your investment goals
Quantify the amount you have to invest, and the time frame you are aiming to invest for. Ideally, you should buy shares for the long term. In theory this should help you even out the ups and downs of the market as typically, over time, prices rise. The optimal strategy is to reinvest the dividend income you receive from your share portfolio and selectively add more cash when it becomes available.
2. Find a platform to buy shares
The internet has been quite beneficial for share investors. Now, there are several online share trading platforms that allow for minimum investments.
Alternatively, if you prefer, there are stockbrokers who will set up a share trading account and offer you advice, as well. This usually means they have a higher cost than the online platforms.
Costs matter, so consider what works for you, and that will vary depending on the amount you have to invest and the time you can devote to it, as well as your knowledge. If you do decide to go down the online share trading route, it is probably worth spending time comparing costs and looking into the features available.
Compare online share trading platforms with Canstar
3. Plan your portfolio
An investment portfolio is made up of the different products you have invested in, whether it be shares or cash. And, it's a good idea to have a diversified portfolio. If possible, spread your investments across different assets, sectors and companies, because diversification can help lessen the risk of investing.
For example, often when shares are down, fixed interest products, like bonds, go up. If you own both, then there is likely to be a limited effect on your portfolio.
4. How to select what to buy
Choosing individual stocks takes a lot of research, so if you are just starting out it can be tricky to decide which stocks to invest in. For novice investors, ETFs can be a good place to start. Rather than having to assess the difference between shares and trawling through countless annual reports, you can have a diversified portfolio simply by investing in a single ETF.
Nowadays, there are many different types of ETFs.
When you buy an ETF that tracks the NZX 50 (the top 50 New Zealand companies) you're investing in all the companies on the NZX 50. And when that index is up, so is your investment portfolio.
Through ETFs, you can also gain exposure to the US market and other overseas markets. Another great way to diversify your portfolio.
5. Picking shares
However, if you'd rather try your hand at stock picking, there are a few things to know.
I have long been an advocate for buying what I call quality shares. These shares tend not to be so cyclical in nature, i.e. exposure to the markets that go up and down, like the oil price or housing construction. Quality companies share a number of characteristics and their earnings streams are more resilient.
For example, the share prices of supermarkets will go up and down, but we all need to go shopping for the necessities.
Quality shares have strong balance sheets, meaning they have enough cash flow to cover any debt payments. They have a strong moat or characteristics that mean the business has a robust competitive advantage.
Quality companies also invest for the future and manage the business for the challenges of disruption and the 21st century. So, when looking at stocks for your share portfolio, you may want to consider these characteristics.
6. Improve your investment knowledge
With this next step, you can start small and develop it over time. Rome wasn't built in a day.
One of the easiest ways is reading, and there is a plethora of books, podcasts and magazines on the subject. As your knowledge grows, you will find other informed sources, such as specialist online financial newsletters or share research via your stockbroker or share trading platform.
7. Invest for the long term
The more you look at your share portfolio, the more inclined you may be to trade the shares. It is best to see through the passage of time. You are aiming to grow your wealth, not for next week or next month, but the years down the track. After all, shares, on the whole, tend to go up in price.
8. Patience
One of the best pieces of advice for any investor is to be patient. Try not to react to short-term noise or unforeseen events. Share markets will go up and down and, generally, savvy investors are not fearful of buying when there is investor panic and scary headlines in the media.
Compare online share trading platforms with Canstar
This is an edited extract from Shareplicity: A Simple Approach to Share Investing (Major Street Publishing), exclusive to Canstar, and republished with permission.
---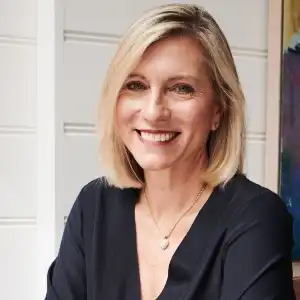 Danielle Ecuyer has had a successful career in Institutional Equities Stockbroking and Wealth Management for 15 years.
She is also the author of Shareplicity, which is a simplified approach to share investing and the basics involved in managing the opportunity and risks of 21st-century investing.
---