Out of 10 providers, BNZ has been awarded Canstar's 2019 Bank of the Year – Online Banking, thanks in part to its extensive range of online offerings.
Canstar's online banking award recognises the financial institution which has excelled in the online banking space through its ability to enhance customer experience.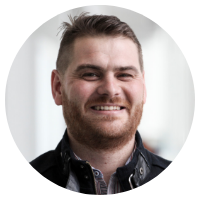 We spoke to Stephen Bowe, general manager of Digital at BNZ to better understand how the institution and its online banking platforms continue to impress customers, and where they see online banking headed in the not-too-distant future.
Read Canstar's full Online Banking Report here

How does BNZ stand out in the online banking space?

The BNZ digital team are relentlessly focused on bringing to life the bank's overall goal of helping customers be good with money.
Digital banking has become a bit of an arms race to have the next new feature. At BNZ we veer away from that approach; our goal is to do things better, which is one of the reasons it's so pleasing to win this year's Canstar award again.
Over the past 12 months we have made great progress in allowing customers to conduct more banking online with BNZ. However, our goal is to move beyond the transactional nature of online banking and facilitate a better way of managing your money with BNZ.

As consumers demand increased flexibility, how does BNZ balance the need for security?

One of the fundamental weaknesses of digital banking's evolution has been the lack of personalisation.
We have found that customers don't think about banking in clinical terms; instead, they think about goals, commitments and financial needs. So we've developed a platform that reflects this.
Each customer can personalise screen layout, so they can have their banking their way. They can create as many accounts or 'pots of money' as they need and can personalise these with pictures and targets to reflect the nature of their specific goals. Banking with BNZ is a personalised experience, not just a transactional one.
The same goes for security. Whilst the need for security in all online banking platforms is absolute, the experience through which this is delivered demands flexibility.
Different customers have different levels of comfort around transacting online. Some want to 2-factor authentication (2FA) challenges for every login or transaction, whilst others only want step up security challenges when there is a higher level of risk involved in what they are doing.
Some customers appreciate the security physical security provided our Netguard battleship card, while others are delighted we've now launched a new mobile authenticator, recently embedded into our mobile app.

What digital trends has BNZ noticed and how are you keeping up?

The focus for most banks over the last few years has been to build core services into a mobile context. Customers no longer see mobile as a pocket-sized extension to a fuller internet banking experience, instead they see it as the single place to get all their banking done.
As mobile banking evolves, there is now very clearly customer demand for a set of complementary financial insights services. As such, digital banking is finally starting to move beyond the traditional catalogue of basic transactions, to instead provide a more holistic money management experience.
We believe that banks need to leverage the potential in both rich data and next generation technologies to create user experiences that truly help customers optimise the way they use their money.
We've got some really exciting new features about to launch later this year – so watch this space.

BNZ's motto is 'be good with money' – how do your online banking platforms encourage this?

BNZ's whole purpose is built around helping customers be good with money.
It's a hugely motivating goal for our people. We think money is important and there is a significant opportunity to make profound differences in people's lives, by helping them realise their personal financial goals.
Part of the research that informed our position was that 86% of Kiwis think that being good with money is important, yet 94% don't think they're not necessarily are good with money. Clearly there is a great opportunity to make a difference.
One of the realities we face as an industry, is that financial well-being is dominated by apathy. Whilst many people believe money is important, the general sentiment is that improving their financial situation will take too much effort for not much difference.
However the opposite is true. For many people, small changes can make a huge difference, even its just setting a regular budget. We see customers who compartmentalise money against different savings pots actually save their income and hit goals more frequently.
BNZ encourages people to move from spending what they get and saving what's left, to saving first and spending what they can afford. As such, BNZ's banking platforms provide a simple way to stay in tune with financial goals and budget.
Beyond that,  the work I'm most proud of at BNZ Digital, has been our online mortgage repayment calculator because the experience that surrounds it helps customers to better understand implications of their actions.
Small increases in repayments can make a huge difference. Cumulatively we've now saved customers more than $580 million in future interest and knocked 120,000 years off future mortgage payments.
Individual customers have reduced their home loan by an average of 4 years and saved thousands of dollars in interest.
What's best is that 65% of these changes have been less than $50, which is about the same as the price of a daily cup of coffee.

According to BNZ, what is the future of payments?

For customers, making payments or moving money is arguably the most fundamental part of an everyday banking experience.
This is sometimes taken for granted because when it comes to banking, customers turn up every day regardless.
I personally find it frustrating that friction remains in payments, especially when paying someone you don't know.
Earlier this year I was speaking to a Chinese bank and they referred to the fact that 90% of payments in their market have moved outside the ecosystem of traditional banks and instead WeChat and Alipay are now dominant players.
Banks can't solve this individually, instead we must collaborate. In New Zealand we have the right scale for this to happen effectively and that's why I'm heartened by the collaborative approach being taken to open banking. I see this as one of the key challenges that must be addressed and resolved.
Canstar's verdict: Why BNZ is the 2019 Bank of the Year – Online Banking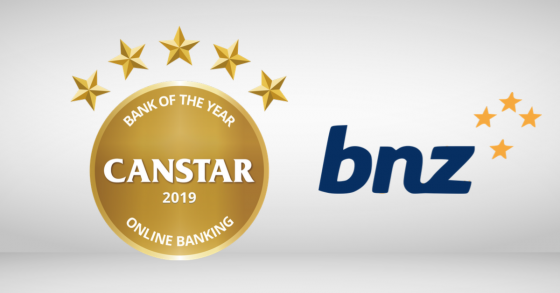 In a testament to BNZ's commitment to staying one step ahead of the technological curve, the institution has won Canstar's 2019 Bank of the Year – Online Banking for the second year in a row.
"BNZ's online banking platforms offer customers flexibility and easy access to payment and transfer options," says Jose George, general manager of Canstar New Zealand.
"The bank has been an early adopter of contactless payment facilities such as Apple and Google pay – with customers evidently appreciative of the ability to freely control spending through the functionality that its online platforms offer.
Through Canstar's research regarding customer satisfaction, BNZ's online application channels in such facilities as personal loans, deposit accounts, general insurance and credit card applications received positive scoring from survey respondents.
"BNZ now offers its customers online identification which can be confirmed within one business day thanks to the integration of tools such as RealMe and facial recognition.
"The bank also offers the opportunity for customers to video their passports accompanied by an audible verification code to serve as proof of identity ," Mr George says.
Thanks to BNZ's efforts to simplify the users' online experience, it has received a top rating in the category of online banking.
Perhaps most importantly however, Canstar's user experience survey found the bank to be recognised by both customers and non-customers as having easily navigable mobile and desktop applications.
"Canstar's user experience survey included testing by impartial external sources which provided feedback in regard to online platforms for banks which were not their own, with the aim of helping to diminish bias.
"It's this breadth of success that put BNZ above its competitors in the online banking space," Mr George says.