Insurance in your 20s! It can sometimes sound like something you don't have to worry about, but it pays to be prepared. Whether you're young or old, situations can arise that can lead you to wish you had the right insurance cover.
Insurance in your 20s! What's the point? If you're in your 20s, you're likely well into your journey of adulting. But with all that other grown-up stuff on your plate, insurance can often feel like just another thing to worry about. But insurance in your 20s doesn't have to be complicated, and can help save you worry and stress in the long run. 
There are various kinds of insurance. The main ones cover:
Health

Car

Home

Contents

Life insurance
Essentially, whatever the risk, chances are there's an insurance policy out there aimed at reducing financial loss should the worst occur. So where to begin? Let's start with a basic breakdown of different insurance types:
Health insurance
NZ's public health system is subsidised by the government, but there can be costs for services when private healthcare providers are involved. Health-related policies include: medical insurance, which covers private hospital and other medical bills. And trauma (also called critical illness) insurance, which provides a lump sum if you suffer from serious illnesses or injuries.
Income insurance
Income protection insurance is a form of health insurance, too. It pays a percentage of your income on an ongoing basis if you suffer from certain illnesses. The insurer makes payments of up to 75% of your pre-disability income until you can return to work, or your payment period ends. 
Contents insurance
This insurance is for both homeowners and renters. Sometimes called renter's insurance, it covers damage and loss of belongings. Whether you're renting an individual room or a whole property, your landlord is responsible for insuring the building.
However, tenants are responsible for covering their own possessions. Contents insurance covers the contents of the home, including household possessions, furniture, clothes, appliances, etc.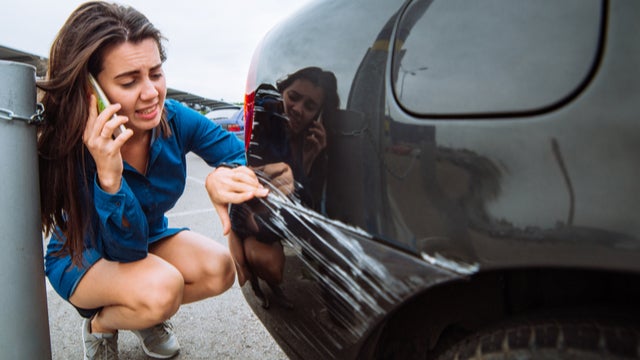 Car insurance
Vehicle insurance is not compulsory in New Zealand. However third party insurance, which insures you against having to pay the cost of damage to someone else's vehicle, is recommended as a minimum.
Life insurance
Life insurance provides a lump sum of money upon death. In some cases, on the diagnosis of a terminal illness, a portion or the entire sum insured is paid out early. The most common life insurance cover is term life insurance, which provides cover for a fixed number of years, such as the length of a mortgage.
Insurance in your 20s! What to consider
There's no definite list, and it depends on your personal and financial situation. Think about each of the categories above, weigh up the importance of each in relation to your lifestyle. And consider how much risk you're willing to take. To decide what kind of insurance you might need, consider the following:
1. Are you currently renting?
As a renter, wherever you live, only one person is responsible for protecting your possessions with the right insurance cover: you. In the event of a natural disaster or break-in, not having insurance can be stressful and potentially leave you with a decent dent in your bank account.
Contents (renters) insurance is designed to provide a safety net in such a situation. Consider your possessions and whether you could afford to replace them. Not just laptops and TVs, but things like bedding, cutlery and towels. When applying for a quote for contents insurance, you may need to specify that you're a tenant. Canstar can help you find the right contents insurer, just click below:
Compare home and contents insurance providers
2. Do you drive regularly?
Car insurance is a must if you have a vehicle and you drive regularly. Although it isn't compulsory in NZ, it's incredibly risky to be on the roads without it. And for a relatively small cost, you can drive with peace of mind knowing you're covered.
The main options are: comprehensive insurance; third party; or third party, fire and theft.
Comprehensive car insurance is most common, as it provides the highest level of cover. However, it can also be the most costly.
Third party cover is the most basic and often the cheapest form of car insurance. It can be a cost-effective option for car owners who only drive sporadically, or can't afford higher premiums. You can find third party insurance policies for as little as $25 to $40 a month.
Compare car insurance providers for free with Canstar!
3. Are you already covered by any insurance policies?
Check if you're covered by any of your parents' policies, like health or life. You might already have cover you may not be aware of. Also find out if your employer provides any cover. Some workplaces offer free life insurance under employee insurance schemes.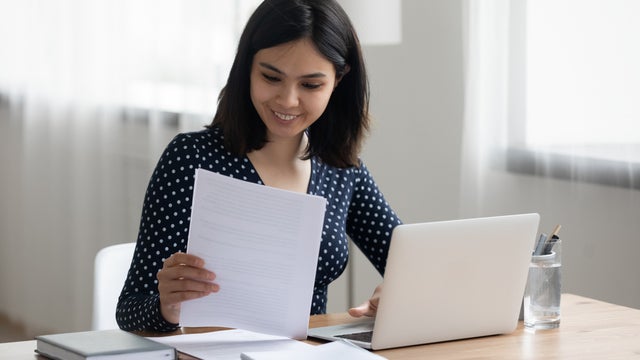 4. Are you willing to wait for public health care if you become ill?
Generally, you'll no longer be covered by your parents' family policy when you turn 25, or earlier (18 to 21) if you stop full-time study or graduate, get a full-time job, or get married.
Young Kiwis often assume ACC is an all-encompassing option if illness prevents employment. But ACC only covers accidents. If you develop an issue that requires medical help that's not an accident, are you willing to join the queue and wait in the public system? 
Or, if you and your significant other are thinking about starting a family, then it might be worth planning for that in your health cover.
Health insurance policies in NZ often exclude treatment related to pregnancy. This is because if you are an NZ resident or citizen then you're entitled to free public healthcare when having a baby, so most health insurance policies don't cover these costs. However, if you would like access to private or specialist care, this may be included in some health insurance with pregnancy cover. 
5. What are your plans for the future?
Life insurance is more about those people who rely upon you, than about your health. If you already have a family, or plan to start one, consider what would happen to your loved ones should anything happen to you. Could they be left bereaved and burdened by debt? The earlier you take out life insurance, the cheaper and easier it is to secure cover.
6. If something happened to force you to stop working, could you survive on sick pay and/or savings?
As a young 20-something working professional the ability to earn income is your biggest asset. But how disruptive would an interruption to your earning ability be? Could you cover your outgoings and maintain your independence. Could you rely on the support of family?
Income protection insurance, in most circumstances, pays out 75% of the policyholder's most recent income. It's useful when ACC isn't there to cover lost income due to illness.
Insurance in your 20s!
Make sure you shop around
There's a lot to think about here but, hopefully, by considering the above questions, you'll get a clearer idea of what insurance might be helpful to you.
As with any financial commitment, make sure you shop around and compare your options! Canstar makes this easy, as each year we score and rate customer satisfaction levels across all the major insurance companies, covering health, contents, car and life insurance. 
For example, below you can see an abridged version of our latest car insurance awards. If you'd like to know more, just click on the big button at the bottom of the page, or the various links above.
Compare car insurance providers for free with Canstar!
Enjoy reading this article?
You can like us on Facebook and get social, or sign up to receive more news like this straight to your inbox.
By subscribing you agree to the Canstar Privacy Policy