If you're planning to live abroad, what does that mean for your KiwiSaver investment? Canstar looks at what happens to your KiwiSaver if you move overseas.
KiwiSaver is a great way to set aside money for retirement or save for a home deposit. But if you move overseas to live, either for a few years or permanently, what happens to your KiwiSaver investments? Canstar explore your options.
What happens to my KiwiSaver if I move overseas?
If you're moving overseas, you have two options as to what to do with your KiwiSaver: leave it here, or take it with you. The two major factors to consider when making your decision are:
Where you are moving to
And how long you plan to remain overseas
Leave your KiwiSaver here
If you decide to leave your KiwiSaver in New Zealand, it will remain in your chosen scheme and your provider will continue to make investments on your behalf, hopefully growing your nest egg.
The only difference will be that unless you make voluntary payments, or remain employed by an NZ employer and paid in New Zealand, no one will contribute to your investment.
While you don't have to make voluntary payments it can be a good idea if you only plan to be away for a few months, because it could mean that you still qualify for the government's KiwiSaver contribution.
To receive the government's maximum contribution of $521.43, you must contribute at least $1042.86 per year and live mainly in New Zealand.
Take your KiwiSaver with you
If you're moving overseas, you can (in some capacity) take your KiwiSaver with you. How this works depends on where you are planning to live:
Moving to Australia
If you're moving to Australia permanently, you can transfer your KiwiSaver into an Australian superannuation fund.
It's worth noting that not all KiwiSaver providers can transfer to an Australian superannuation fund, and not all Aussie superannuation funds can receive KiwiSaver transfers. So you'll need to check both your current KiwiSaver provider and your choice of Australian superannuation provider can process the transfer.
What if I intend to move back to NZ in the future?
One benefit of transferring between KiwiSaver and an Australian super fund is that you can repatriate your funds should you move back to NZ. However, it's worth noting that it's not as simple as transferring the money from your Australian super fund back to a KiwiSaver fund.
To transfer Australian super into a KiwiSaver fund, you must use an Australian Prudential Regulation Authority-regulated KiwiSaver fund. Your money also remains accessible according to Australia's retirement/preservation age and requirements, not New Zealand's. Although, at the moment, the pension age is the same in both countries, if this changed, it could impact access to your funds.
Why transfer your KiwiSaver to super?
There are several reasons why transferring your KiwiSaver to an Australian super provider could be a good idea if you're planning a permanent move:
Simplify your investments making it easier to track and stay on top of them
Potential to reduce fees
Tax on Australian super can often be lower than that on KiwiSaver
But there are also downsides:
Possible charges associated with moving your KiwiSaver
Losses due to currency fluctuations
To learn more about transferring KiwiSaver to Australian super, including some of the benefits and considerations click the link below:
Moving overseas (not Australia)
If you're moving further afield than Australia, you may be able to take your KiwiSaver investment with you. In this case, you'll be able to withdraw your KiwiSaver investment, instead of transferring it into an equivalent scheme.
Importantly, this can only be done if you're leaving New Zealand permanently. So if you plan on being away for just a few years, you will not be eligible to withdraw your KiwiSaver investment.
However, if you do intend to quit Aotearoa, you can apply to withdraw your money after being abroad for one year.
If eligible, you can withdraw:
Your contributions
Your employer's contribution
The $1000 kickstart (if applicable)
Fee subsidies (if you received them)
Capital gains
You cannot, however, withdraw any government contributions you've received.
How can I withdraw my KiwiSaver if I move overseas?
It's important to note that the NZ government sets the eligibility criteria for KiwiSaver withdrawals. It's not up to your KiwiSaver provider.
However, to move your KiwiSaver, you'll still need to go through your KiwiSaver provider. To do this, visit your provider's website, or contact them directly. They'll be able to help you with the necessary forms and documentation.
Likewise, if you want to transfer your KiwiSaver into an Aussie super fund, you'll need to go through your KiwiSaver provider.
---
Top KiwiSaver Growth Funds By 5-Year Returns
If you're comparing KiwiSaver funds, the comparison table below displays some of the products currently available on Canstar's database for a KiwiSaver member with a balance of $20,000 in a Growth fund, sorted by Star Rating (highest to lowest), followed by company name (alphabetical) – some may have links to providers' websites. Use Canstar's KiwiSaver comparison selector to view a wider range of retirement funds. Canstar may earn a fee for referrals.
To read more about our latest KiwiSaver Awards click this link or to compare KiwiSaver providers, click on the button below.
Compare KiwiSaver providers for free with Canstar!
---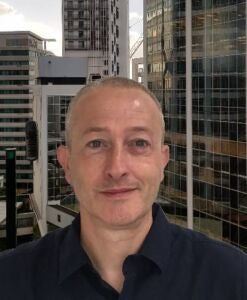 About the author of this page
This report was written by Canstar's Editor, Bruce Pitchers. Bruce has three decades' experience as a journalist and has worked for major media companies in the UK and Australasia, including ACP, Bauer Media Group, Fairfax, Pacific Magazines, News Corp and TVNZ. Prior to Canstar, he worked as a freelancer, including for The Australian Financial Review, the NZ Financial Markets Authority, and for real estate companies on both sides of the Tasman.
---
Enjoy reading this article?
Sign up to receive more news like this straight to your inbox.
By subscribing you agree to the Canstar Privacy Policy