Out of the 15 KiwiSaver providers accessed, BNZ has been recognised as a joint-winner of Canstar's 2019 Outstanding Value KiwiSaver Scheme Provider Award, thanks in part to its reduced fees and strong customer service.
We caught up with Peter Forster, General Manager for Wealth at BNZ to see how the institution stays ahead as an innovator in the KiwiSaver space, and what they see as key factors influencing the future of KiwiSaver scheme performance, service and accessibility.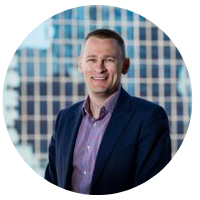 What sets BNZ apart in terms of its KiwiSaver offerings?

BNZ is focused on delivering a high-quality, low-cost scheme for our KiwiSaver members. Our research has shown that many New Zealanders find KiwiSaver fees confusing, so we keep it simple. We don't charge a monthly member fee, and we have very competitively-priced management fees across all our funds. One aspect of the BNZ KiwiSaver Scheme that sets us apart is that we have a specific fund designed for first home buyers. We're also the only provider that lets you convert Fly Buys into KiwiSaver contributions. This has proven to be an extremely popular way for people to boost their savings without having to do much at all.

 What is BNZ doing to encourage KiwiSaver members out of 'default funds' and in to the funds best suited to their needs?

We've also introduced new digital tools to help members identify a fund that best suits their circumstances and are proactively reaching out to members in our default option, encouraging them to make an active choice for their future. We will keep working hard to make sure our members are thinking about their savings, and what's best for them.

 Is BNZ promoting ethical investing and if so, how?

Investing our customers' money responsibly is one of our core commitments as it is in the best, long-term interests of our customers. Our responsible investment policy excludes companies involved in the production of cluster munitions, anti-personnel mines, nuclear weapons and tobacco or tobacco products. We incorporate environmental, social and governance factors in to how we develop and manage our investment options. It's important to us that the investment decisions we make reflect the changing attitudes of our members and society.

 What is BNZ's position in the ongoing debate around fees versus performance when it comes to KiwiSaver?

What's ultimately important for members is the returns they get after all fees have been paid. The critical point though, is that returns are unpredictable – the best performing scheme one year could be a poor performer the next. And if that scheme has high fees then members end up paying a lot for that poor performance. Fees are one thing within the members' control so it makes sense to look for a provider that charges a reasonable level of fees along with an investment approach that suits the member's needs. We think we've got the balance right with no member fees and extremely competitive management fees across all our funds.

What advice does BNZ have for KiwiSaver members given global economic uncertainty?

The general approach remains the same. Those members with a longer investment time frame are likely to be more suited to a fund that has more growth assets. Members who may want to access their savings in the nearer future should take the opportunity to review their fund choice as a lower risk fund with more income assets may be more appropriate. Ups and downs in the market can be significant, but typically smooth out over long time frames. Members who continue to regularly contribute over many years will be able weather, and may benefit from, the inevitable market downturns that occur.
Canstar's verdict: Why BNZ is a Canstar 2019 Outstanding Value KiwiSaver Scheme Provider

In its first year eligible as a 2019 Outstanding Value KiwiSaver Scheme Provider, BNZ has won the award, thanks in equal measure to a reduction in total costs for its members along with excellent service and offerings.
Owing to its decision to dramatically cut back on fees, the bank went straight to the top of the rankings; as its fund management fees have been slashed (most notably fees for its Growth fund were cut by more than 50%), while its membership fee dropped to zero from May this year.
BNZ's strong customer service proposition, with easy online set up, was also a factor in its success this year. Further, it was committed to education around KiwiSaver, with clear information easily available online.
Jose George, General Manager of Canstar New Zealand said BNZ's moves to aggressively cut back fees showed leadership in an area which had been a focus for regulators and consumers. Its activity in this area had a valuable impact on overall returns for customers.
"BNZ's appearance as an award winner signals its intention to compete aggressively with established players," Mr George said.
"Fees have long been in the spotlight, but we also know New Zealanders are looking for overall value for money.
It is heartening to see providers such as BNZ put customer outcomes at the centre of their strategies."
Read Canstar's 2019 KiwiSaver report
Enjoy reading this article?
Sign up to receive more news like this straight to your inbox.
By subscribing you agree to the Canstar Privacy Policy