It's the great fee debate – is it worth paying more to receive a higher return?
KiwiSaver fees will have an impact on investors' long term returns, so you need to be aware of what you're paying. A few dollars here and a few dollars there can add up to a substantial difference over the life of your investment, and of course your retirement savings.
Investment performance is the other side of the argument; there would be little use in paying the lowest fees possible if you also achieved the lowest return. In a perfect world your fund would provide the highest long-term return with the lowest overall fees! Unfortunately the world is not perfect.
According to the latest Financial Markets Authority survey (FMA, May 2016), 36% of KiwiSavers surveyed said their fund lost money in the last year. More than 1 in 3 also said that another provider achieved better returns.
Types of KiwiSaver fees
The periodic disclosure statement requires that your fund disclose the fees it charges. The annual cost of a KiwiSaver fund can involve a number of separate fees; CANSTAR assesses the following fees when rating funds: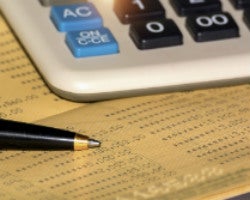 Annual member fee charged to be a member and have an fund

Management fee charged to manage the investments

Administration fee charged to administer your fund

Trustee fee charged to pay the trustees who oversee the fund and provide associated services

Expense fee charged to pay third-party costs such as brokerage and stamp duty
Some providers charge dollar-based fees, others charge a percentage of your fund balance, or providers can even charge a combination of both. The number of fees can seem excessive at times, but it's important to remember that nothing is for free. You're paying for someone to manage and invest your retirement savings, after all. So the best thing you can do is ensure you are getting the value for your money.
Average KiwiSaver fees in 2016
Out of the KiwiSaver schemes assessed in our 2016 KiwiSaver star ratings report, CANSTAR has calculated the following minimum, maximum and average annual fees based on an account balance of $11,500 for the different fund types:
Fund Type
Minimum ($)
Average ($)
Maximum ($)
Defensive
55.84
111.14
183.87
Conservative
65.91
120.92
181.58
Balanced
98.78
153.61
236.43
Growth
107.51
169.14
218.26
Aggressive
113.24
167.25
240.03
Source: www.canstar.co.nz. Information collected during periods June/July 2016.

Based on an average balance of $11,500.
When comparing fees, it's essential to look at the fixed annual fee, which is commonly $30 to $50 per year, and the management expense ratio (MER) that combines most of the other fees into one figure. The MER is usually stated as an annual percentage and is calculated on the total amount you have invested.
Many MERs are less than 1% p.a. Yet small differences in fees can soon add up.
For example, over 40 years, the total cost of a Conservative type fund can range from $14,000 up to $59,360 according to the Sorted.org.nz KiwiSaver Fees Calculator. That means less in your retirement account.
Remember, there's the fact that you're missing out by not having those extra funds working for you and producing compound interest, because they've disappeared in fees. So the actual difference to your retirement balance will be more than just the extra amount you pay in fees.
It really does pay to review your KiwiSaver fees regularly and ensure you are not paying too much.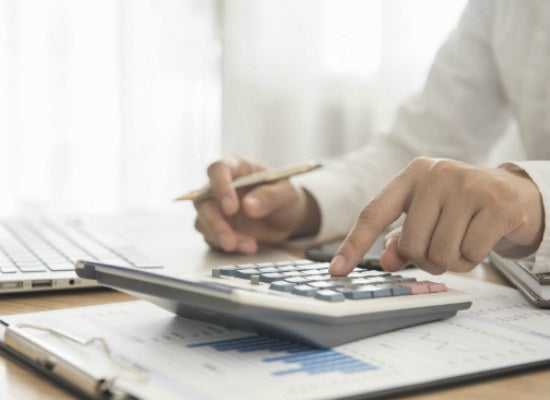 Is it worth paying high fees?
Naturally fund managers will say fees are not important if you are getting a good return. We would all be happy to pay high fees if we could get a guaranteed high return!
But how often have you heard the phrase "past performance is no guarantee of future performance"? All fund managers will have this disclaimer because no one can guarantee how a fund's investments will perform in the future.
It's not always a given that the KiwiSaver funds with the highest fees are the best performing funds.
Fees alone are not a good indicator of a KiwiSaver fund's investment returns.
Take a look at the table below, where we have compared the actual profiles of fees versus performance for three funds. Fund C illustrates that there is little correlation between the cost of a fund and performance, as it had higher fees overall but gave a negative return on investment.
 
Fund A
Fund B
Fund C
Growth Asset Allocation
80%
80%
80%
Management Fee
0.70%
0.97%
0.508%
Administration Fee
0%
0%
0.525%
Annual Member Fee
$30.00
$27.00
$23.40
Total Annual Cost
$110.24
$138.19
$168.40
Investment Return
3.39%
4.75%
-0.77%
Source: www.canstar.co.nz. The returns and annual cost are calculated on an $11,500 balance.

These represent actual funds where the annual returns are for the period ending 31st March 2016.
Keep in mind that comparing the fees between Defensive/Cash, Conservative, Balanced, Growth, or Aggressive funds doesn't necessarily give a true picture. The more growth assets in a fund, the more expensive it is to manage and the higher the fees should be.
But in general, growth assets do usually provide greater long-term returns. The higher the risk, the higher the possible returns – but also the greater the possible losses can be.
Source: ANZ New Zealand
The good news is that the fees on KiwiSaver funds are regulated, and competition between KiwiSaver providers is likely to keep them low. Even so, it's worth shopping around using the CANSTAR star ratings.