Co-author: TJ Ryan
No older person deserves to be subjected to any form of abuse. With an ageing population, financial elder abuse is an issue New Zealand needs to take seriously.
What types of elder abuse are there?
Elder abuse takes many forms and may be evident as physical, psychological or emotional, sexual or financial abuse, caused by a relationship where the older person has an expectation of trust (World Health Organisation).
It can be the result of intentional neglect or unintentional, ignorant neglect, and it can also be caused by deliberate intent or predatory action. One of the worst features of elder abuse is that it is most often done by family members against their elders.
Financial elder abuse relates specifically to situations where someone that an older person trusts uses that trust in order to manipulate the older person into using their money in a way that advantages the perpetrator. Examples include adult children forcing their parents to sell the family home and move into an aged care facility, so that the children can benefit from the proceeds of sale, or pressuring their parents to make them the sole recipient of a will.
Is financial elder abuse a big problem in New Zealand?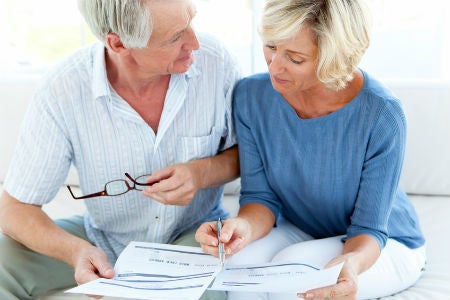 Half of all abuse of the elderly in this country is financial abuse, the New Zealand Government says.
Here are some common examples of elder financial abuse, according to the NZ Bankers' Association:
· Unauthorised taking of money or possessions
· Misuse of powers of attorney
· Failure to repay loans
· Use of home and assets without permission or contributing to costs
· Scams that rely on establishing a relationship with an older person with the intention of exploiting their savings, assets or personal information.
Who to contact if you suspect elder abuse
There are places to go for help, for any older person in New Zealand who is being abused and anyone in New Zealand who suspects elder abuse is happening to an older person they know.
You can contact :
the  Elder Abuse Response Service, a 24/7 helpline (0800 32 668 65) for free and confidential information and/or to connect you to a local elder abuse response service;
an elder abuse support service for free and confidential support, advocacy and information
The district health board. DHBs provide public funding to rest homes and can investigate any complaints about rest home care;
the Ministry of Health's HealthCert team audits rest homes and provides access to a list of certified rest homes.;
the Health and Disability Commissioner reviews complaints about health and disability services.
The Citizens Advice Bureau stresses just how important it is for rest home workers to be vigilant when it comes to financial elder abuse.
"Caregivers in a rest home where a resident has been abused or neglected may be breaking the law if they do not take reasonable steps to protect the resident from the abuse or neglect," the bureau states on its website.
Read more about this on the bureau's Reporting abuse of children and vulnerable adults page.
The banking industry's stance on financial elder abuse
The New Zealand Bankers' Association has created guidelines for the banking industry on how to support the elderly community with their finances.
Among other reasons, the association states: "People with disabilities and older people need to be able to access their financial information held by banks and conduct their banking efficiently, conveniently and independently."
The guidelines include recommendations for how banks can make it easier for the elderly to use banking technology.
For example:
the provision of alternative banking services to those older and disabled customers who may be unable to use technological innovations;
b) audible ATMs to have an option to have the screen on to ensure that verbal prompts complement on screen instructions. (This should take into consideration the security risk of 'shoulder surfing');
c) large buttons to assist customers who have coordination difficulties;
However, the guidelines are voluntary.
How Canstar can help
Canstar encourages every senior to get actively involved in their own finances. Our website also provides a wealth of general information about financial products and how they work. More importantly, you can use our website to compare features and pricing for a wide range of providers of financial products, such as your bank accounts and KiwiSaver .