Main image source: Shutterstock- Martin Vinas 
Co-author: James Hurwood 
Several fixed mortgage rates have decreased recently so, you may be thinking – is now a good time to choose a fixed rate mortgage? Well, here are the pros and cons you should weigh up beforehand.
The Reserve Bank of New Zealand (RBNZ) has maintained the OCR at a record-low 1.75% – and has indicated that the next movement is likely to be down. Many banks have been lowering their fixed term home loan rates and many fixed term rates are significantly lower than floating home loan rates. So, people may be tossing up whether to jump on the fixed rate home loan bandwagon, or wondering whether rates will drop even further.
Shopping around is crucial when it comes to choosing a home loan. What may seem like a small difference in percentage can make a huge difference in the amount of interest you pay over the length of the home loan. However, you also need to think long term before choosing a home loan. That's where Canstar is here to help you find the most suitable home loan for you. While fixed home loan interest rates are currently low, there are a few things to carefully consider before opting for this type of home loan.
Compare home loan interest rates
Now, let's dive into the wonderful world of fixed home loans, to help ensure you make the right decision!
What is a fixed rate mortgage?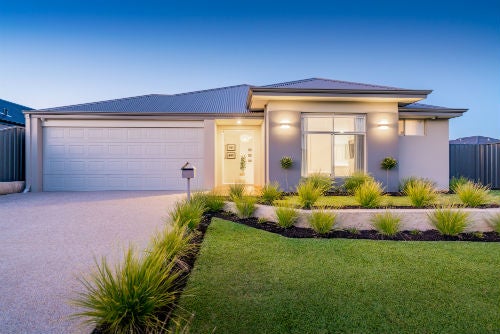 Image source: Shutterstock – bmphotographer
A fixed rate home loan is essentially a home loan where your loan repayments will be charged at the same interest rate for the length of the fixed rate period. After this period, the rate will automatically revert to a floating rate, unless you remortgage into another fixed-term contract.
Generally, fixed rate loans are more popular in New Zealand, although the proportion of fixed to floating loans does vary over time. And, the good news is that at the moment, whether you choose fixed or floating, current average home loan interest rates are a far cry from their peak of 20.5% in June 1987!
Home loan providers usually tend to factor any predicted short-term rises and falls in the OCR into their fixed home loan interest rates. As such, when home loan providers are expecting future falls in the OCR their fixed rate loan offerings are often priced cheaper than their floating rates. On the other hand, when institutions are expecting a lift in economic condition – and the OCR to rise – their fixed-rate loan pricing will likely reflect this outlook. While this occurs in most cases, do keep in mind there are times when mortgage rates do not change with the OCR. For instance, in November, 2016, when the Reserve Bank cut the OCR to 1.75%, banks actually bumped up the mortgage rates.
Pros and cons of a fixed rate home loan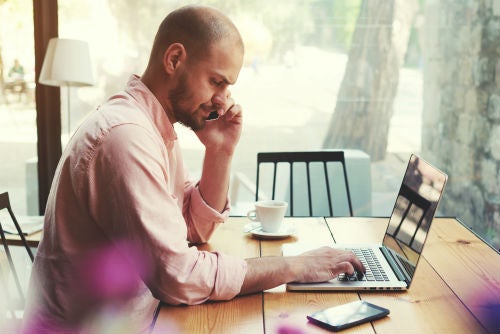 Pros of a fixed rate home loan
Assuming you choose one of the lower fixed rate home loan rates on the market, your fixed rate will be smaller than a floating rate. This means, if floating rates don't suddenly decrease lower than your fixed rate, you could save money on interest over the period of the fixed rate term.
And – under the same conditions – you could avoid significantly higher mortgage repayments, in the case of rising floating interest rates.
Locking in a home loan interest rate provides certainty in terms of your monthly repayment. You know the exact amount you owe for each mortgage repayment, making it easier to budget. This will be helpful for those of us that need structure to manage their finances.
Compare home loan interest rates
Cons of a fixed rate home loan
If floating interest rates were to decrease significantly when you're locked into a fixed interest rate then you may lose money on interest.
In the case of breaking your fixed rate home loan for more attractive rates, you could potentially save money – but you also might lose out once you take into account the fee for breaking the contract with your provider.
If you wish to make extra repayments, you may be charged a repayment fee and, in some cases, you may even have to break the fixed rate home loan altogether.
Should I get a fixed rate home loan?
We can't say, for certain, whether you will be better off with a fixed rate home loan. The many factors that influence home loan rates make it too difficult to predict exactly how these interest rates may look in the future. Fixed home loan rates are currently lower than floating home loan rates, however, in the nature of floating home loan rates – this could change. Therefore, there is no sure-fire way to know whether fixed rate home loans will save you more money in interest than floating home loans.
On top of the unpredictable market changes, your personal situation may mean you suit one home loan type over the other. It may be that you need the security of a fixed rate home loan to keep to a strict budget and stay on top of your mortgage repayments, or, if you're planning to sell your home in the near future, you could be better off with a floating home loan to avoid break fees.
One thing we can say is to keep a look out on the market and how home loan providers are responding to expected OCR changes. If the OCR is cut in the near future, then banks may lower their mortgage rates even further than they have already. But, again, you should be aware, both the RBNZ and home loan providers don't always act as expected. Despite the indications, the OCR could remain the same and, if the rate does increase, this doesn't necessarily mean home loan providers will follow suit.
For those homeowners who are considering switching home loans in order to get a lower rate fixed rate home loan, you should weigh up the potential savings of switching home loans against the break fee costs. You may be tempted by more attractive interest rates currently on offer but, sometimes, you could be worse off after facing break fees.
Fixed rate mortgage comparison
Whether you opt for a fixed rate mortgage or a floating mortgage, you should always shop around for interest rates. A difference of 10 basis points may seem like a small amount but it could save you thousands of dollars over the lifetime of the home loan. Canstar's comparison tables make it easy to compare the home loans products available in the market. Click below to see whether you could get a more suitable home loan for your financial situation!
Compare home loan interest rates
We hope our guide to fixed rate mortgages has helped you get one step further to finding the right home loan for you!