Heading to open homes this spring? When you're looking at homes it can be easy to get caught up in cosmetic things, like styling. Here's an insider's guide on what you should look for at a home inspection.
On most Saturdays, you'll find a wide mix of aspiring property buyers attending open home inspections. They'll be tapping on walls and cupboards and looking inquisitively to see if the property fits the bill. But what lies beneath the surface? Are you potentially buying a lemon? At a home inspection, how can you identify the possible defects that could raise a red flag?
If you've found a property that appears to tick all the boxes, it pays to get it checked out by a qualified and insured inspector. Whoever does the inspection should check the entire property. They should be able to identify any significant defects, future or urgent maintenance issues and problems caused by gradual deterioration. 
Although the property inspection industry is not regulated in NZ, the Real Estate Authority does issue recommendations. It advises house hunters to use a qualified building inspector. They will have professional indemnity insurance, understand the legal requirements of their role, and work in accordance with the NZ Property Inspection Standard.
But when you're cruising open homes, here are 11 warning signs to keep an eye out for:
1 Are all the lights on in the house?
A good agent will schedule the inspection time to maximise light. So try to see the property at its worst time (or at different times of the day when the sun is lower). Typically, agents will turn on every light in the property to provide the maximum amount of light. Look for properties that have good natural light and make the most of any views or district outlook.
2 Which way do most windows face?
Consider how the property is positioned on the block. What is the aspect of the front and backyards? Some properties are poorly designed and have too many west-facing windows, which means it's likely to get too hot in summer. Ideally, north facing backyards are the best, but even south facing yards can still work if the design of the living areas is right.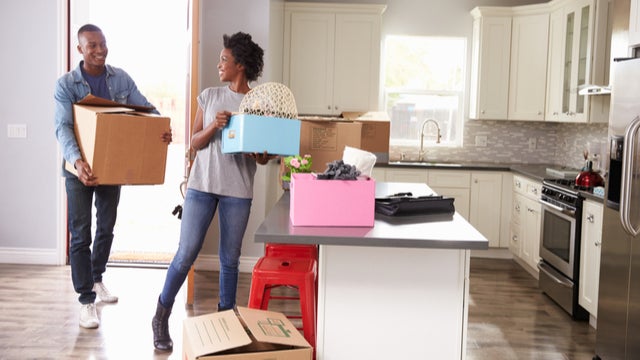 3 Are there any easements?
An easement gives someone other than an owner the right to limited use of the land. One type is an easement for services such as electricity, water or sewerage. For example, sewer pipes and stormwater drains. These may not be obvious to the untrained eye, but you need to check if the property you want to buy is affected by these kinds of easements. While they can be a red flag, it doesn't necessarily mean you should immediately walk away. With a stormwater easement, you need to be aware that the council has the right to dig up the drain. This means you can't build pools or other structures on top. Another easement example is a shared driveway.
4 How tall are the windows and balustrades?
A balustrade is needed wherever there is a drop of more than a metre, such as on a deck, staircase or balcony. Rectification work could be a major expense in the future, especially in high-rise apartments that may require scaffolding. Similarly, there are strict regulations around the minimum window sill height of 76cm, to ensure that children are not at risk of breaking a window and falling through.
5 Are there soggy spots on the property?
If stormwater is poorly drained and unable to get away, it can lead to serious mould issues. The downpipes should be properly connected to the stormwater and not just drain into the garden. The underfloor vents around a home should be clear of garden mulch. If the house is built on piers, there should be sufficient airflow under the house.
6 Have you noticed any cracks?
Large cracks in walls or ceilings (more than 1cm) can be a sign that the foundations have moved significantly. Many properties are built in areas with clay soils and cracks will appear, but sometimes these are minor and not a concern. A good building inspector will be able to advise if they are problematic.
7 How big is the hot water system?
Make sure the hot water system is an adequate size for the number of occupants, and that hot water comes on quickly. An 80-litre tank may not be enough to support a family of five, for example. Turn on the taps and see how long it takes to heat up. Check the water pressure in the taps, too.
8 Is there any
bubbling
paint?
Water-proofing issues can be extremely costly and hard to diagnose. A large number of issues are often caused by failed membranes around showers and bathrooms. Look at the rooms adjoining the bathrooms to see if there is any evidence of mould, or paint bubbling as signs of water penetration. Look for cracked tiles and any serious mould issues. Also make sure the shower is a decent size. If you're over 1.8m tall, you'll probably hate small showers where you bang your head on the way in!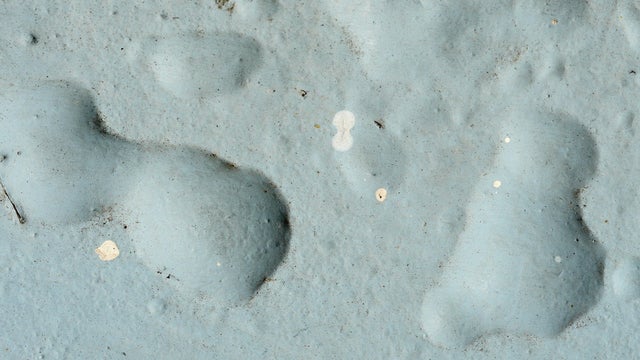 9 What can you hear?
In apartments, check to see if you can hear the neighbours. You don't want to be woken up every time the neighbour comes home late at night. Can you hear traffic noise from inside? Some apartments near trains and main roads have double-glazed windows, which provide excellent noise abatement. Try to inspect the property at different times of day to get a feel for noise levels.
10 Are there any sagging spots on the ceiling?
It is impossible to get up in the roof cavity during an open house inspection, but take a good look at the ceiling to see if there are any sagging spots. Stand outside and get a visual line along the roof tiles, to see if there are any obvious deflections. Very old houses may have poorly constructed roofs, which can need expensive repairs. It's also good to know if there is any insulation in the ceiling, which helps with improving the home's thermal qualities.
11 How big is the garage?
Check the height and depth of the garage. It can be a nasty surprise to discover you can't get your car plus other items in there after you have bought the house.
If you're looking at several properties, we recommend you take notes on each to record what's good or bad. It's easy to get confused after looking at a lot of properties.
Some vendors also offer LIM reports. There are issued by councils and contain information about a property's history­­­­­, including rates, flood or erosion risks and any consent granted for work done on the property.
You'll need to get the property's LIM thoroughly checked by your lawyer and accredited building inspector should you decide to buy the home. But they're a great place to start when looking for potential red flags.
---
If you're currently house hunting and considering getting your first home loan, you might like to check your options with Canstar. We compare hundreds of loans based on price and features.
To read more about our five-star home loan awards click here, or to compare other mortgage rates hit the button below.
Compare home loan rates for free with Canstar!
Enjoy reading this article?
You can like us on Facebook and get social, or sign up to receive more news like this straight to your inbox.
By subscribing you agree to the Canstar Privacy Policy