You'd be hard-pressed to find a house hunter who doesn't say the process of finding a home – and
comparing home loans
– is a stressful experience. So can you avoid mortgage stress with manageable loan payments.
In New Zealand's current property climate, there is even more financial pressure on would-be house buyers to save some serious coin.
According to the Real Estate Institute of New Zealand, the national median house price was $505,000 in July this year. The median house price in Auckland is an eye-watering $8225,000! This, of course, is impacting the level of home loan repayments required.
These are terrific statistics for those who are already comfortably settled in the home of their dreams – but not so good for first home buyers or those needing to upsize. This makes it even more important for house buyers to be aware of what they are getting into when it comes to repaying a home loan, as well as knowing what the current mortgage rates are.
| | |
| --- | --- |
| Northland: | $376,000 |
| Auckland | $825,000 |
| Waikato: | $450,000 |
| Hawke's Bay: | $310,000 |
| Manawatu/Wanganui: | $265,000 |
| Taranaki: | $320,200 |
| Wellington: | $450,000 |
| Nelson: | $401,500 |
| Canterbury/Westland: | $425,500 |
| Central Otago Lakes: | $660,000 |
| Otago: | $280,000 |
| Southland: | $208,500 |
| New Zealand Total: | $505,000 |
Source: REINZ Residential Stats Report for July 2016
The Kiwi dream of owning a home on a quarter-acre section – particularly those looking to call Auckland home – can end up paying home loan repayments well beyond their means if they are not careful. And, eventually, this could see home owners ending up in the dangerous territory of mortgage stress.
What is mortgage stress, how does it relate to home loan repayments?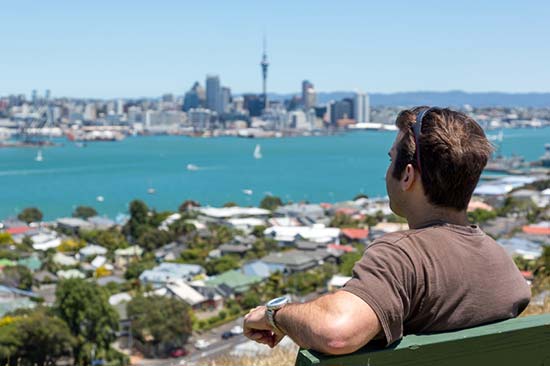 Mortgage stress does not have a concrete definition but, in New Zealand, the term is used when more than 30% of your-after income tax is spent on home loan repayments. While this isn't a perfect science, it's a relatively reliable way of diagnosing mortgage stress. The good news is that mortgage stress in New Zealand seems to be abating, no doubt with thanks to the Reserve Bank's determination to cool the property market. This is both via the LVR limits that were introduced by the Reserve Bank in October 2013 to curb inherently risky high-LVR lending practices – and also via proposed tough new rules on property loans to investors aimed at reining in the risks posed by rampant property speculation.
What are RBNZ's thoughts on mortgage stress now?
The Reserve Bank's sentiments on mortgage stress is that there is still reason for concern, with Reserve Bank Governor, Graeme Wheeler commenting in May that:
"Imbalances in the housing market are increasing with house price inflation lifting again in Auckland, after cooling in late 2015 and early 2016 following new restrictions in investor loan-to-value ratios and government measures introduced in October.
"House prices have also begun increasing strongly in a number of regions across New Zealand, although house prices outside Auckland are generally much lower relative to incomes.
"The Bank remains concerned that a future sharp slowdown could challenge financial stability given the large exposure of the banking system to the Auckland housing market."
How do I calculate home loan repayments?
Calculating home loan repayments depends, of course, on how much you borrow. But based on our current average floating rate of 5.57%, here's what the monthly cost of your loan could be over a 25 year period:
| Home loan amount | Interest rate | Monthly cost | Cost over 25 years |
| --- | --- | --- | --- |
| $200,000 | 5.57% | $1,236 | $370,964 |
| $300,000 | 5.57% | $1,854 | $556,447 |
| $400,000 | 5.57% | $2,473 | $741,929 |
| $500,000 | 5.57% | $3,091 | $927,412 |
| $600,000 | 5.57% | $3,709 | $1,122,894 |
  Source: Canstar. Assumes interest rate of 5.57% over life of loan and no account fees.
How do I avoid mortgage stress
To avoid mortgage stress, you also have to be aware that there are some uncontrollable factors such as home loan interest rates and costs of living. Keeping this in mind, there are a handful of ways to combat mortgage stress, or avoid it in the first place.
1. Be realistic with your spending
To begin with the obvious, not spending beyond your means when you first buy a home is the easiest way to avoid future mortgage stress. Buy a home that will result in loan payments that you can comfortably make – everyone wants a big shiny house, but your financial security must always come first.
2. Plan for the worst
If you suspect you might ever fall victim to mortgage stress, it's important that you have income insurance arranged for in case of unemployment, or inability to work caused by illness, trauma, TPD, or even death.
3. Reconsider your need to buy
If the market isn't favourable at the time you're looking for a home and your only option is to spend more than you had planned on, it's important that you think long and hard about whether or not you need to buy a home.
6 ways to cut your weekly spending:
Make a budget
Plan ahead for meals
Make coffee at home
Resist the sales!
Research Home Loan rates
Skip the restaurant – make a home feast!
If you are looking to buy, make sure that you don't pay more for your mortgage than you have to. You can compare home loans on Canstar's database here.
Compare Home Loans Rates with Canstar
.