Author: Alasdair Duncan
If you're in the market for a home loan, you may be wondering whether it's worth going through a mortgage broker, or approaching a bank directly. Here are some considerations that may help you decide.
In the home loan market, a mortgage broker essentially acts as an intermediary, connecting borrowers with home loan products from banks and lenders. But you do not need to use a mortgage broker. You are free to research and compare loans on your own to find the best deal, and then approach a bank or lender directly.
So when it comes to the question of bank versus mortgage broker, what difference can your choice make?
Are mortgage brokers better than banks?
Whether it's better to get your loan via a mortgage broker or go directly to a bank or another kind of lender will ultimately come down to personal preference. Remember, mortgage brokers are like an intermediary who can help you navigate what can often be a stressful, confusing ordeal. No one said home loans are easy!
By having this intermediary, you may feel that a mortgage broker is a convenient option. They will have knowledge about a variety of loans available on the market, and may be able to recommend one (or a few) to you via their panel of lenders based on your circumstances. And they will be able to assist you with a lot of the red tape, to help make the process more seamless.
Brokers can sometimes also negotiate interest rates and other loan terms with lenders on behalf of their clients. So you could potentially be offered a better deal than one you might have found yourself.
It's worth keeping in mind, though, that mortgage brokers do not work with every lender on the market. There could be better deals out there than the ones their panel of lenders can offer. It's therefore advisable to do your own research into home loans, in case you can find a more favourable deal on your own. If you do, you may even find it preferable to approach a bank or lender directly, rather than going through a broker.
Are mortgage brokers cheaper than banks?
Generally speaking, mortgage brokers do not charge fees to their customers. So unlike most industries that involve intermediaries, you shouldn't pay more for your mortgage because you used a broker.
Instead, mortgage brokers earn most of their income through commissions, which are paid by banks and lenders upon the successful referral of a new mortgage customer. This is worth keeping in mind. While brokers are regulated and must act in the best interest of their clients, there is an incentive for them to get you a home loan. And this could, hypothetically, affect the home loans your mortgage broker suggests to you.
If you are seeking a home loan, you are unlikely to face any additional expense by going through a mortgage broker. The question of whether it's cheaper to go with a broker could ultimately come down to the type of loan you end up getting, and how much you could potentially save in interest and fees over the course of the loan.
If the broker helped you get a better rate, or get a loan you would have struggled to get alone, then the broker will have saved you money. On the other hand, if there were cheaper rates available that your mortgage broker didn't suggest, you may have missed out on savings.
Is it easier to get a mortgage through a broker?
A mortgage broker doesn't get to bend the rules. And if you don't meet the requirements for a home loan, then a mortgage broker may not be able to do much. So, in general terms, the ease with which it may be possible to get a home loan will come down to your individual circumstances. Not necessarily whether you go through a mortgage broker or not.
If you have a large deposit saved up, a steady income and a high credit score with no history of bankruptcies and defaults, then you will probably be attractive to a lender. In this case, applying for a home loan by yourself may be a relatively straightforward process.
If you have an irregular income, a low credit score or a very low deposit relative to the value of the property you are buying, banks may make life a little more difficult for you. If this is the case, a mortgage broker may be able to help you find suitable lenders and assist with the application process.
---
Compare home loans with Canstar
If you're in the process of securing finance, you must always shop around to get the best deal. Which is where Canstar can help.
The table below displays some of the 2-year fixed-rate home loans on our database (some may have links to lenders' websites) that are available for first home buyers. This table is sorted by Star Rating (highest to lowest), followed by company name (alphabetical). Products shown are principal and interest home loans available for a loan amount of $500K in Auckland. Before committing to a particular home loan product, check upfront with your lender and read the applicable loan documentation to confirm whether the terms of the loan meet your needs and repayment capacity. Use Canstar's home loan selector to view a wider range of home loan products. Canstar may earn a fee for referrals.

Compare home loan rates for free with Canstar!
---
How do you choose a mortgage broker?
If you want to find a good mortgage broker, there are a number of key questions you can ask to get a sense of who they are and how they do business. In a general sense, it's important to find out:
What experience and qualifications do they have?
Do they have expertise helping borrowers with similar circumstances to yours?
How many lenders do they deal with?
What are their fees and commissions?
What other costs may be involved?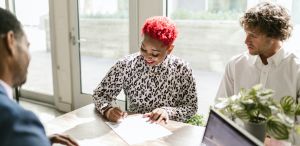 The pros and cons of using a mortgage broker
Some possible pros of using a mortgage broker include:
Mortgage brokers will generally have an understanding of the home loan market and access to a variety of loan options from their panel of lenders
Brokers may be able to help you understand the complexities of the home loan application process
Brokers may be able to assist in finding an appropriate home loan for you if your circumstances are unique. Such as having bad credit or being self-employed
Some possible cons of using a mortgage broker are:
Brokers do not have access to every loan on the market. So there may be a better deal out there than the options they recommend to you
Even though brokers are bound by a statutory duty to act in your best interests, they are still paid by commission. So they may still favour a particular bank or lender
If you are considering a mortgage broker, it can be a good idea to ask them how they receive their commissions and if certain lenders pay them more than others
The pros and cons of going directly to a bank
Possible pros of going directly to a bank for a mortgage include:
Some banks and lenders do not work with mortgage brokers. If you do your own research into a banks home loan offerings, you might find attractive products that a broker would not recommend to you
If you are refinancing, you may be able to use your existing relationship with your bank or lender to negotiate a favourable rate, rather than moving to another lender
Given banks and lenders are the ones offering the home loans, they will likely have a deeper understanding of their own products, and be able to answer your questions more effectively than brokers, who act as intermediaries
Possible cons of going directly to a bank include:
There are so many home loans and providers on the market that it may be hard to know if you're genuinely getting the best deal
A bank's internal processes, including how quickly they process applications, can be slow. A broker may have shortcuts available to them and knowledge about which banks have efficient internal processes
A particular bank or lender could have an attractive deal available, but may be unwilling to lend to you because of your financial circumstances. A broker might be able to recommend an alternative lender who may be willing to work with you, saving you time and possibly getting you a better outcome from the application process
---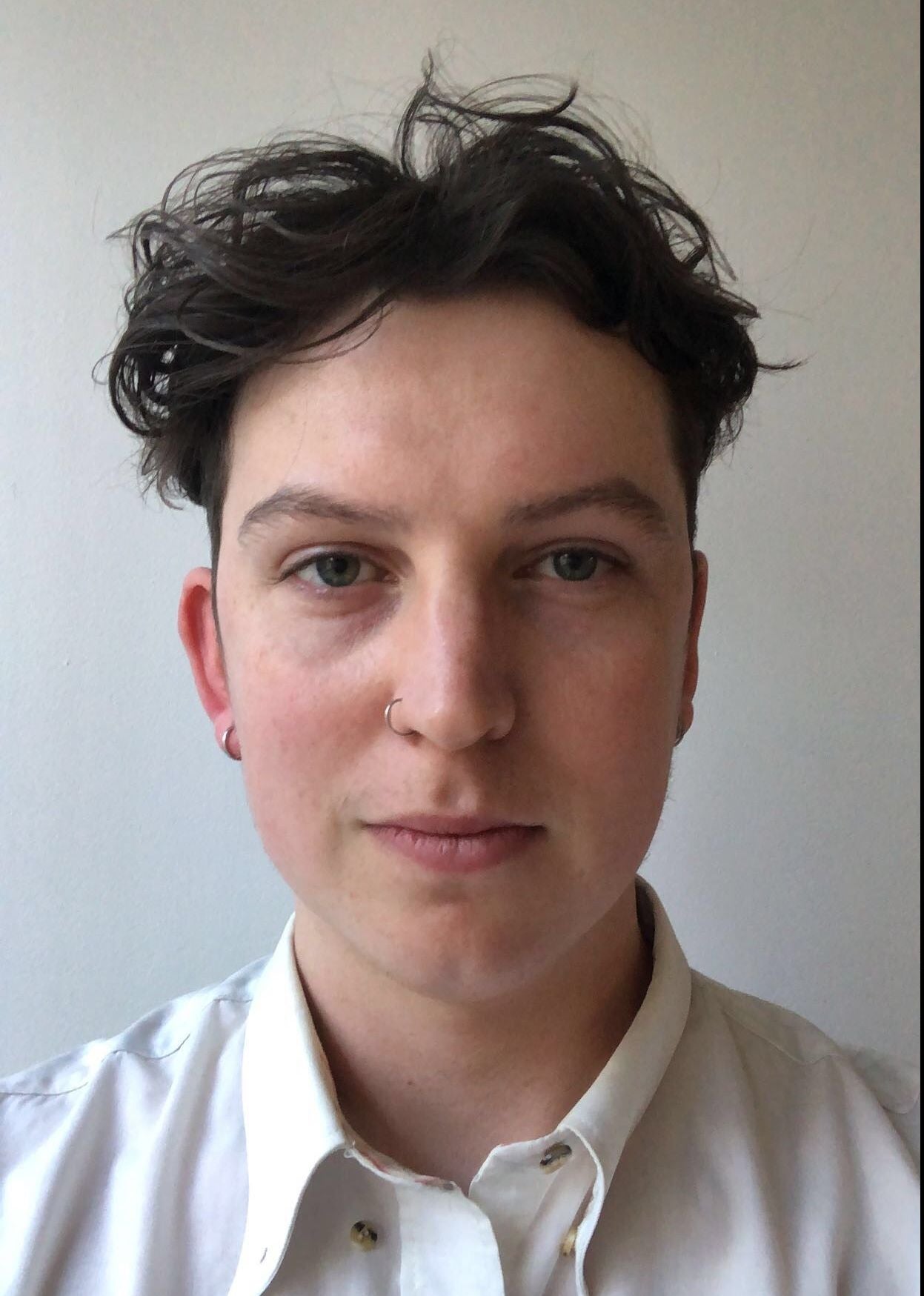 About the reviewer of this page
This report was reviewed by Canstar Content Producer, Andrew Broadley. Andrew is an experienced writer with a wide range of industry experience. Starting out, he cut his teeth working as a writer for print and online magazines, and he has worked in both journalism and editorial roles. His content has covered lifestyle and culture, marketing and, more recently, finance for Canstar.
---
Enjoy reading this article?
You can like us on Facebook and get social, or sign up to receive more news like this straight to your inbox.
By subscribing you agree to the Canstar Privacy Policy