Looking for the lender with the best mortgage products and rates? Then look no further than the winner of Canstar's award for
Bank of the Year | Home Loans: Kiwibank!
Kiwibank is New Zealand's best home loan provider, scooping Canstar's Bank of the Year | Home Loans accolade for the second year running.
Canstar's General Manager Jose George says Kiwibank's back-to-back win reflects how it caters for all Kiwis, from those first stepping onto the housing ladder, to those looking to move to a new property or refinance an existing loan.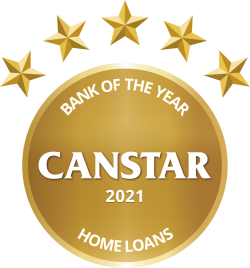 "Canstar's expert research team considers both the price and features offered by lenders. And in this year's award, Kiwibank is a clear standout. Its variable rate, in particular, is priced very attractively, and is therefore beneficial for consumers who want flexibility around their mortgages. 
"Winning the award two years running is a significant achievement, and we congratulate Kiwibank on its success."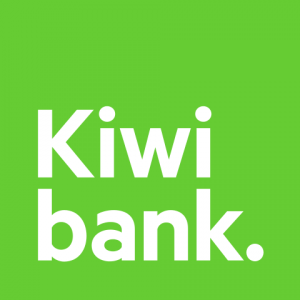 Responding to their win, Kiwibank's Chief Product and Strategy Officer Elliot Smith says: "It's great to receive Canstar's award for Bank of the Year | Home Loans for the second year running.
"It's been a huge year for home buyers in New Zealand, and we're proud to have supported people fulfilling their home ownership goals, whether that be a first home, next home or bach.
"By decreasing our variable lending rate and reducing the gap between fixed and variable rates, we had the opportunity to provide customers with greater flexibility, choice, and savings." 
The bank's win comes as the government clamps down on property investment and provides more support for first home buyers. But significant hurdles remain for those buying a first home. 
For more on our Bank of the Year | Home Loans awards click here
Canstar's latest research shows it takes a couple, on average incomes, more than twice the time to save a 20% deposit now as it did five years ago.
Our number crunching assumes that the couple are able to save 25% of their after-tax income, and that property prices continue to increase at the same rate they have over the last five years: nearly 9% across New Zealand, and over 6% in Auckland. Under this scenario, it will take a couple nearly 14 years to save a deposit, compared to nearly six years in 2016. 
However, according to Canstar's research those who already own homes are taking advantage of the low interest rates by overpaying on their mortgages. In our recent survey, 42% say they are paying more than the minimum on their mortgages, and over 50% think it's a good time to fix a home loan rate.
Also, nearly one in five have renegotiated their home loan to get a better rate, while 6% had changed lender for a better deal. However, nearly 60% of home owners also say they are worried about the next generation's ability to buy a home.
In the market for a home loan, Canstar can help?
If you're considering buying a property, Canstar can help make the process a little easier. In addition to our rankings and awards for Outstanding Value Home Loans, our free and easy-to-use comparison tool covers all the major players in the home loan market. Not only does it help you quickly and easily find the products with the lowest rates, it also shows which lenders and mortgages have earned our prestigious Star Ratings, which are awarded on the basis of our expert analysis. For more on our Bank of the Year home loan award click here, or to compare rates hit this button:
Compare home loan rates for free with Canstar!
Enjoy reading this article?
You can like us on Facebook and get social, or sign up to receive more news like this straight to your inbox.
By subscribing you agree to the Canstar Privacy Policy