In a disrupted housing market, there are plenty of opportunities for property investment if you make informed choices.
Many poets have mused on the idea that there are positives to be found during times of adversity, from silver linings to ill winds. And now Sir John Key has revealed his own financially astute insights on the same theme.
During a recent Q&A with Auckland real estate agent Ray White, he discussed the many problems facing the property market due to Covid-19, but also had some more upbeat predictions: "I think people will be more conservative, but if you are reasonably confident your income or your job is sustainable, knock your socks off because there will be good opportunities."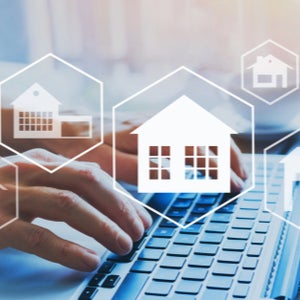 For many people with cash at hand, those opportunities will include real estate. According to the latest figures from property analysis company CoreLogic, during the first quarter investors comprised most of the housing market:
Multiple property owners (MPOs) with mortgages: 25% market
Cash investors: 13%
Breaking those figures down further, Corelogic wrote: "When we look at the data split by the number of properties owned by these MPOs (after their latest purchase), it's clear that smaller players – i.e. 'Mum and Dad' investors with perhaps one or two rental properties – have been important drivers of the pre-lockdown upturn."
Of course, these figures only represent the first three months of the year, but regardless of COVID-19's disruptions, it shows there are plenty of people out there looking for just the kind of investment opportunities that Sir John was talking about.
The Opportunities
On paper, those opportunities seem pretty good. Well, if you can put the general state of our economy out of your mind:
The loan to value ratio restrictions (LVRs) have been scrapped
We've already written a story about what the removal of the LVRs means for first home buyers (Removal of the LVR Restrictions: What it Means for First Home Buyers), but it has ramifications for investors, too. If you've secure finances, but are a bit short of a deposit, banks are now likely to look more favourably upon your application for a loan.
Low interest rates
Currently, mortgage rates are the lowest they have ever been. And they are likely to remain this way for at least the next year.
Investment Home Loans – Rate Statistics
 
 
1 Year
2 Year
3 Year
4 Year
5 Year
 
Floating
Fixed
Fixed
Fixed
Fixed
Fixed
Average
4.49%
3.64%
3.73%
4.07%
4.24%
4.37%
Min
3.49%
2.95%
3.09%
3.50%
3.60%
3.70%
Max
5.34%
5.15%
5.05%
5.49%
5.89%
6.09%
Source: www.canstar.co.nz. Based on investment loans available for $300,000 in Canstar's database. Correct as of 1/5/20.
Lower house prices
Okay, this is more speculative, as it will take a few months before we see any concrete figures coming through. However, many experts, including banks such as the ASB, are forecasting house price inflation to hit negative territory over the next year. And this means more bargains for canny investors.
The Considerations
But before you rush off to talk to a lender, it's worth considering:
Why are you investing?
If you were considering purchasing an investment property before the pandemic, then push through with your plans. If, however, your decision is based purely on the fear of missing out on a bargain and some easy money, it's time to think again. Making the decision to become a property investor is one that should be driven by a calculator and spreadsheet, rather than emotions and FOMO.
Are you in it for the long haul?
If you want to make a quick buck, why not consider buying Bitcoin? During April the price of Bitcoin rose 23% in relation to the NZ dollar! Property, like most asset classes worth investing in, should be regarded as a long-term prospect.
Remember, the early years of owning a rental property are usually a cashflow negative situation. As a landlord, you're legally responsible to provide a warm home for your tenants: new government regulations covering heating, insulation, ventilation kick-in next year. And don't forget the bright-line property tax, which taxes any profit you make on the property if you decide to flip it within five years of purchase.
Have you done your sums?
As mentioned above, there are costs associated with owning a rental property and, according to Corelogic's latest figures, the gross yields aren't huge:
| | |
| --- | --- |
| Location | Gross Yield |
| Auckland | 2.6% |
| Hamilton | 3.4% |
| Tauranga | 3.3% |
| Wellington | 3.3% |
| Christchurch | 3.7% |
| Dunedin | 3.7% |
Especially when compared to the current average term-deposit interest rates (source: www.canstar.co.nz. Correct as of 1/5/20):
| | |
| --- | --- |
| 3-Year Term | 2.35% |
| 4-Year Term | 2.37% |
| 5-Year Term | 2.39% |
Over the past 20 years, rental yields have been less of a consideration, when added on top of double-digit house price inflation. But if house prices do drop over the next 12 months to 2 years, a rushed purchase now, could prove to be a rather poor investment.
Research the best loan
If you are planning to buy an investment property, you need to run a ruler over your finances. You also need to secure the most favourable loan. To quote Sir John yet again, there are some "good opportunities" out there in the form of very low-rate loans, and Canstar can help you in your search for the best deal.
In addition to our Home Loan Borrowing Power Calculator, Canstar also rates the best mortgage providers. To discover our 2020 Home Loan Star Ratings click on this link. And to compare mortgage rates and lenders click on the button below.
Compare home loan rates for free with Canstar!
Enjoy reading this article?
You can like us on Facebook and get social, or sign up to receive more news like this straight to your inbox.
By subscribing you agree to the Canstar Privacy Policy