Building a new home need not be too stressful, if you heed advice from professionals. Here the home-building pros from Build7 share their key pieces of advice for building a new home.
Building a new home can be a quite daunting process for first-timers. There are a lot of questions that need to be answered, and a lot of people who are relying on you to answer them. The good news is that the key to a successful build is all in the planning. To help you make sense of it all, here are our 14 top tips for building a new house.

1. Build to your section
The key to good home design is to build to the section, not the other way around. You should design or choose a house plan that is going to make the most of the site's best attributes and minimise its worst features.
Working with what you've got will achieve the best possible outcome. This may mean integrating your home and garden into the existing site features. Consider the orientation of the home, and alter the plans to meet the slope of the section to reduce earthworks. And work in the positioning of a rainwater tank and other external features.
2. Plan ahead
You can never emphasise this enough: plan ahead! Any new build requires a huge amount of planning and preparation, even before signing any contracts.
The more you know, the more likely you are to make the right decisions. So do your research.
Understand the stages of the building process. Read the fine print. Ask questions. Meet deadlines. Reply to emails! Prepare ahead of time and know what's happening next and you will reap the benefits.
3. Spend money on the stuff that matters
Wherever possible, spend money on the things you can't easily change later. This includes the materials you build your home from (the framing to the cladding), electrical, plumbing and glass, through to the roofing, insulation, and interior linings.
Fittings such as taps, the bath, and home decoration are easily altered at a later date with very little disruption to the home. However, you can't change your framing, and it's very difficult and expensive to change windows or roof coverings.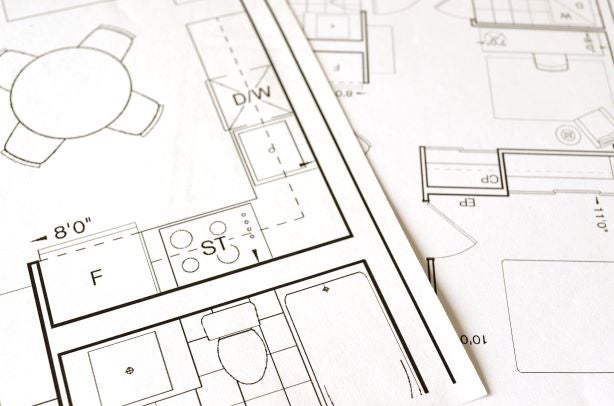 4. Sign a fixed-price contract
A fixed-price contract is the only way to go for your first build. It keeps the budget under control and ensures there are no surprises down the track.
It allows you to know exactly what funds you have to come up with and when. This works perfectly for mortgage planning and the release of progress payments from the bank.
5. Stick to the plan
Any changes you make during the build will cost extra. This can include a fee just for asking for the change, as well as the extra cost of making the change.
Work out all the details before you begin. Decide on every single detail of the house – from colours, to taps, floor coverings to the kitchen layout – and you can avoid extra unnecessary costs. This is one of the things that people always wish they had paid more attention to.
6. Choose your builder carefully
Where possible, choose your builder based on recommendations from other satisfied customers. Best practice is to obtain at least three options. Meet with them personally, seek out previous customer testimonials, and get all three to quote for the job.
7. Don't forget about outdoor living
Kiwis love their year-round outdoor living spaces. And for most areas in NZ, it's possible to include this in the design of your home. Strategically placed alcoves, outdoor heating, pergolas, and sunshades are all options for the outdoor entertainer, and best included in your original design to ensure the best use of space.
8. Don't try to project manage your own build
This one is a bit of a contentious topic in a country brimming with avid DIYers. Egos aside, the reality is, when it comes to building a house, the professionals can get the job done much faster and much easier than you ever could. The time (and stress) saved will almost always outweigh the perception of saving money by doing it yourself.
9. Get your priorities straight
Building is all about learning to compromise. You're going to have to if it means sticking to budget. However, it doesn't mean you have to give up everything on your wish list. Hold firm on the things that matter most to you, or you will regret them later.
10. Stick to the budget
Make a budget that includes everything. And that means everything, right down to the letterbox, the clothesline, the driveway, the landscaping, the shrubs you want to plant, the new lounge suite you need because your old one won't fit the new space, blinds or curtains, extra towel rails, and even outdoor furniture. Not being able to complete the project due to running out of funds is frustrating and disappointing.
11. Make the rounds
Go to the home and building shows. Visit every show home within easy driving distance. Check out showrooms for carpets, kitchens, bathrooms, and anything else you can find. Learn about what you want. Sometimes you don't know what is out there until you look. You have to know what's available to know to ask for it!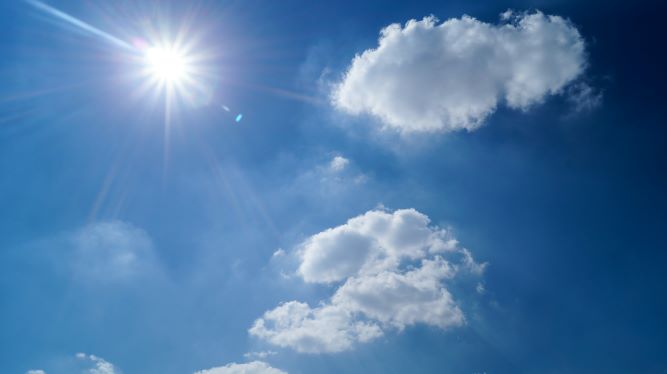 12. Position for the best sun
The orientation of your home on your section can make a huge difference to the comfort and warmth of your home. Always position your home so that you have maximum sunshine year-round.
In NZ, your main living areas should face north. This includes the lounge and dining room and sometimes the master bedroom. Windows should be sized and positioned to make the most of the sun.
However, be aware that too much sun on the western side can be detrimental in the middle of summer, as the house may overheat. South-facing windows should always be small to minimise heat loss.
13. Don't forget about ventilation – it's more important than you think
Home ventilation is one of the most important factors when building a healthy home. Modern homes are much more airtight than their predecessors, and problems associated with poor ventilation have become more prevalent.
Whether building or renovating, ventilation should be at the top of the list early on in the design process. Good design should maintain the balance between the need to introduce fresh air and the need to maintain comfortable internal temperatures.
14. Visit the build site as often as possible
Even though you have spent hours and hours poring over the plans and measuring things down to the last millimetre, you will spot things that aren't quite right when the build begins to take shape.
These could be things that have been interpreted differently by the builder, plumber or electrician. Things that you didn't notice until you saw it built, or simply mistakes that have been made.
As the homeowner, you're the one who is most invested in getting the build right. Picking up any discrepancies early on in the build can save a lot of time and money.
For more advice on building a new home, contact the experts at Build7.
---
If you're currently considering a home loan, the table below displays some of the 2-year fixed-rate home loans on our database (some may have links to lenders' websites) that are available for home owners looking to refinance. This table is sorted by Star Rating (highest to lowest), followed by company name (alphabetical). Products shown are principal and interest home loans available for a loan amount of $500K in Auckland. Before committing to a particular home loan product, check upfront with your lender and read the applicable loan documentation to confirm whether the terms of the loan meet your needs and repayment capacity. Use Canstar's home loan selector to view a wider range of home loan products. Canstar may earn a fee for referrals.