After a year of super-heated house prices, there's some good news for first home buyers. The Reserve Bank of New Zealand is forecasting that house prices are finally set to fall.
For aspiring FHBs, the past 18 months have been hard. First came soaring house price inflation, then the Reserve Bank of New Zealand (RBNZ) announced it was going to tighten the loan-to-value ratio (LVR) restrictions, cutting back low-deposit lending. But, finally, there's some good news, with house prices forecasted to fall.
Since the pandemic hit, we've seen crazy house price inflation. The latest real estate figures show that, nationally, the median house price increased 23% over the past year, from $557,500 last July to a new record of $687,500. But in recent comments, the RBNZ's governor Adrian Orr said New Zealand's house prices are not sustainable and that "the key drivers of housing supply and demand have turned around".
In its latest policy statement, the RBNZ forecasts that annual average house price growth will fall from 26.4% in 2021 to 7.9% in 2022. From there, it sees a decline in house prices through to 2024. However, it will still take a 5% annual decline in house prices to return them to 2020 levels of affordability.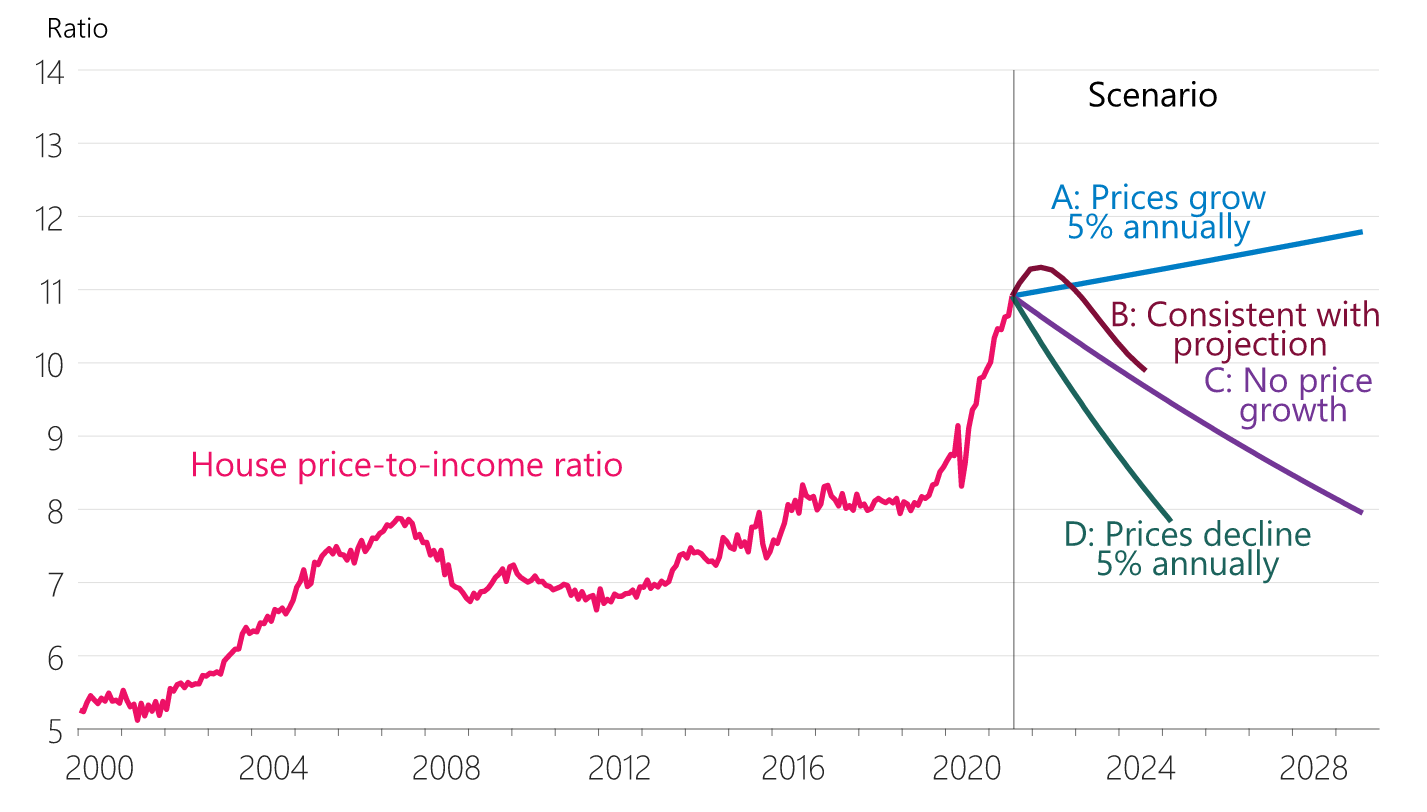 Why are house prices set to fall?
The RBNZ is tipping house prices to fall due to four main reasons:
The pandemic has seriously curtailed immigration. And even if border restrictions are eased, the RBNZ doesn't anticipate net migration to return to pre-COVID-19 levels any time soon.
New home building is at record highs. The last time we were building houses in such numbers was in the 1970s, which resulted in a fall in property prices. Supply-and-demand suggests we can expect the same decline in prices as the new builds hit the market.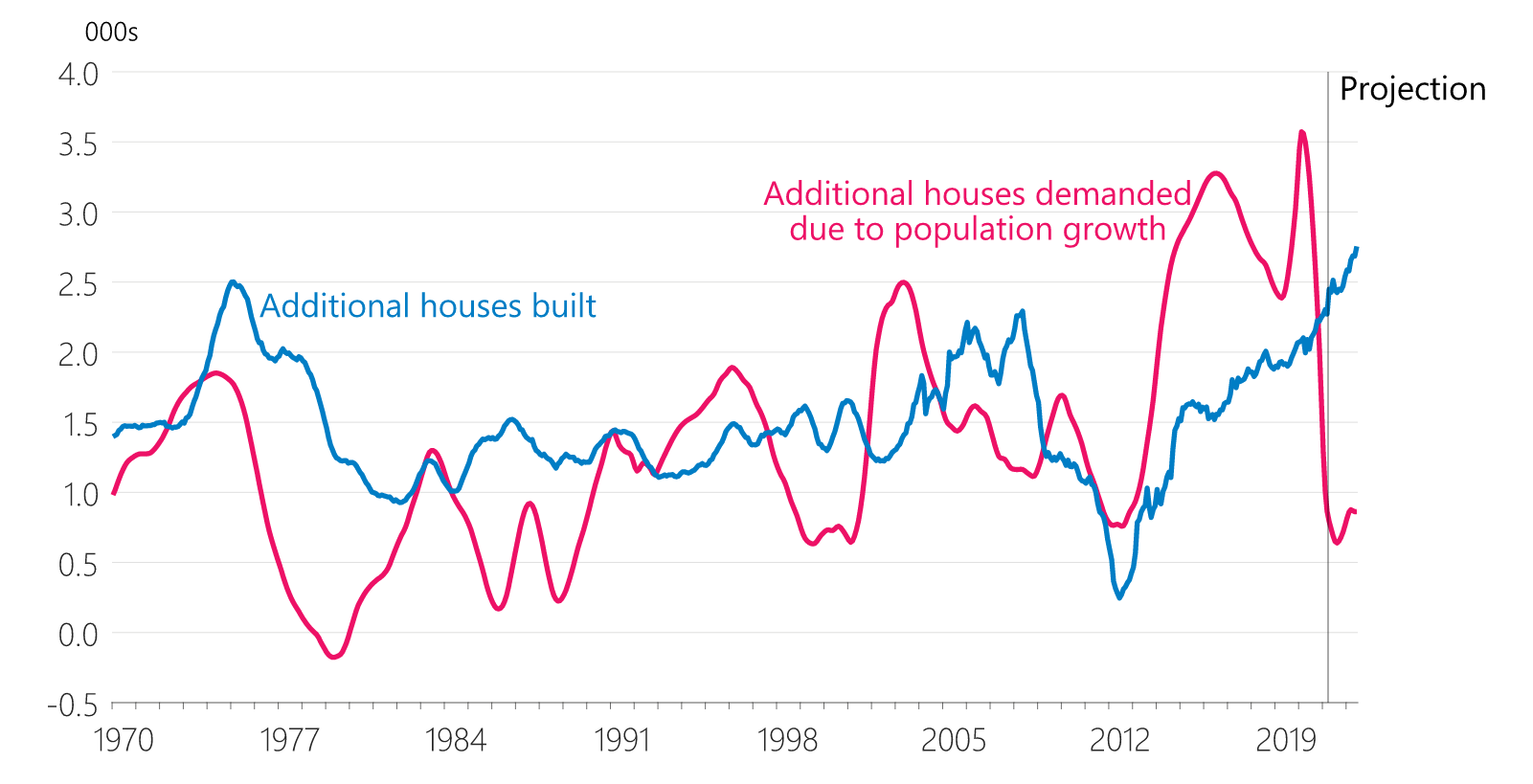 The changes to the brightline test and new tax liabilities are already discouraging speculative property invesment. The RBNZ notes that since the start of 2021 the share of new mortgage lending for investment property has declined from 26% to 17%.
Interest rates are set to rise. Although the RBNZ has yet to start lifting the official cash rate, it foresees mortgage rates to return to a "more neutral level". And higher rates have a twofold effect: it makes property a less attractive investment, and it reduces people's borrowing capacity.
A good time to buy?
While the forecast of lower house prices is good news, there's still a long way to go before home ownership becomes an affordable proposition for all New Zealanders. Indeed, the RBNZ notes that "even if house prices stay at their current level and incomes grow as they have historically, it would take eight years for house prices to return to the same level relative to incomes as in early 2020".
However, for FHBs, it's worth noting that despite the cost of buying a home, servicing a mortgage is still relatively affordable. At today's low rates, servicing costs are below recent historic levels.
And even if mortgage rates rise to the RBNZ's neutral level, FHBs will still find it easier to pay a mortgage than those who bought 15 years ago. And that's not taking into account the predicted fall in house prices.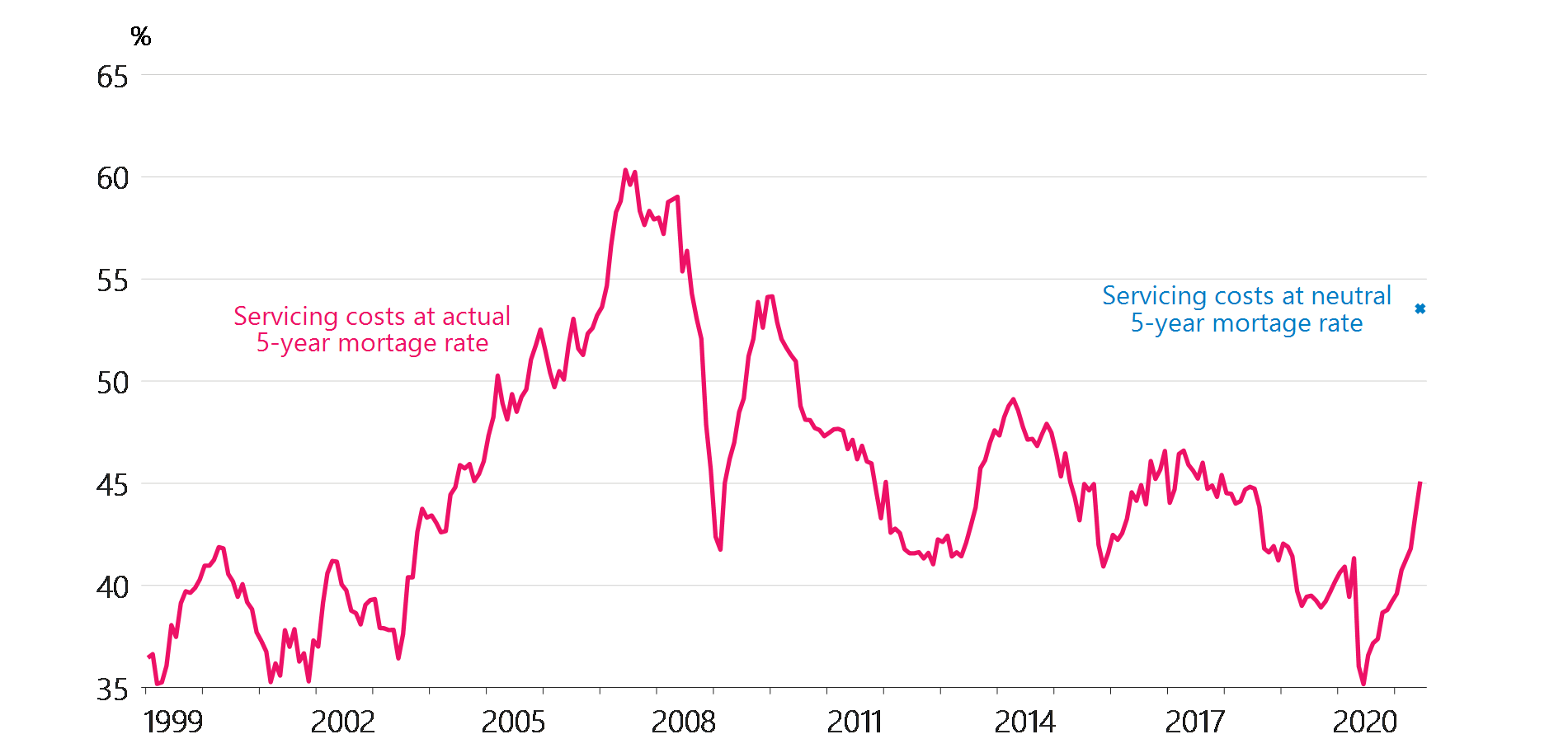 Source: RBNZ estimates
Note: Debt servicing costs includes both interest and principal repayments, based on a 30-year mortgage term. They assume buyers purchase a house at the median selling price, with a 20 percent deposit.
---
Looking for a home loan?
If you're currently considering a home loan, the table below displays some of the 2-year fixed-rate home loans on our database (some may have links to lenders' websites) that are available for first home buyers. This table is sorted by Star Rating (highest to lowest), followed by company name (alphabetical). Products shown are principal and interest home loans available for a loan amount of $500K in Auckland. Before committing to a particular home loan product, check upfront with your lender and read the applicable loan documentation to confirm whether the terms of the loan meet your needs and repayment capacity. Use Canstar's home loan selector to view a wider range of home loan products. Canstar may earn a fee for referrals.

---
About the author of this page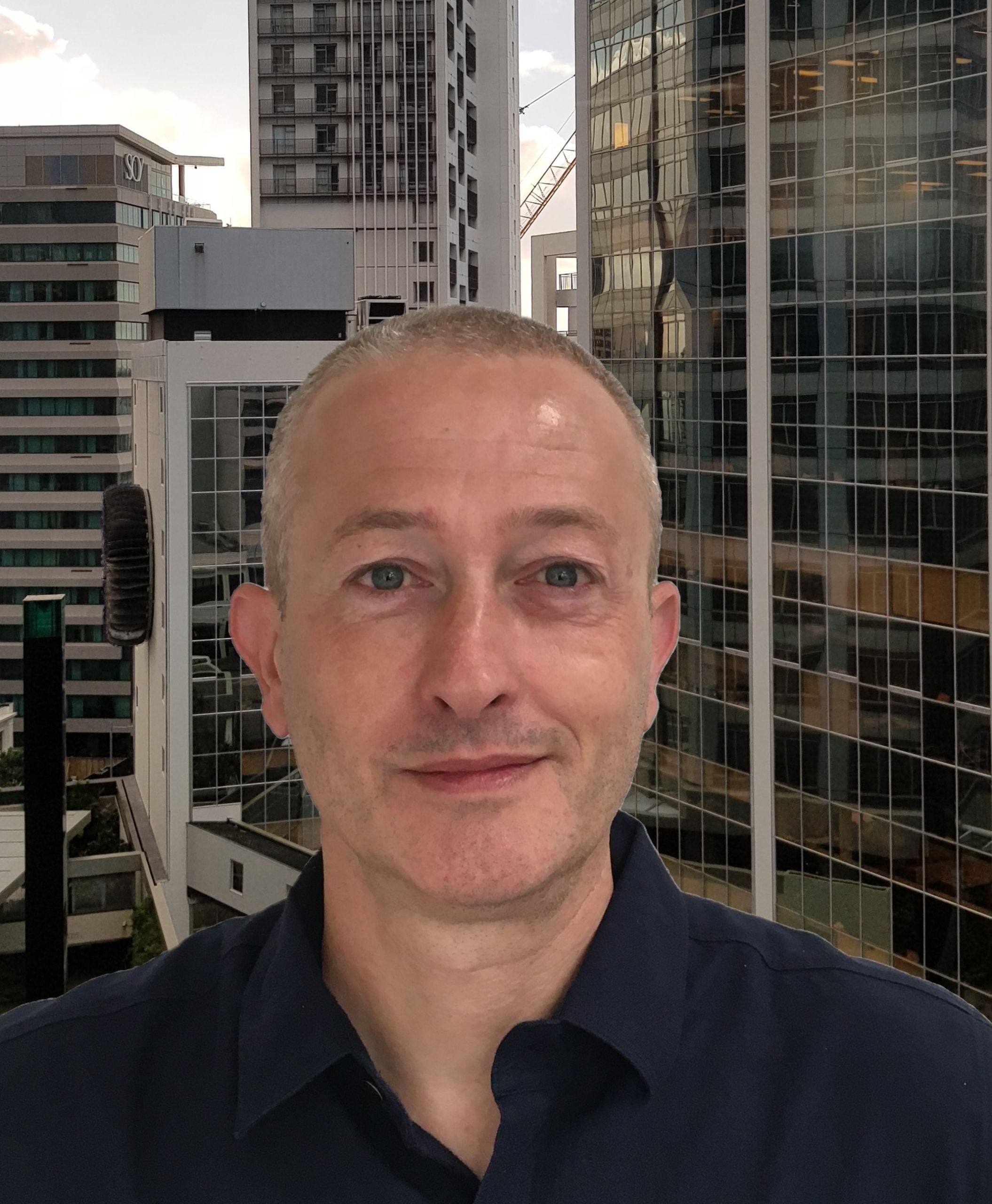 This report was written by Canstar's Editor, Bruce Pitchers. Bruce began his career writing about pop culture, and spent a decade in sports journalism. More recently, he's applied his editing and writing skills to the world of finance and property. Prior to Canstar, he worked as a freelancer, including for The Australian Financial Review, the NZ Financial Markets Authority, and for real estate companies on both sides of the Tasman.
---
Enjoy reading this article?
Sign up to receive more news like this straight to your inbox.
By subscribing you agree to the Canstar Privacy Policy