Co-author: Justine Davies
Reward programs attached to credit cards are sophisticated loyalty programs that allow card holders to accumulate points they can use to claim rewards, such as flights, merchandise, cash and more.
There are several different types of rewards programs, but they all work on the same premise that the more you use the card, the greater the rewards.
Here are a few hints and tips on how to select a rewards card that will work best for you.
Compare credit cards with Canstar
Common types of rewards programs
Flight rewards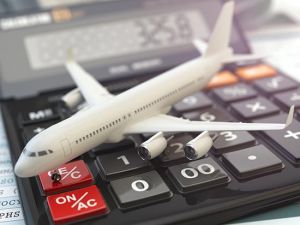 Flight rewards credit card holders earn points towards their preferred airline Frequent Flyer program based on how much they spend using their card. Frequent Flyer rewards can also include travel insurance, concierge services and merchandise. Often you can earn bonus points for purchasing your flights using your credit card as well. These cards are popular with traditional frequent flyers, but also among people who save up their points for years to use on long distance, or even round-the-world flights.
General rewards
If you're a shopaholic, rewards cards that offer redemption at stores you love could prove enticing. Merchandise rewards come in a wide variety of offers. They could include tickets to major sporting or concert events, gift cards, fine dining, holiday accommodation, fashion and more. The list of merchandise offered by credit card rewards programs is endless and it can be a great way to redeem something special for yourself or your family.
Compare credit card rewards with Canstar
Cashback rewards
Cashback cards are the closest thing to a rewards card that appeals to just about anyone. As the name implies, card holders receive a refund of a certain percentage (usually from 0.5-1%) of their spending. If you are comfortable doing most or all of your spending with the credit card to maximize your cash back rewards, this could be a good option for you.
Compare credit cards with Canstar
Instant rewards
In most cases, card holders don't need to accumulate points to recieve an instant reward. The user receives instant benefits for using the card at participating merchants. This could mean an automatic discount, a 2-for-1 offer, buy 4 items and get the 5th free and so forth.
Choosing a credit card reward program

Here at Canstar, we've done the hard work for you. You can see a comparison of more than 45 credit card rewards offered by 10 lenders on our website to help you figure out which card could suit your needs.
When you're looking at the different cards available, the best rewards program for you will come down to a few factors:
What type of reward you are most likely to use
How much you spend per year on your card
Whether the card costs are less than the rewards
When choosing a rewards program, it is important that you find a program that complements your spending style. If you use your credit card frequently and pay off your entire bill each month, a traditional or points-based rewards card might be worth considering.
Naturally, it makes sense to gravitate towards the kind of rewards that appeal to you when choosing the right card and rewards program.
Aside from rewards appeal, factor in how much you spend on the card per year. A realistic total will give you added information about the value you can expect from some programs. Canstar rates rewards programs on four different spending levels per year: $12,000/year, $24,000/year, $60,000/year, and $120,000/year.
Compare credit cards with Canstar
Ask yourself the following…
Does this rewards program suit my credit card usage habits?
Does the rewards program offer rewards that I am interested in?
Are there any costs associated with being a member of the rewards program?
How many points do I earn for every $1 I spend, and what are these points worth?
Is the annual fee for the card worth the amount of rewards I can earn?
Are points capped?
Can I get bonus points?
What is the life of my rewards points? Do the rewards points expire?
How much do I have to spend to get the rewards that I want? Will I usually spend that much?
Is it easy to redeem my rewards points?
Keep in mind…
If you are unable to pay off your entire balance for more than two months each year a cash-back or instant rewards program might be more suitable for you. For each month that you can't pay off your balance, you will incur interest charges which reduce the value you could gain from having a points-based rewards program.
Choose a reward you'll actually use
It's not all about frequent flyer points. Different cards offer different rewards in different forms and sizes, and some may be harder for you to redeem than others. If the rewards on offer for a card aren't going to provide you with a material benefit, look for something else. Many rewards cards are now also universally-friendly, as they offer rewards points that can be redeemed in a wide variety of ways and for different types of rewards.
Choose a card that suits your spending level
Make sure the rewards credit card matches the amount of money you spend on credit every year. We rate rewards cards according to four different yearly spending categories: $12,000/year, $24,000/year, $60,000/year, and $120,000/year.
If you're managing to pay off a large balance on your card every month, then you could be reaping the benefits of a good rewards card. You can figure out your spending profile from your monthly credit card bill – is it for $1,000, $2,000, $5,000, or $10,000 and up?
Rewards cards may be an incentive to spend more on credit, but remember to be disciplined. If you don't use your credit card that much or you find that don't actually need one, then signing up for a rewards credit card may not be worthwhile for you and could create unnecessary debt.
Choose a card where the rewards outweigh the cost
Whether or not a card is good value depends on whether the rewards earned each year cancel out the costs of owning the card. It might not be a riveting read, but reviewing the fine print in your credit card's product disclosure statement is vital. You need to know whether there are any extra exemptions or fees that could outweigh the value of your rewards.
Annual fees
You can work out whether the fee is worth paying by calculating the net rewards return from the dollar value of points earned each year, less the annual fee.
For example, let's say you spend $24,000 in a year and earned 24,000 points. Divide the number of points earned by the number of points needed to earn $1 back. You want a high 'earn rate' so you can build points quickly, but those points need to be worth something.
If your card gives you 150 points to the dollar, you've earned $160 in rewards that year. Then subtract your $100 annual fee, and you're left with $60 of extra rewards earned that year. However, if you only spent $12,000 that year, that only earned $80 in rewards and didn't cover the $100 annual fee.
Want more finance tips?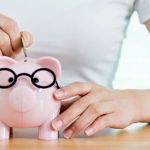 Sign up for free to receive more news and guides, straight to your inbox.
By subscribing you agree to the Canstar Privacy Policy
Interest rate
Interest rates for rewards cards can be higher than other cards, which can be dangerous for non-disciplined spenders. If you're paying any interest, the card can quickly become too expensive to be worth it. You should be sure that you can pay off the balance before any interest gets charged.
Paying the monthly bill
If you can't pay off your card balance in full every month, your bank may not let you earn as many (or sometimes any) rewards points.
Look for good bonus offers
There are a few ways to make the most of the free benefits on a rewards credit card.
Look for bonus offers to boost your points balance. Many cards offer a lump sum of bonus points just for signing up, often with conditions or a shorter expiry time attached.
Also remember to use any helpful extras that come with the card, such as free travel insurance or concierge services. Check that cards with these extra benefits don't have a higher annual fee.
Certain cards earn more points from certain partner businesses. You might have a higher earn rate when you spend at the supermarket than at service stations or restaurants. Know where your card will be the most valuable to you.
Check for silent points killers
Points redeeming
Some cards make it more difficult to redeem rewards than others. For example, you might have saved up enough frequent flyer points for a posh business-class flight overseas, but if the airline doesn't allocate any frequent flyer seats on the flight you have chosen you won't be able to use your points.
Points capping
Many cards have a cap on the number of points you can earn in a year. Make sure the limit is not so low that it stops you from getting any value out of the card.
Points expiry
Choose a card where points don't expire in a hurry. It would be heartbreaking to save up 500,000 points for a holiday, only to see them disappear before you book the flight. Thankfully, many cards have rewards points that do not expire.
Compare credit card rewards with Canstar
Want more finance tips?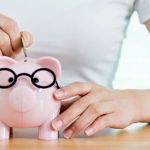 Sign up for free to receive more news and guides, straight to your inbox.
By subscribing you agree to the Canstar Privacy Policy