The car industry has seen a record 5.9% increase in the March quarter, accounting for over half the total increase in retail sales, Statistics New Zealand figures show.
With increasing car sales, Canstar also reminds New Zealanders to plan ahead when it comes to sorting finance.
After seasonal adjustment, the total retail sales volume increased by 1.5% over this quarter.
When the effect of price changes is included, the seasonally adjusted value of total retail sales increased $558 million.
In actual terms, the value of total retail sales was $21.5 billion in the March 2017 quarter, up 6.7%($1.3 billion) from the March 2016 quarter.
"Car sales have shown consistent growth over the past year, with higher sales of both new and used vehicles in a buoyant market," Statistics New Zealand senior business indicators manager Neil Kelly says.
"The demand for cars may reflect New Zealand's growing population, with net migration remaining at record levels into 2017, and the relatively low cost of new vehicles," Mr Kelly says.
Nine of the 15 industries had higher sales volumes in the latest quarter, with the largest increases in:
motor-vehicle and parts retailing – up 5.9%
food and beverage services  – up 3.5%
electrical and electronic goods – up 5.3%
Financing a car in New Zealand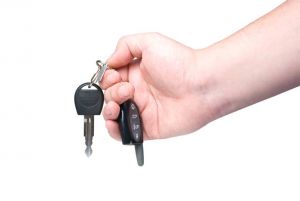 If you're planning on contributing to the retail trade market by purchasing your own vehicle, think about how you're going to finance it, before powering on through. If you don't have the cash already sitting in your account, but you need a vehicle to get from A to B, there are some finance methods to help you get there. Just remember, you don't want to get caught out later on.
Have a look at some of the methods for financing a car:
Putting a car on the credit card:
Low interest credit cards.
Some car buyers have taken to financing a car by using their credit card, then transferring the balance to get a new introductory rate, such as 2.99% for 12 months. If they then transfer the remaining balance every 12 months to a new bank, they can pay off the loan at significantly below market rates. However, this method of financing a car will only work with a serious amount of self-discipline. Not all car dealers will accept credit cards and they may have a surcharge such as 1.5% for credit card payments.
Bank loans.
Whether it's a personal loan or a car loan, borrowing from the bank often means lower costs and fewer penalties than dealer finance, including when financing a car. Be aware, however, that even banks charge establishment fees and there may be costs for paying the loan back early.
Read Canstar's full guide on financing a car in New Zealand.
Enjoy reading this article?
Sign up to receive more news like this straight to your inbox.
By subscribing you agree to the Canstar Privacy Policy