Used carefully, a rewards credit card can pay you to use it. Canstar's latest research reveals the best rewards credit card in NZ: American Express!
In our increasingly cashless society, rewards credit cards are an essential daily convenience for most Kiwis. In Canstar's latest credit card survey, 61% of respondents said they use their card for all their day-to-day purchases.
Of course, credit card use does come with warnings. You can pay a hefty price for not clearing your balance every month. And if you've not chosen the right card to match your spending, you could be paying excess charges and fees.
However, used wisely a credit card can be very rewarding! Especially if you use a rewards card, offering cash or products and services. But with a range of different rewards cards on the market, which rewards credit card provider offers the best deal? That's where Canstar can help.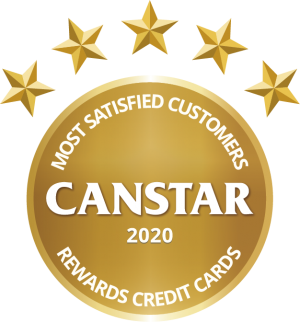 As part of our mission to inform consumers of the best NZ has to offer, Canstar canvassed the opinions of 1678 New Zealanders who have a rewards credit card, across a range of categories, to measure and track their satisfaction.
To decide which rewards credit card provider offers the best level of customer satisfaction, each was rated across the following categories:
Additional Fees & Charges
Communication
Customer Service
Interest Rate & Ongoing Fees
Online Banking/Mobile App
Rewards Program
Security
Value for Money
Coming out on top is American Express. It was the only rewards credit card provider in our survey to earn a 5 Star rating for Overall Satisfaction. In total, it earned five 5 Star ratings, putting it ahead of its closest competitors: ASB, BNZ and Westpac, which each earned 4 Star Overall Satisfaction ratings.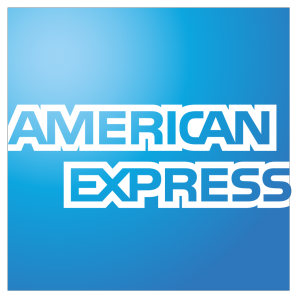 What makes rewards credit cards users happy!
While in much of Canstar's research, Customer Service is the No.1 driver of satisfaction. The respondents in our latest rewards credit card survey overwhelmingly placed Value for Money in the top spot: 28%, compared to 17% who cited Customer Service. Security was also a big issue, at 15%, which is understandable considering the possibility of credit card fraud in today's online and tap-and-go environment. Overall, the main drivers of satisfaction:
| | |
| --- | --- |
| Drivers of satisfaction | % |
| Value for Money | 28% |
| Customer Service | 17% |
| Security | 15% |
| Rewards Program | 12% |
| Communication | 8% |
| Additional Fees & Charges | 7% |
| Interest Rate & Ongoing Fees | 7% |
| Online Banking/Mobile App | 6% |
Plastic fantastic
While our latest Rewards Credit Card research reveals that most Kiwis are in control of their credit card spending – only 10% of respondents said they worry about their debt – it did reveal a lack of consumer insight into the different credit card products on the market. Just 7% had researched and changed to a new credit card with better rewards.
This means there are a lot of people out there who could possibly be with a different card provider ­– one more suited to their rewards needs.
If you are one of them, take a few minutes to check out Canstar's latest Customer Satisfaction awards (just hit the big button below). Or, click here to compare low rate, low fee and rewards cards for free.
Compare rewards credit cards with Canstar
Enjoy reading this article?
You can like us on Facebook and get social, or sign up to receive more news like this straight to your inbox.
By subscribing you agree to the Canstar Privacy Policy