Now COVID-19 has grounded the global aviation industry, it's time to reassess your Airpoints credit card to see if your rewards still have wings.
According to Air New Zealand over 2,700 flights are booked daily with the help of Airpoints … or should we say were? Due to COVID-19, Air New Zealand has dramatically curtailed its number of routes and flights as demand has sunk to just 1% of pre-virus levels.
Of course, the nation's current level-four lockdown status is only temporary, and life will return to normal. However, experts are predicting many airlines will go bankrupt and it will take five years, at least, for the aviation industry to rebound fully.
Already in Oz, there's talk of Virgin Australia's precarious financial situation and what will happen to its frequent-flyer rewards club, Velocity, and its 7 million members' points, should the airline go bust.
Although it's likely Velocity could continue under a new owner, the value of its rewards points would likely diminish, which is causing chatter about people rushing to claim their points while the going is good.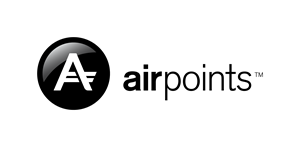 On this side of the ditch, Air NZ has already acknowledged the effect the pandemic is having on its own reward scheme, Airpoints, and has already:
Given a year's extension for all members who were at either Elite, Gold or Silver tier status as of March 20, 2020
Postponed the introduction of several new Airpoints features
Amended their Airpoints store and certain redemption policies
Given the government's 52% stake in Air New Zealand, the $900 million loan it has already given the beleaguered airline, and the vital role our national carrier plays in the country's economy, given our geographic isolation, it's unlikely that Air NZ is going to go bust.
But in a year's time it will be a very different company: skeletal compared to the one that earlier this year was flying high and making good profits. And with fewer competitors, flying on fewer routes, you can be sure of one thing – that airfares are going to increase … which will have a knock-on effect on your Airpoints rewards credit card.
Airpoints – How Much Are They Worth?
Being Kiwis, our frequent flyer program of choice is Air New Zealand's Airpoints. As Airpoints have a 1:1 currency value (ie 1 Airpoint = $1), on paper the value of your points doesn't fluctuate. However, as the cost of flights go up, you will need to earn and then redeem more Airpoints for your seat.

As the point-to-spend ratios of some of the flight rewards cards rated by Canstar show, should the cost of flights increase, you'll need to spend more on your plastic in future for the same returns, whatever card provider you're with:
| | | |
| --- | --- | --- |
| Credit Card | Annual Fee | Airpoint to $ ratio |
| American Express Airpoints Platinum Card | $195 | 1 Airpoint for each $59 you spend |
| American Express Airpoints Card | $0 | 1 Airpoint for each $100 you spend |
| ANZ Airpoints Visa | $65 | 1 Airpoint for each $120 you spend |
| Kiwibank Air NZ Airpoints Standard Visa | $65 | 1 Airpoint for each $120 you spend |
| Westpac Airpoints Mastercard | $55 | 1 Airpoint for each $120 you spend |
Of course, there are other bonuses to earning flight rewards. You don't have to spend your points on flights, there are all sorts of goodies on offer at the Airpoints Store. And if you do intend to continue globetrotting or taking to the skies regularly domestically post-pandemic, the other perks on offer – such as private lounges, Status Points, and complimentary insurance – might mitigate any loss of Airpoints value.
But faced with the current crisis in the aviation industry, if you're a casual user of an Airpoints credit card, it might be time to consider switching to one with a rewards program more aligned to your lifestyle, or one that has cheaper fees, rates or a better Airpoints to dollar ratio.
If you want to compare flight reward credit cards, Canstar makes it easy, not only do we rate credit cards on their value for money, we have a free and easy-to-use comparison tool:
Compare reward credit cards for free with Canstar!

Enjoy reading this article?
Sign up to receive more news like this straight to your inbox.
By subscribing you agree to the Canstar Privacy Policy